5 Questions: Ethics Expert Jennifer Rodgers on Former FBI Director James Comey's Senate Testimony
"Comey got his side of the story out there, including what he clearly viewed as the president's attempt to undermine the FBI's independence, which I'm sure is one of the things he wanted to do," said Jennifer Rodgers, executive director of Columbia Law School's Center for the Advancement of Public Integrity (CAPI).
Rodgers, who also is a lecturer at the law school, is well situated to comment on the hearings. She previously worked at the U.S. Attorney's Office for the Southern District of New York, where her jobs included chief of the Organized Crime Unit and chief of the General Crimes Unit. For two years of Rodgers' tenure there, the U.S. Attorney's Office was headed by Comey.
CAPI was established in 2013 to help government offices—particularly those at the municipal level—identify and combat corruption. The center has built a community of more than 5,000 public integrity practitioners, scholars, nongovernmental organizations, students, and others. It supports this community with a wide variety of training, conferences, and publications. CAPI also works extensively with Columbia Law School students on its research projects.
Q. What is the main revelation in Comey's testimony?
A. The FBI director unequivocally felt pressured by the president, over the course of numerous interactions, to back down from the investigations into Russian interference in the election. We learned that Michael Flynn was under criminal investigation when he was fired, and we learned that Comey has turned over his near-contemporaneous memos of his interactions with the president to [former FBI director] Bob Mueller, meaning that Mueller almost certainly is now looking at the question of whether the president obstructed justice in his dealings with, and firing of, Comey. Ironically, then, the president's lawyer's suggestion that the president was happy about—the supposed confirmation that he was not personally under investigation—is now not likely to be the case.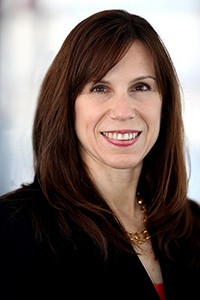 Q. What impact will his testimony have on the continuing investigation?
A.  We can expect the Mueller investigation to continue for months at least, almost certainly encompassing the question of obstruction along with all of the original aspects of the Russian interference with the election and any involvement by Trump or his associates. How it ends is anyone's guess but it's likely to be a long ride.
Q. What are the dangers for Trump?
A. If you could make an argument that Trump was actually trying to criminally impede an investigation then, in theory, he could be charged with a crime. Impeachment is another danger. You don't have to have the same basis for impeachment that you have to have to bring on criminal charges. Impeachment is unlikely given Republican control of Congress, but a danger nonetheless. Then there is the damage to Trump's reputation in the public's opinion. With the appointment of Bob Mueller as special counsel, this will be in the public eye for quite a long time. This all hurts Trump at least at some level, and it will continue to do so until it's resolved.
Q. Are there laws or norms that were broken in the Trump transition team/administration's dealings with Russia?
A. From the limited amount we know so far, Michael Flynn has potentially broken some laws. He retroactively registered as a foreign agent, for example. Apparently there have been some violations on required government disclosure forms in terms of contacts with foreign agents. Attorney General Jeff Sessions did not disclose contacts with the Russians, either in his forms or in his testimony before Congress, and was then forced to recuse himself from the Trump/Russia investigation. Jared Kushner, Trump's son-in-law and a special advisor, did not disclose business dealings with Russia on his initial disclosure forms. In theory, there could be criminal charges on some of these matters, although you'd have to show intent. The person in the hottest water at the moment is Flynn. But we are at the very early stages here, and much more is likely to come out.
Q. You're an expert in political corruption. How do you view the Trump administration?
A. There are a lot of troubling things that show this administration doesn't have a commitment to clean government, to transparency, to ensuring that there are no conflicts of interest and that the administration will put the interests of the American people above its own. Trump has not eased the concerns of people who do what I do, who want look to the leader of the government to uphold the highest standards of ethics and transparency. How can you expect your lower level federal officials to behave the right way, to disclose what they need to disclose and to make decisions based on the public interest when the president is setting the exact wrong example? Among many other troubling things, he is refusing to divest from his businesses against the advice of the government ethics office and claiming that because he can't be forced to do so by definition he does not have a conflict of interest. I can't call him corrupt (yet), but he is certainly not setting the right example.