6 Recent Columbian-Made Podcasts You Should Listen to This Summer
Whether heading out on a summer road trip or looking for some audio accompaniment on your commute, we've got you covered with great podcast storytelling.
July 26, 2023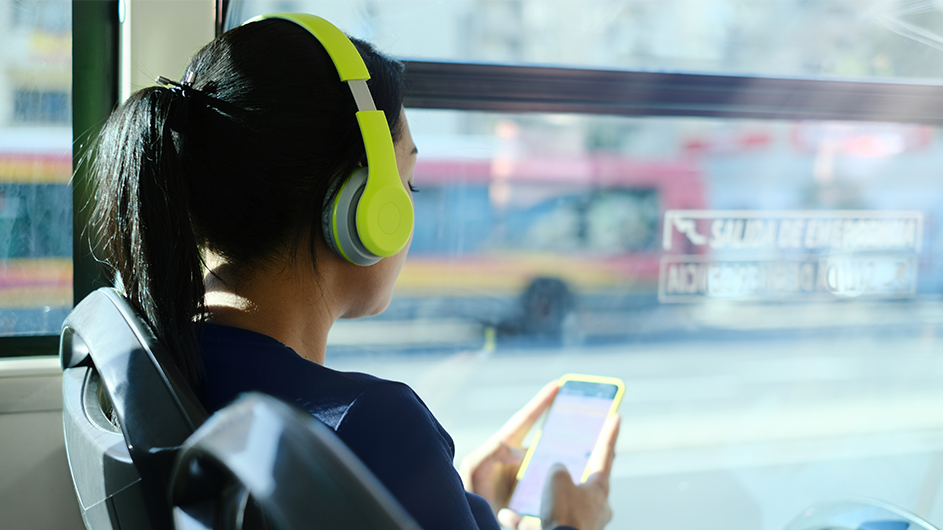 There are only so many times one can listen to a "Sounds of Summer" playlist before a need for something a bit more auditorially stimulating creeps in. As we reach peak summer road trip season (or the doldrums of a summer commute, let's be honest), let the plethora of Columbian-made podcasts be your treasure trove for easy, interesting, and well-made podcasts to help pass the summer months. 
We've identified six podcasts with recent seasons or episodes you should try. From the depths of the creative process to New York history to the ever-thought-provoking world of parenting, take a listen to these podcasts and come away a smarter, more well-informed listener. 
---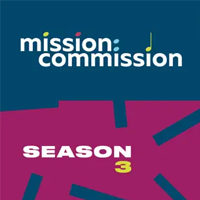 If you haven't listened to the fantastic Mission: Commission podcast before, now is the perfect time to dive in because it is, sadly, the last season of the show, which demystifies the process of how classical music gets made. Host Melissa Smey, Artistic Director of the Miller Theatre at Columbia, deftly guides conversations with three composers (Ann Cleare, Wang Lu, and Miguel Zenón) as they work to write new works of classical music in just six weeks.
Whether you're a classical music nerd or someone with a mere passing interest, it is fascinating to see how the creative, musical mind works when bringing a piece to fruition. It is also an auditory delight to hear old and new samples of work as composers craft music to the theme of "Piano+1."
Listen to this season from episode one all the way through episode six — the sound design is, as they say, "chef's kiss."
Season two of The Society of Fellows and Heyman Center for the Humanities podcast, The SOF/Heyman Bookshelf, just launched, but the repository of talks with professors about their recent work, publications, novels, and more is the summer reading list you didn't know you needed. Covering a wide variety of topics from combat trauma to comics, this podcast will up your conversations by bringing the esoteric down to earth.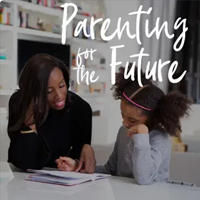 Petal Modeste is the associate dean of professional advancement for graduate degree programs and executive education at Columbia Law School and hosts a successful parenting podcast, Parenting for the Future, that is six seasons strong. What's remarkable about the podcast is the interdisciplinary nature of its guests, each helping Modeste tackle the question "How do we prepare our children for the world in which they will come of age?" From entrepreneurs to clinicians, writers to nonprofit leaders, each guest holds a kernel of wisdom related to parenting even if the connection might not be immediately obvious.
Given her connection to the university, you'll find Columbia guests smattered throughout the seasons, including Michael Gerrard, Andrew Sabin Professor of Professional Practice and faculty director of the Sabin Center for Climate Change Law, who tackles climate change, the future, and children. Columbians will also be pleased to see the founder of Joe Coffee, which can be found across the Morningside campus.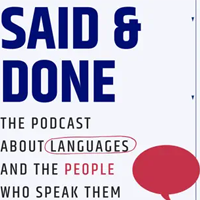 If metacognition, or thinking about thinking, is something you find yourself drawn to, the Columbia University Language Resource Center's Said & Done podcast is going to be an endless source of fascination. Host Chris Kaiser, the associate director of the center, prompts guests to share the ways in which they have been shaped by the languages they speak. Yoruba, Bengali, Ukrainian, Spanish, and Tamil are just a few of the languages discussed, but the podcast also delves into pedagogy around language learning as well as the life and language experiences of students, staff, faculty, and experts.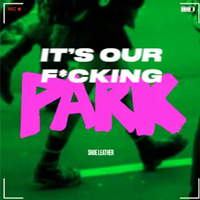 Shoe Leather podcast is the Columbia Journalism School's answer to documentary podcast favorites This American Life and Serial. An investigative podcast, which "goes behind the scenes of forgotten stories that shaped New York City," has a different focus every season. This season focuses on the events of the Tompkins Square Park Riot of 1988. The six-episode arc has reporters knocking on doors to track down the people at the center of the news in the hopes of finding out what really happened that night and how it shaped the Lower East Side.
This is reported storytelling you don't want to miss.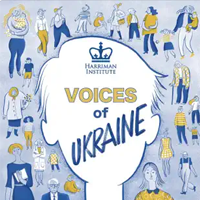 Season one of the Harriman Institute's podcast, Voices of Ukraine, focused on the first-hand stories of members of the Harriman community. A center known as a leader in Russian, Eurasian, and East European studies, those voices brought to life the impacts of Russia's war on Ukraine, which started in February of 2022. 
Host and producer Masha Udensiva-Brenner (JRN'21), manager of digital and print media at the institute, brings a steady and empathic voice to the horrors of war and its ripple effects throughout the academic community, Ukraine, and the Ukrainian diaspora.
In season two, the podcast takes us back to 2014 and Russia's initial invasion of Ukraine, which had been largely forgotten on the international stage until 2022. It is extremely telling of what was to come and what lessons are applicable to the situation today. You will come away with a greater, more personal understanding of the situation in Ukraine from those who have been gracious enough to share their stories first-hand.