Alexander Navab and Li Lu Elected to Columbia Board of Trustees
Columbia University announced that Alexander "Alex" Navab (CC'87), a partner and former head of the Americas Private Equity business at Kohlberg Kravis Roberts & Co., and Li Lu (CC'96, LAW'96, BUS'96), founding general partner at Himalaya Capital, have been elected to its Board of Trustees.
"On behalf of the entire University, I am very pleased to welcome Alex Navab and Li Lu to the Board of Trustees," said Columbia University President Lee C. Bollinger. "They are loyal Columbia alumni who bring with them decades of success and innovation in business and civic leadership, as well as a diversity of personal experience that will be invaluable as we build the University's academic excellence and our engagement with the world in the years ahead."
"Columbia's Board of Trustees is the beneficiary of an impressive roster of leaders from a diverse array of professions," said Chairman Jonathan Schiller (CC'69, LAW'73). "I know that Alex Navab and Li Lu will be valuable additions to the deeply dedicated group who serve together as Trustees, and we congratulate them on their election and look forward to working with them."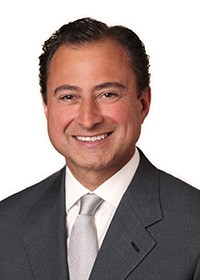 Alexander Navab has been a member of Kohlberg Kravis Roberts & Co. (KKR) since 1993 and has served on the firm's Management Committee and as the head of the Americas Private Equity business. He graduated Phi Beta Kappa from Columbia College in 1987 with a Bachelor of Arts degree. He also holds an M.B.A., with high distinction as a Baker Scholar, from Harvard Business School. He was honored by Columbia College with the John Jay Award in 2011, is a member and former chair of its Board of Visitors, and co-chair of the Core to Commencement Campaign Committee.
Navab was born in Isfahan, Iran, but his family took refuge in Greece following the 1979 Iranian Revolution. They immigrated to the United States two years later. Navab speaks eloquently about the experience of immigration and the ways in which America's dynamism and prosperity depend upon the nation's continued openness and diversity. In 2016, he was awarded the Ellis Island Medal of Honor for his professional achievements and public service.
Navab is actively involved in philanthropic, educational, community and national organizations, serving as a member of the Board of Trustees at New York-Presbyterian Hospital; a member of the Board of Directors at The Robin Hood Foundation; Co-Chair of the National Council of the American Enterprise Institute (AEI); a member of the Board of Trustees at The Buckley School in New York; a member of the Council on Foreign Relations; a member of the Board of Dean's Advisors at Harvard Business School and on the Executive Committee at The Hellenic Initiative (a non-profit organization supporting economic renewal in Greece).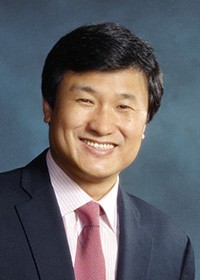 Li Lu grew up in China during Mao Zedong's Cultural Revolution. He became an activist as a student, traveling to Tiananmen Square in Beijing in 1989 to protest corruption and promote democratic reforms. His first introduction to Columbia came in the form of an invitation to campus to speak about his experiences and human rights advocacy. He quickly put down roots and earned three degrees simultaneously in 1996: a B.A. in Economics from Columbia College, a J.D. from Columbia Law School, and an M.B.A. from Columbia Business School. He went on to found his own hedge fund, Himalaya Capital, a firm focused on investments in publicly-traded securities and private companies in Asia and North America. He has been running the fund since its founding in 1997.
Li received Columbia College's John Jay Award for distinguished professional achievement in 2012. He was named a "Global Leader for Tomorrow" by the World Economic Forum in 2001 and a Henry Crown Fellow by the Aspen Institute in 1998. He has also received the Raoul Wallenberg Human Rights Award from the Congressional Human Rights Foundation, and the Reebok Human Rights Award for his human rights advocacy. In 2017, he is featured in the Family of Voices, a part of the ongoing twenty-year exhibition Many Voices, One Nation at the Smithsonian National Museum of American History. He attended Nanjing University in China from 1985 to 1989.