The Biden Administration Must Invest in the Arts
A federal program, like the WPA, can create new narratives for an evolving society more equitable and inclusive than those of the past or present.
January 27, 2021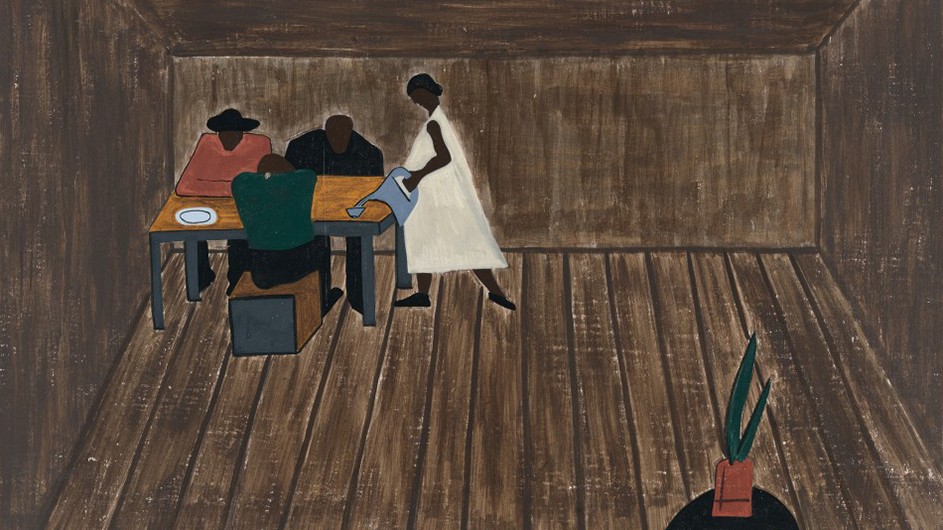 President Biden's administration has a long to-do list for its first 100 days. Columbia News asked faculty members from across the University to identify the most pressing issues facing the country and offer possible solutions.
---
As the United States is increasingly forced to confront its enormous contradictions concerning race, class, and gender inequity, the country needs to think deeply about how to support those who speak fearlessly, directly, and creatively about these issues: artists. They mirror our stories through writing, visual art, theater, film, dance, and music, so that we can talk honestly about our histories––collective and individual––better understand each other, and imagine a society capable of embracing and navigating difference. Indeed, during this pandemic, the arts have kept our spirits alive, allowing us to continue to feel part of humanity, not nearly as lonely or isolated as we might have.
Despite the country's extraordinary cultural productivity, there is still ambivalence about the role of arts and culture. Too often, the world that artists inhabit and cultivate, the world of creativity and imagination, which is not easily quantified, is often misunderstood, undervalued, and underserved. Our limited financial support for artists and the not-for-profit arts sector has reflected this ambivalence, and the private sector has had to provide the bulk of the resources needed. This situation is in marked contrast to that of equally prosperous societies. Whereas European societies, which host arts and culture ministry positions, traditionally spend as much as $91 per person on the arts, the United States funds the arts at the rate of a mere $6 per person.
The pandemic has raised hell for the arts community. A report by Americans for the Arts estimates that 63 percent of creative workers have become fully unemployed, and notes that losses to nonprofit arts and cultural organizations are at $14.8 billion. 
Artists and Our Collective Well-Being
What we need is for the Biden administration to invest in artists, putting them to work for the public good as they were by President Franklin D. Roosevelt's 1935 Works Progress Administration (WPA). As The New York Times critic Jason Farago recently pointed out, not only did this federal program pay artists to make visual art, write, stage plays, perform music, dance, teach, and so forth, it also recognized artists as workers who are integral to the health of the economy and to individual and collective well-being. By funding often destitute artists in cities and rural environments, the WPA was able to support work already being produced and also to commission new work, while attempting to create a national identity for artistic production. The list of those federally supported artists—whose work at the time was undervalued and often unsold—is as long as it is astonishing: among them, Jackson Pollock, Mark Rothko, Jacob Lawrence, Walker Evans, Aaron Douglas, Berenice Abbott, and Dorothea Lange.
Art and Culture Is at the Center of Our Democracy
Now as then, most artists are in urgent need of jobs to pay for food and housing. But they also need not-for-profit theaters, museums, cultural centers, and arts educational spaces to reopen. If the government were finally to acknowledge that art and culture are at the heart of democracy and central to what makes the U.S. extraordinary and diverse, our country's artists would be bolstered and those individuals with resources would be encouraged to support them and their organizations. In exchange, these artists would revitalize the spirit and economies of cities, small towns, and rural areas across this country, as they always have.
The Arts Help the Economy
Underfunding the arts has never made good economic sense. Arts and culture are Big Businesses, more lucrative than construction and transportation/warehousing combined. According to a recent article from NEA News, the value that arts and culture added to the U.S. economy in 2016 was five times greater than that of the agricultural sector. The importance of the arts to the GDP is matched only by their positive impact on the human psyche. Indeed, during this pandemic, the arts have kept our spirits alive.
It is therefore urgent that this new administration demonstrably acknowledge and support artists, cultural workers, and the venues that sustain them, while articulating all that art and culture contribute to a democratic society. As utopian as art's dreaming often can seem, this dreaming enables us to envision a future that does not yet exist. It allows us to create new narratives for an evolving society more equitable and inclusive than those of the past or present.
---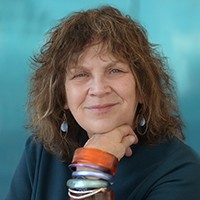 Carol Becker is the Dean of Columbia University's School of the Arts. This column is editorially independent of Columbia News.