Columbia Elects Five New Members to the Board of Trustees
Columbia University announced that David J. Greenwald (LAW'83), Victor H. Mendelson (CC'89), Julie Jacobs Menin (CC'89), Julissa Reynoso (LAW'01), and Kathy Surace-Smith (LAW'84) have been elected to its Board of Trustees. Their term begins September 4, 2018.
"We are delighted to welcome David, Victor, Julie, Julissa and Kathy to our Board of Trustees," said Lisa Carnoy (CC'89) and Jonathan Lavine (CC'88). "While they each will bring their distinctive perspectives and professional experiences to our board, they share a deep dedication to Columbia and a commitment to service that we know will contribute in meaningful ways to the University and its mission in the years ahead."
"It is with great admiration and appreciation that I congratulate David Greenwald, Victor Mendelson, Julie Menin, Julissa Reynoso, and Kathy Surace-Smith on their election and welcome them to our Board of Trustees," said University President Lee C. Bollinger. "They have already established themselves as enthusiastic and engaged alumni of the University, and we know they will bring to the Board invaluable expertise and experience in civic and professional leadership."
David J. Greenwald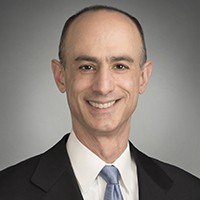 David J. Greenwald is Chairman of Fried, Frank, Harris, Shriver & Jacobson, the international law firm where he began his career as an associate in 1983. He specializes in representing private equity clients and clients engaged in mergers or other business combination transactions. Prior to rejoining the firm, he enjoyed a successful career at Goldman Sachs, joining the company's legal department before being named Managing Director, Partner, and then Deputy General Counsel and International General Counsel. Greenwald graduated from the University of Pennsylvania with a B.S. and received his J.D. from Columbia Law School, where he was a Harlan Fiske Scholar. He is a current member of the Law School's Dean's Council and a former member of the School's International Advisory Board. Greenwald lives in New York City and is also a supporter of the Lincoln Center Theater, the Legal Aid Society, and Lenox Hill Neighborhood House.
Victor H. Mendelson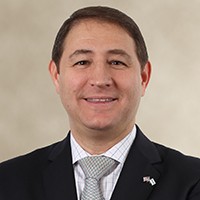 Victor H. Mendelson is Co-President of the HEICO Corporation, an aerospace, defense and electronics design, and manufacturing company in Miami. He has worked for the organization for over 25 years, serving in numerous roles including General Counsel, Executive Vice President, and subsidiary CEO. Mendelson is a graduate of Columbia College and received his J.D. from the University of Miami. He has served as Chair of the Board of Visitors of Columbia College and is a Member of the school's Core to Commencement Campaign Steering Committee. Attachment to Columbia runs deep in the Mendelson family, spanning more than a hundred years and four generations. Mendelson's father Laurans (CC'60, BUS'61), grandfather Samuel (CC'1906), brother Eric (CC'87, BUS'89), and children Lindsey (CC'18) and Nicole (CC'20) have all attended this University, and in 2016, the family established the Mendelson Center for Undergraduate Business Initiatives, a joint program between Columbia College and Columbia Business School.
Julie Jacobs Menin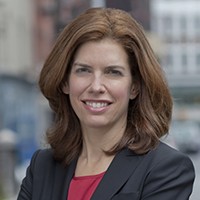 Julie Jacobs Menin is the Commissioner of the Mayor's Office of Media and Entertainment in New York City, an agency that encompasses film, television, theater, music, advertising, publishing, nightlife, and digital content. She previously served as the city's Commissioner of the Department of Consumer Affairs and as Chair of Manhattan Community Board 1. She also worked as an attorney at Wiley Rein, was senior regulatory counsel at Colgate Palmolive, and founded and ran Wall Street Rising, a non-profit dedicated to promoting business in lower Manhattan following 9/11. Menin received her B.A. from Columbia College and a J.D. from Northwestern University School of Law. She is a member of Columbia College's Board of Visitors and of the College's Alumni Association Board of Directors. Menin has also served as an adjunct professor of public policy and law at SIPA.
Julissa Reynoso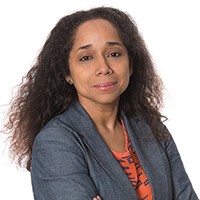 Julissa Reynoso is a partner at the law firm Winston & Strawn who focuses on international arbitration, international litigation, and commercial litigation. Based in New York City, she advises governments, financial institutions, companies, and individuals on a wide array of transnational issues. She is a former United States Ambassador to Uruguay and Deputy Assistant Secretary of State for Central American, Caribbean, and Cuban Affairs. Reynoso also worked as an Associate at Simpson Thatcher & Bartlett and as Deputy Director, Office of Accountability, Department of Education, City of New York. She received her B.A. from Harvard University, her M.Phil. from the University of Cambridge, and her J.D. from Columbia Law School.  She has been an adjunct faculty member of Columbia Law School and has taught at SIPA.
Kathy Surace-Smith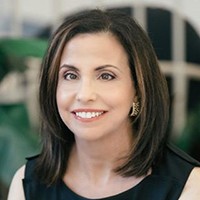 Since 2013, Kathy Surace-Smith has served as Vice President, General Counsel, and Corporate Secretary of NanoString Technologies Inc., a Seattle-based biotechnology company that specializes in translational research and molecular diagnostics, particularly cancer diagnostics. Previously, she worked as General Counsel for other start-up companies in the Seattle area in the medical device and telecommunications fields. Surace-Smith received her B.A. from Princeton University and a J.D. from Columbia Law School, where she was editor of the Columbia Law Review. She also studied international law and economics at the University of Geneva. She has served as Chair of the Board of the United Way of King County and currently is the Vice Chair of the Board of the Fred Hutchinson Cancer Research Center. She and her husband, Brad Smith (LAW '84), are co-chairs of The Campaign for Columbia Law and active supporters of the School's Human Rights Clinic.