Columbia Receives Grant from Amgen Foundation to Support Undergraduate Research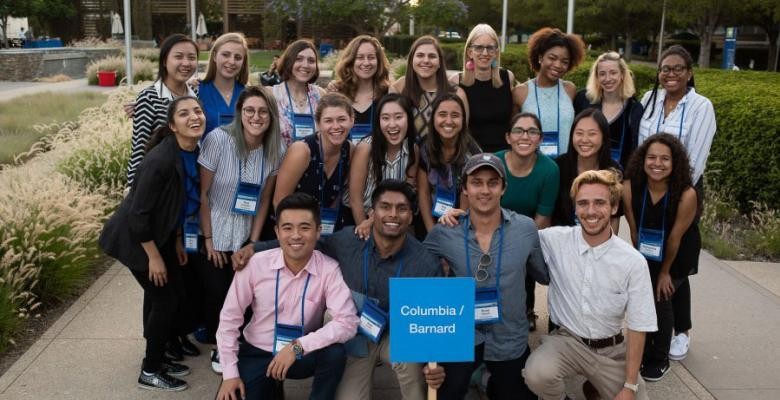 Columbia University has been awarded a four-year grant from the Amgen Foundation to continue providing hands-on laboratory experience to undergraduate students across the United States through the Amgen Scholars Program.
The summer research program, which supports undergraduate research opportunities in the biomedical and biotechnology fields, is funded by the Amgen Foundation, the main philanthropic arm of the biotech company Amgen. 
Since 2007, Columbia has hosted more than 300 Amgen Scholars in the university's science research labs. Of the participants who have completed their undergraduate studies, 85 percent are presently pursuing a science-based degree or career. 
The Amgen Foundation is expanding the Amgen Scholars Program, bringing the program to a total of 24 premier institutions across the U.S., Europe, Asia and, for the first time, Australia and Canada. The foundation's new $21 million, four-year grant to Columbia and other top universities will help the Amgen Scholars Program reach more than 5,000 students by 2022.
"The Amgen Scholars Program opens Columbia University's doors to provide high-quality summer research opportunities for our students and students from other colleges and universities to experience hands-on research alongside our distinguished faculty," said Peter deMenocal, dean of science, Columbia University. "We are grateful for Amgen's continued support of the next generation of leaders in science and biotechnology."
This signature initiative builds upon the Amgen Foundation's mission to advance excellence in science education and empower tomorrow's innovators, a goal to which the foundation has contributed nearly $150 million globally to date.
Eight new partners –  Duke University, Johns Hopkins University, National University of Singapore, Tsinghua University, University of Melbourne, University of Toronto, University of Texas Southwestern Medical Center and Yale University – will join the group of host institutions, including Columbia. The university will receive $650,000 of the total $21 million.
"As the pace of innovation increases, so too does the need to educate the scientists of tomorrow," said Robert A. Bradway, chairman and chief executive officer at Amgen. "We look forward to further expanding the reach of the Amgen Scholars Program, which has already provided research opportunities to thousands of talented undergraduates at premier institutions around the globe, and now has the potential do much more."
Since its inception in 2006, the Amgen Scholars Program has made research opportunities at premier institutions possible for more than 3,900 undergraduate students representing 700 colleges and universities.
The program aims to break down barriers for many students who otherwise would not have the opportunity to engage in science at the world's top educational and research institutions. Financial support for students is a critical component of the program, which seeks to ensure that eligible students, regardless of their financial status, can participate.
Nearly 900 who completed their undergraduate studies are currently pursuing an advanced graduate degree in a scientific field, and another 280 have earned their Ph.D. or M.D.-Ph.D. More than 500 are employed in scientific fields across 33 countries, with 99 percent of surveyed alumni saying the program impacted their academic or professional direction.
Alumni of the program are beginning to make a growing impact across academia, industry and government, garnering numerous awards and recognitions such as the Rhodes Scholarship, NIH Director's New Innovator Award, and selection to the Forbes 30 Under 30 list in Healthcare.
Columbia University is now accepting applications for the 2019 Amgen Scholars Program through February 1, 2019. For more information about the Amgen Scholars Program, or to complete an application, visit www.AmgenScholars.com and follow us on Twitter: @Columbia and @AmgenFoundation.