CU People: Chidinma Paige, Zuckerman Institute Education Program Manager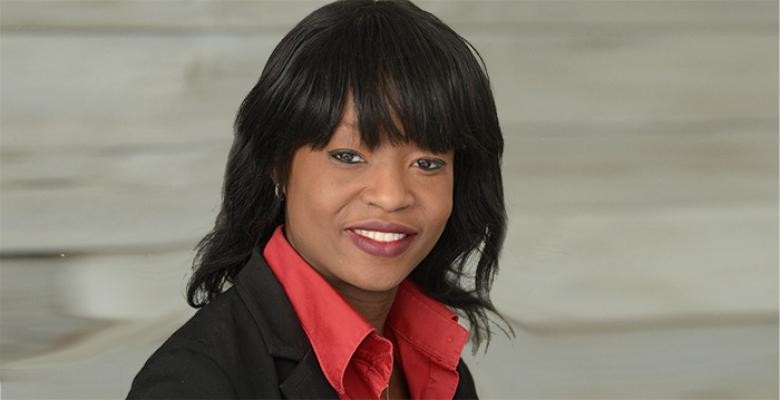 Title
Education Program Manager at the Mortimer B. Zuckerman Mind Brain Behavior Institute
Joined Columbia
July 2015
What She Does
Paige manages and develops interactive, hands-on public programs and events for the Community Education Lab, which is located on the ground floor of the Jerome L. Greene Science Center.
In February, Paige and Kelly Remole, director of the Zuckerman Institute's education programs, launched Saturday Science, a free monthly program for students in the neighborhood, families, and community groups. "The activities are extremely hands-on," Paige said. Younger children learn about brain cells by building a neuron using pipe cleaners. Students of all ages examine models of skulls to study how brain size differs among species. The Zuckerman Institute collaborates with BioBus, a non-profit science lab on wheels, to create and implement additional programs at the Education lab.
Paige also manages Brain Research Apprenticeships in New York at Columbia (BRAINYAC), an immersive science internship program that brings New York City high school students, particularly those from Upper Manhattan and the South Bronx, to Columbia labs. The mentorship program pairs students with neuroscientists, including Nobel Laureates, for seven-week summer internships. "You can see the excitement in their faces as the students walk into the labs for the first time," she said. "This is the first foray into science and medicine for many of them, and some are inspired to pursue a career in those fields."
What She Likes Most About the Job
Getting students to use their natural curiosity to guide them in building knowledge. "If I can help students envision themselves as scientists, my job as an educator is accomplished," she said. Growing up in Nigeria, Paige said, has offered her a comparative perspective. "The relative lack of active hands-on science learning in Nigeria made me even more passionate about it."
Most Memorable Moment
Seeing the Saturday Science program leap from paper to reality. "It's been so rewarding to see hundreds of parents and children exploring neuroscience in our new space. I can't wait to see more as our program grows."
Road to Columbia
Paige attributes her love for education to her mother, a teacher and school principal in Nigeria. Her father was self-taught and owned an import business.
In 2002, Paige earned a bachelor's degree of science in zoology from the University of Uyo in eastern Nigeria. She subsequently came to the United States and worked as a lab intern at the National Park Service's Gateway National Recreation Area in Staten Island. Her fieldwork included working "knee-deep in mud" at a salt marsh restoration project in Jamaica Bay, Queens, where she collected and analyzed biotic samples such as aquatic worms and insects.
She returned to Nigeria in 2004 to earn a master's degree in environmental biology from River State University of Science and Technology, located in Port Harcourt. She then taught middle school science and started a computer skills summer camp for students ages 5-14.
Paige moved back to the U.S. in 2007 and later began work at the Newark Museum, where she ran a career preparedness program for high school students from minority backgrounds. She credits Ismael Calderon, director of science at the museum, and the Zuckerman Institute's Remole with strengthening her teaching skills in science, technology, engineering and mathematics (STEM) education. "I am very lucky to have such mentors who have helped to guide my career," Paige said.

In Her Spare Time
Paige spends time with her husband, Paul, and their 5-month-old daughter, Olivia. She likes to travel to places such as Spain, England, Germany and Mexico. "I particularly like Cancun–by the pool," she said. She takes Bollywood dance classes and loves to "whip up meals" in the kitchen. An avid bird-watcher, her favorite location is Garret Mountain Reservation in Woodland Park, N.J., but she hopes to go bird watching in Nigeria. For now, she belongs to a Nigerian birding group and keeps apprised of their expeditions online.