Eight Faculty Members Win 2016 Lenfest Awards
Great teachers are an inspiration to their students and admired by their peers. This year's winners of the Columbia Distinguished Faculty Awards were nominated by department chairs and their fellow faculty members. Their students have gone on to do extraordinary research, win awards or become professors themselves.
The awards, established in 2005 with a $12 million gift from University Trustee Gerry Lenfest (LAW'58, HON'09) "to honor exceptional instruction and scholarship, with a special emphasis on the mentoring of students in the arts and sciences," carry a $25,000 stipend for each of three years. The awards were presented on April 7 in a ceremony at the Italian Academy.
This year's eight winners come from disciplines ranging from astronomy and biological sciences to music and poetry—and their work with students even extends beyond the classroom.
Marcel Agüeros (CC'96), an assistant professor of Astronomy, is known both at Columbia and nationally for designing and directing programs to prepare first- generation and minority students to excel in science, technology, engineering and math (STEM) fields.
"A life in science is a good life—one that should be open to talented people regardless of their origins," he says. "I find it frustrating that despite decades of discussion on how to broaden participation in academia in general and in the sciences in particular, we still have a real problem in terms of the diversity of our science workforce."
Agüeros teaches undergraduate courses on the solar system, stellar evolution, and modern stellar astrophysics and graduate seminars in professional development and writing high-impact papers in astronomy. He earned his Ph.D. in astronomy from the University of Washington and returned to Columbia in 2006 as a National Science Foundation postdoctoral fellow. He became a faculty member in 2010.
In nominating him for the Lenfest award, his colleagues said Agüeros is creative, effective and has an "unstinting commitment to making the STEM workforce of the future reflect more accurately the demographics of our nation." Columbia's "Bridge to the Ph.D." program, which Agüeros helped to create and directs, focuses on students from under-represented groups who have a bachelor's degree in science and are committed to pursuing a Ph.D., but don't yet have the experience or record to be accepted into leading doctoral programs. It has become a national model for how intensive mentoring can lead to the success of under-represented minorities in STEM disciplines.
"There aren't that many opportunities to impact someone's life in really positive ways," says Agüeros. "When you see that happen and you know you played whatever small role—to know that you were part of it—that's immensely satisfying."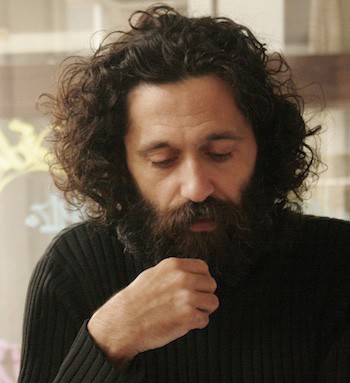 Gil Anidjar, professor in the Departments of Religion and Middle Eastern, South Asian, and African Studies, also is affiliated with the Institute for Comparative Literature and Society. The undergraduate courses he teaches range from Religion 101 and Literature Humanities to Freud and Derrida. His graduate courses include a seminar on political theology. New courses this academic year include "Vampires" in the fall and "God" in the spring.
The letter nominating him for the Lenfest Distinguished Teaching Award was signed by the chairs of the two departments he is affiliated with, Courtney Bender and Sheldon Pollock, and the director of the institute, Lydia Liu. It includes this from a teaching assistant: "He manages to combine humor with a no-nonsense approach, to explore broad concepts with precision, and flout rules and convention with a refreshing intellectual honesty."
His latest book, Blood: A Critique of Christianity, challenges the conventional assumption that fundamental concepts such as capital, state and nation, as well as certain realms of science, have purely secular origins.
Anidjar, who studied Jewish thought and history as an undergraduate at Hebrew University in Jerusalem and earned a Ph.D. in comparative literature at the University of California at Berkeley, says his teaching style favors reading more than lecturing. The teachers who had the greatest impact on him were readers, and asked their students to read, he recalls. "In times of speed and efficiency, of urgency and of war (on terror and on dissent), I do wonder about—perhaps even despair of—the value and appeal of reading. It is out of that wonder and despair that I teach."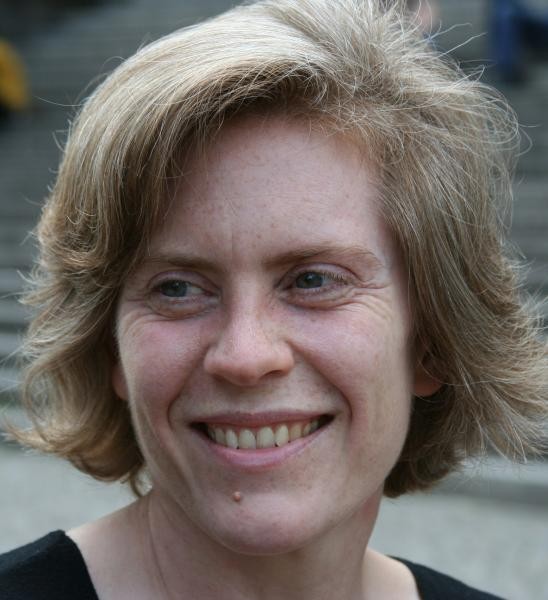 Susan Boynton, professor and chair of the music department, is a preeminent scholar of medieval music. Her research interests include liturgy and music in medieval Western monasticism, particularly the abbey of Cluny; manuscript studies; music in the Iberian Peninsula; and music and childhood.
She teaches a course in the history of western music, middle ages to baroque. While at the Columbia Global Center in Paris she participated in teaching music and art humanities as parallel and contemporary courses and she drew on her extensive knowledge of the visual arts to make connections between works of music and what students were seeing in Paris.
Boynton, who joined the Columbia faculty in 2000 with a Ph.D. from Brandeis University, says she strives to help students identify the constituent elements of a piece of music and understand the process behind it. "I teach students the methods of description, analysis and research that will enable them to think and work independently," she says. Her classes focus on primary sources—musical compositions, medieval manuscripts and poetry and her graduate seminars often take place in Columbia's Rare Book and Manuscript Library.
She was nominated for the Lenfest award by Robert Harrist Jr., the Jane and Leopold Swergold Professor of Chinese Art History in the Department of Art History and Archaeology, who taught with her in Paris. "I really have never seen such a committed teacher," he said. "The hours she devoted to preparing and uploading onto the course website sound and video recordings were staggering." His letter included this from a former graduate student, now a professor herself: "I try to model my teaching after her example and dedication…I hope I can inspire my students' commitment to their work as much as she has inspired me."
Terence D'Altroy, the Loubat Professor of American Archaeology in the Department of Anthropology, has been at Columbia for his entire professional career. He joined the faculty in 1982, a year after earning his Ph.D. at UCLA. In 1985 he won the Philip and Ruth Hettleman Award for junior faculty.
"At their best, teaching and learning are a fluid, collaborative exercise," D'Altroy says. "My role in that process is to show students how to get the most from their minds, so that they can remake themselves as independent thinkers."
His research focuses on the history and social dynamics of the Inca empire and the politics and economics of complex societies in South America more generally. He began his archaeological fieldwork in the Peruvian highlands in 1977 and in 1990 shifted his focus to northwest Argentina, where he continues to work. His book The Incas chronicles the empire's progress from a small Andean society in southern Peru to its demise at the hands of the Spanish conquistadores.
The citation for the Lenfest award calls him "a compelling teacher and a dedicated mentor of undergraduate and graduate students." Rise of Civilizations, his undergraduate course that is part of the Global Core curriculum, consistently had enrollments of more than 300 students until it was capped in 2014 at 120, still among the largest courses in the University.
"The students incessantly force me to rethink what I do and take me into intellectual terrain I never would have visited otherwise—a pretty fair trade-off," says D'Altroy. "If the student turns out better than the professor, it all worked, because that's both the goal and the measure."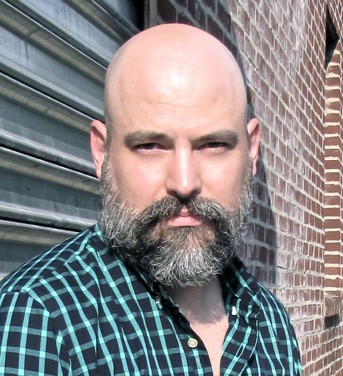 Poet Timothy Donnelly (SoA'98) is an associate professor and chair of the writing division in the School of the Arts. He teaches undergraduate and graduate writing workshops as well as courses in prosody—the patterns of rhythm and sound in poetry—and the history of poetry.
"His colleagues on the faculty are in awe of his attentiveness, his deeply considered and dynamic approach to the classroom, and his success with students in and beyond the classroom," Carol Becker, dean of the School of the Arts, wrote in nominating him for the Lenfest award.
One of his undergraduate students was awarded a Poetry Society of America prize for a portfolio of writing and others have gone on to publish their work in celebrated collections and magazines.
"What happens in my classroom is always collaborative, and the success of my classes always depends upon the presence of talented, hard-working and generous students," Donnelly says. "Columbia provides an atmosphere where brilliant people from various backgrounds and with various interests come together to strive towards excellence, each with his or her own story and distinct flight path into the future."
His 2012 book of poems, The Cloud Corporation, won the prestigious Kingsley Tufts Poetry Award and that year he also was awarded a Guggenheim Fellowship, given to mid-career scholars whose work demonstrates "prior achievement and exceptional promise." He has been a poetry editor of the Boston Review since 1995.
Donnelly earned his MFA in poetry from the School of the Arts in 1998 and joined the Columbia faculty in 2004. "The study of poetry inevitably turns into, or can, the study of just about everything that humans have held and now hold to be of value," he says.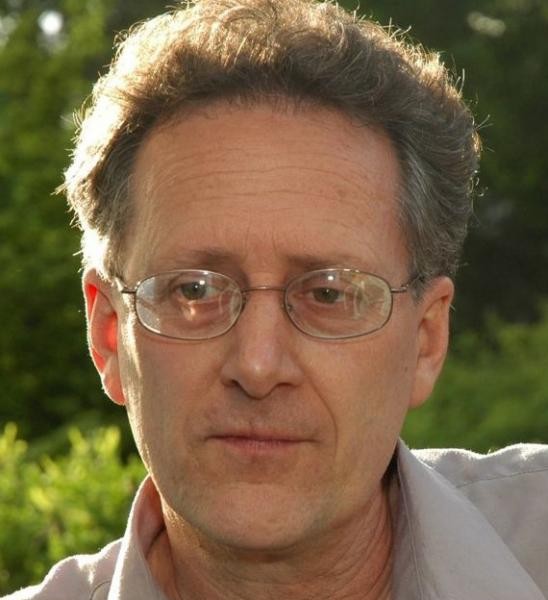 Michael Golston, an associate professor in the Department of English and Comparative Literature, teaches a range of courses on poetry and poetics, including a lecture course introducing students to the study of poetry. He also serves as the department's director of undergraduate studies. In their evaluations, his students point to his almost magical ability to open up the densest material to their understanding, appreciation and analysis.
"Learning as a fundamentally democratic process is at the center of my teaching practice," he says. In an effort to make the classroom as dynamic an environment as possible, Golston says he tries to "teach at the speculative edges of what I know, where students have as much to contribute as I, and where knowledge is an ongoing and collective project of meaning-making and discovery."
Golston earned his Ph.D. at Stanford and joined the Columbia faculty in 2003. His scholarship focuses on 20th century British and American poetry and poetics, the avant-garde and experimental poetry, modernism and post-modernism, and modern cultural history. His two books, Rhythm and Race in Modernist Poetry and Science and Poetic Machinations: Allegory, Surrealism, and Postmodern Poetic Form, represent a century of writing, from modernism to the present.
In her letter recommending Golston for a Lenfest award, Department Chair Sarah Cole wrote that he has helped to make Columbia's English department a preeminent place for the study of poetry. As director of the Koch-Dupree Poetry of the American Avant-Garde Reading Series, which he inaugurated in 2003, he brings to campus some of the most innovative poets working today and also has introduced living poets to many in the New York area.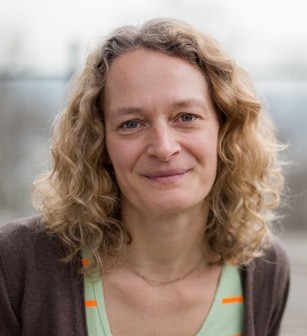 Bärbel Hönisch, an associate professor in the Department of Earth and Environmental Science, teaches undergraduate and graduate courses in chemical oceanography and paleoceanography (the study of oceans in the geologic past) as well as graduate seminars in marine geochemistry and paleoclimate research. But she is perhaps best known for Introduction to Oceanography, the undergraduate course for non-science majors she initiated in 2007.
"This course, currently starting at 8:40 a.m., many hours before most undergraduates are motivated to rise, has achieved iconic status," Peter H. Kelemen, Arthur D. Storke Professor and department chair, wrote in recommending Hönisch for the Lenfest award. Enrollment has grown from 37 students to more than 100, the most in any course offered by the department.
Hönisch earned her doctorate at the Alfred Wegener Institute for Polar and Marine Research in Bremerhaven, Germany, and came to Columbia in 2002 as a postdoctoral research scientist at the Lamont-Doherty Earth Observatory. She joined the faculty in 2007. Her research focuses on what atmospheric carbon dioxide, seawater acidity and climate change in the past can tell us about future life and climate on our planet. In the oceanography course, she says, she tries to convey concepts rather than specific details, looking at mysteries students may encounter on a daily basis—why New York's climate is so different from California's when they are located in similar latitudes, how hurricanes form, and why we should care about plankton in the ocean, for example. "My goal is that students recognize how ocean, land and atmosphere are one large interconnected system," she says.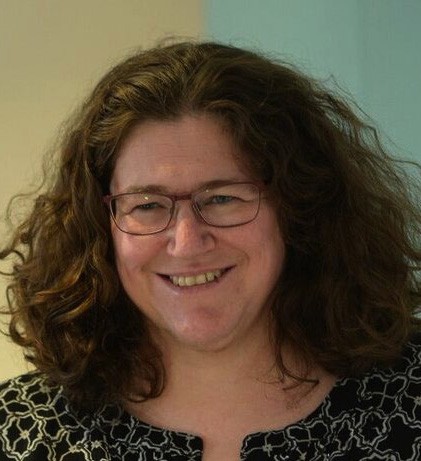 Dana Pe'er, an associate professor of biological sciences, is a leader in the use of data analysis and mathematical modeling to solve scientific challenges, a field known as computational and systems biology that is vital to genomics and precision medicine. "The technical revolution in genetics is driven by data science," she says. "I teach students how to use data, how to use it correctly and what happens when you don't use it correctly."
The graduate and advanced undergraduate courses she teaches attract students of biology, computer science, applied mathematics and electrical engineering. She uses what she calls "a reverse classroom approach," beginning each class with a discussion of statistical concepts, then asking students in interdisciplinary groups to solve real-world problems and later discussing what they have learned. "They learn from each other and they learn from me," says Pe'er, who earned a Ph.D. in computer science from Hebrew University in Jerusalem and came to Columbia in 2006 after a post-doctoral fellowship at Harvard.
In recommending her for the Lenfest award, Liang Tong, William R. Kenan Jr. Professor and chair of the biological sciences department, described Pe'er as "a true interdisciplinary scientist, who is equally comfortable designing sophisticated computational algorithms, developing new molecular biology technologies and interpreting large-scale biological 'big data,'"
A graduate student who came to her lab without any programming or computational experience developed a new computational approach to identifying cell populations and their function, making it possible to identify a small drug- resistant group of cells involved in the recurrence of leukemia. "As biology has become an information science … [Pe'er] helps biologists become computer scientists and computer scientists become biologists," said the citation for the Lenfest awards ceremony.