A Look at How Salo Baron Transformed Jewish Studies in America
Professor Rebecca Kobrin has edited a book that examines the multifaceted, pioneering Jewish scholar.
June 16, 2022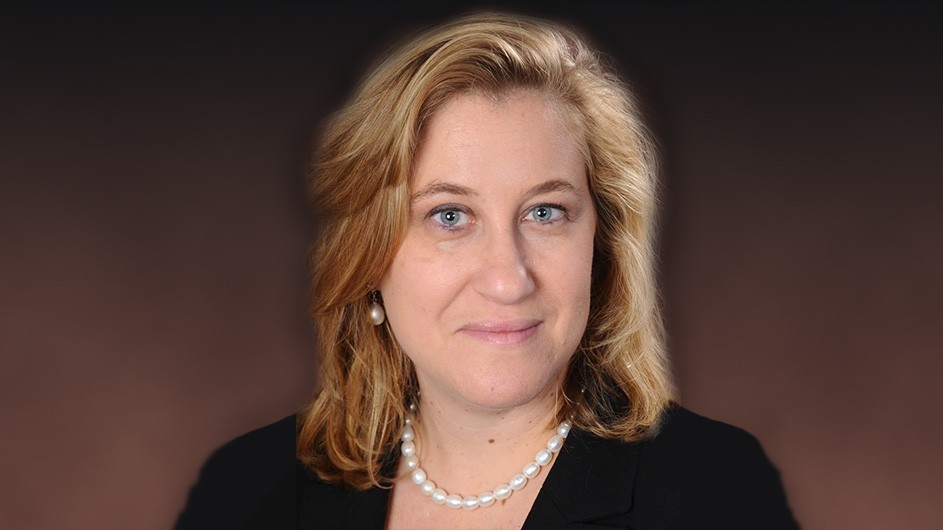 In 1930, Columbia University appointed Salo Baron to be the Nathan L. Miller Professor of Jewish History, Literature, and Institutions, marking a turning point in the history of Jewish studies in America. Baron not only became perhaps the most accomplished 20th-century scholar of Jewish history, he was also the author of many books, including the 18-volume A Social and Religious History of the Jews. He created a program and a discipline, mentoring hundreds of scholars, establishing major institutions—including the first academic center to study Israel in the U.S.—and exerting an unparalleled influence on what it meant to study the Jewish past.
Salo Baron: The Past and Future of Jewish Studies in America, edited by Rebecca Kobrin, the Russell and Bettina Knapp Professor of American Jewish History, brings together leading scholars to consider how Baron transformed the course of Jewish studies in this country. From a variety of perspectives, they reflect on Baron's contributions to the study of Jewish history, literature, and culture, as well as his scholarship, activism, and mentorship. There are chapters about Baron's influence on economic history, his testimony at the trial of Adolf Eichmann, and his thoughts on Jewish emancipation.
Kobrin, who is also co-director of Columbia's Institute for Israel and Jewish Studies, discusses the book with Columbia News, as well as what she reads for pleasure, and who would be her ideal dinner companions.
Q. What was the impetus behind this book?
A. This volume, one could say, was both 90 years in the making and the product of the last two unprecedented years. I have long thought about how Jewish studies is organized and taught in the U.S. today. Years ago, Columbia's history department turned to its own archives to start writing its own history. Why were there no historians of the Jews in the 19th century? As I looked in the archive, I realized the answer lies in Columbia's history, as this institution set in motion changes that transformed the entire field known today as Jewish studies.
In 1930, when Salo Baron accepted Columbia President Nicholas Butler's invitation to teach at the University, Butler could have never guessed the impact this young scholar from Eastern Europe would have on the study of Jews as historical subjects in the U.S., as many of his questions, frameworks, and paradigms continue to shape the field of Jewish studies to this very day.
Assessing the historical significance of Baron's arrival at Columbia was the goal of a conference planned by the Institute for Israel and Jewish Studies for November 2020. While several volumes had reflected on his prolific scholarship, this conference aimed to contemplate how he shaped the field in other ways—by building institutions, training students, and amassing archival collections, all endeavors that made Columbia a key university in the growing field of Jewish studies. 
But this conference was shaped by another historic event—the pandemic—and I did not want to miss marking the milestone of Baron's arrival at the university. As an illustrious group of scholars reflected over Zoom on the impact of Baron and his coming to Columbia on the field of Jewish history, it became clear that we needed to explore further the multifaceted ways in which one man altered the trajectory of a single subject in this country—hence this book. Without a doubt, Baron's being at Columbia transformed how Jews were conceptualized, theorized, and taught in the American academy.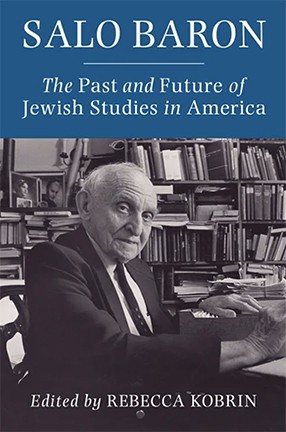 Q. What are some of the new insights in the book about Baron?
A. Many have looked at, unpacked, analyzed, and assessed Baron's scholarship. But few have examined him as a historical subject, who was a spectacular teacher, a bibliophile extraordinaire, and a public intellectual, testifying, for example, against Adolf Eichmann. Baron laid out clearly and cogently what was lost as a result of the Final Solution.  He kept carbon copies of all the letters that he wrote. He was aware he was making history as he was writing it. He organized and sold his collection, knowing that he himself would one day be a subject of historical inquiry.
Indeed, he was not only a scholar, but a collector, and helped build numerous Judaica collections in the U.S. Over the course of more than 30 years as a professor at Columbia, Baron made sure that the university's library possessed one of the most diverse and important Judaica collections in this country, and was actively involved in helping other institutions build their collections for research and scholarship. This was separate from his larger effort to save Nazi-looted Jewish books, manuscripts, and Judaica from postwar Europe through the Jewish Cultural Reconstruction Project.
Q. What is on your reading list now?
A. At the end of the day, I like to escape from the travails of historical research to the realm of imaginative fiction. I have been thinking a lot about New York, and how it has changed, as a result of my role in developing the digital humanities Historical NYC Project. So I am in the middle of The Lincoln Highway by Amor Towles. This fictional narrative, which revolves around a 1950s road trip that ends up in New York instead of California, has great writing, characters, and interesting thematic considerations of different American prototypes and mythologies.
I am also reading The Netanyahus by Joshua Cohen, which just won the 2022 Pulitzer Prize in Fiction. He will be coming to speak about his book at the Institute for Israel and Jewish Studies in September, and I find The Netanyahus not only funny and cerebral, but I also adore how the book doesn't take itself too seriously. 
Q. You're hosting a dinner party. Which three academics or scholars, dead or alive, would you invite, and why?
A. Of course, I would invite Baron, as I never had the opportunity to meet him while he was at Columbia. I would also invite his close friend, Hannah Arendt; indeed, her last dinner was at his table. I always wanted to engage Sigmund Freud in conversation, as his theories of the mind and his interactions with Arendt would surely make the evening lively.
And, finally, one more guest: Ever since I read and taught his work as part of the Core Curriculum, I have always wanted to dine with Gandhi, who was one of the most profound thinkers the world produced in the 20th century. I would pepper him with questions.