President Shafik Presides Over Her First World Leaders Forum
Once again, world leaders came to campus to meet with students, staff, and faculty as the United Nations General Assembly and Climate Week got underway in New York City.
September 27, 2023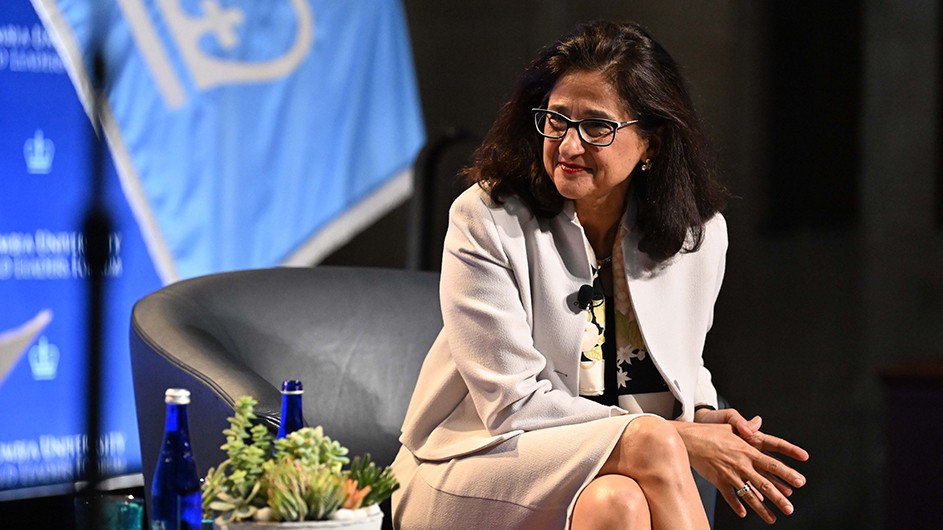 Last week, while the General Assembly met across town at the United Nations, world leaders ventured up to Morningside Heights to speak to students, staff, and faculty at Columbia University. 
In opening her first World Leaders Forum, Columbia University President Minouche Shafik talked about how much she had long admired this series (founded two decades ago by her predecessor, Lee C. Bollinger) and the astonishing number of individuals who have participated, all of them well-known figures in 21st century history.
"Lee's idea was to create a University-wide forum where members of the Columbia community could gather to engage directly with world leaders on issues that matter," she said. "And in the spirit of free expression and intellectual inquiry that is at the heart of Columbia's mission, each speaker who attends has to be willing to debate in an engaged and vigorous way and answer questions from our incredibly clever students."
---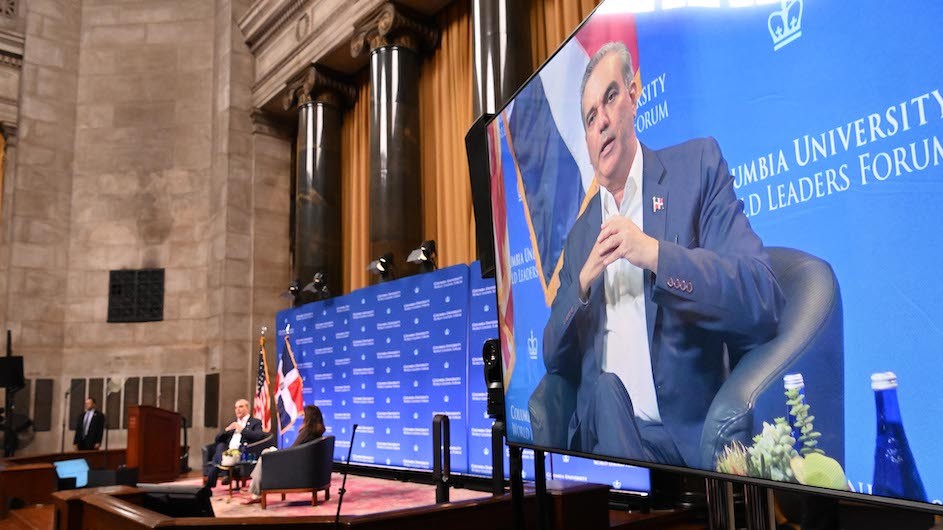 President Luis Abinader Corona of the Dominican Republic
"You can have economic growth in a country but you'll never have social growth if institutions are not strong and if there is not a struggle against corruption, if corruption is not under control, and if impunity is left to reign unhindered."
Listen to the full speech and discussion, September 18, 2023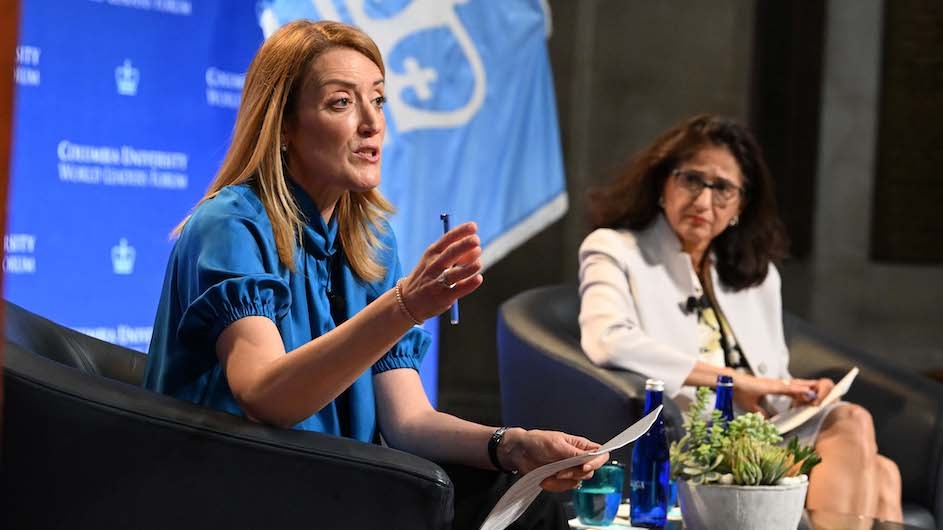 President Roberta Metsola of the European Parliament
"Leadership is about people and youth more than it's about institutions. ... The geopolitical realities that we now face mean that we are being called upon to plot a path to a future that is more uncertain than it was a few years ago."
Listen to the full speech and discussion, September 18, 2023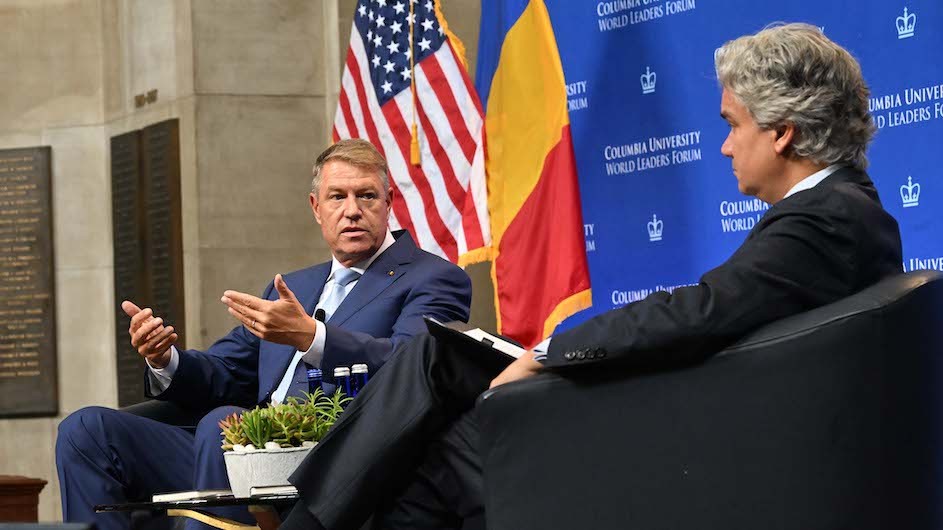 President Klaus Werner Iohannis of Romania
"By launching its invasion of Ukraine, Russia has directly and violently contested the global order created after the end of the Cold War. ... For the security of all of us, Ukraine must win. ... There is no peace without fully guaranting and restoring Ukraine's full independence, territorial integrity, and sovereignty."
Listen to the full speech and discussion, September 21, 2023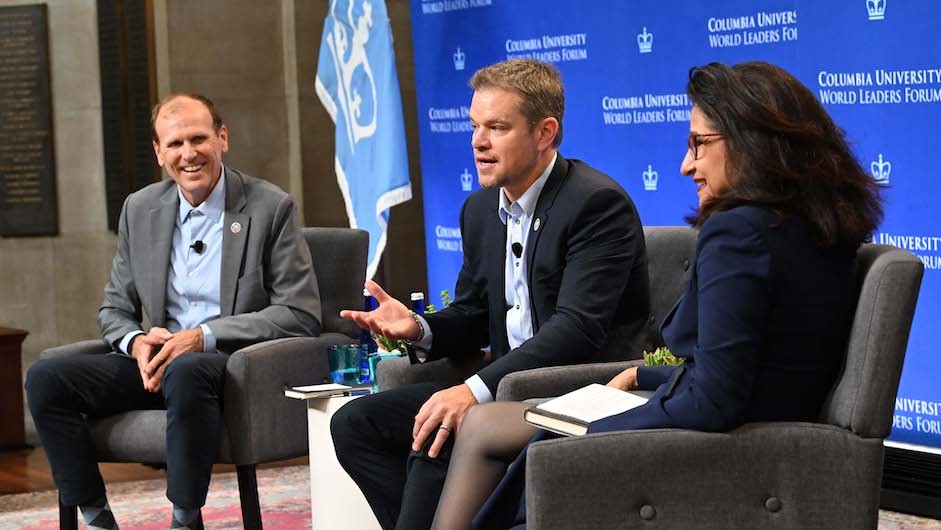 Social Innovation: Sourcing Capital for Global Challenges
"Water underpins everything. ... The poorest people were paying for water ... Paying with their health and time in standing at a communal tap. ... What if we could front a loan … to get them a water connection. … It was a big thought leap for microfinance institutions at the time. … This was an income enhancing loan."
—Matt Damon, co-founder of Water.org and WaterEquity
"In most cases people who live in water poverty aren't necessarily a charity problem to be solved as much as they are a market to be served."
—Gary White, co-founder of Water.org and WaterEquity
Listen to the full discussion, September 21, 2023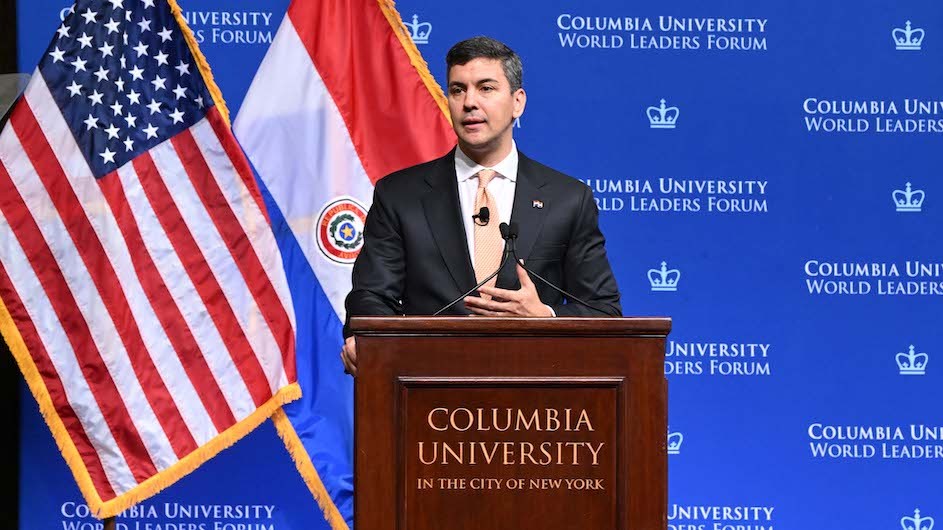 President Santiago Peña Palacios of the Republic of Paraguay
"Dream big. You need to dream big. ... We have great human capital everywhere. Every country has a huge amount of people who have good will and they have determination. But they decide to stay in the sidelines. ... The world doesn't change when you stay in the sidelines."
Listen to the full speech and discussion, September 22, 2023