Recipes That Are Helping Columbians Cope During the COVID Crisis
Here are six comforting recipes that members of the Columbia community have been turning to during the pandemic. 
By
Caroline Harting and Kelly Moffitt
January 15, 2021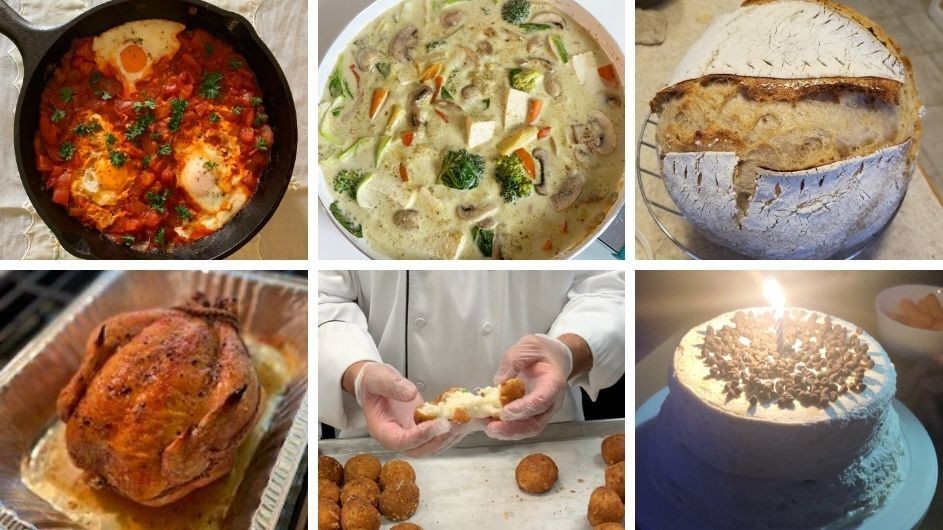 Many of us have found solace in our kitchens during the COVID health crisis. Columbia News reached out to our community to find what recipes have gotten them through this last year.
We received so many wonderful recipes that we will be publishing more of them. So, stay tuned for the next installment.
Have a recipe that you'd like to share with the Columbia community? Send it to us here!
---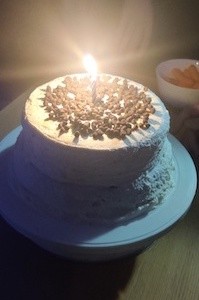 Dhruti's Eggless Chocolate Cake
How could we get through the pandemic without chocolate cake? Columbia student, Dhruti Kuvar, sent Columbia News one of her favorite recipes for it.
"I love baking. It's just so calming. It gives me immense joy when people taste my recipes and they just crave for more.... ❤️ I think everybody should bake..." 
Check out Dhruti's recipe here.
@dhruti.kuvar, Instagram
---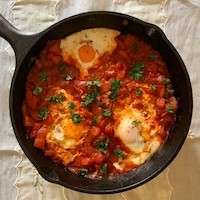 Hamidah's Simple Shakshouka
Sometimes food reminds us of home. For Columbia graduate student, Hamidah Alatas, her mother's shakshouka connects her to family back in Jakarta.
"This week marks my third week in New York City and the longest time I have been away from my hometown. I left my hometown in Jakarta, Indonesia, at the end of 2020 to finally pursue my life-long dream to go to Columbia for my graduate degree. The day I left my home, I insisted that my mother make me her famous shakshouka, knowing that I will miss it the most. I know the shakshouka won't taste the same if I make it compared to mom's but it will be the best medicine for my homesickness."
Learn how to make shakshouka here.
@hamidahamidah, Instagram
---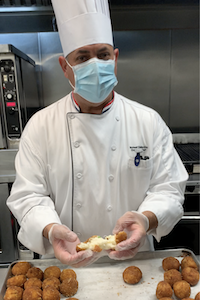 Chef Mike's Sicilian Rice Balls
Columbia Dining's very own Chef Mike submitted an old family recipe. We are thrilled to be able to cook one of his recipes at home, but we're looking forward to the day we can all have his food back on campus.
"This is my favorite recipe because it was my grandparents' recipe and it brings back memories of the family visiting them in Brooklyn and my grandmother making rice balls for Sunday dinner. They were simple times but the best times."
Find out how to make Chef Mike's Sicilian rice balls here.
@columbiadining, Instagram
---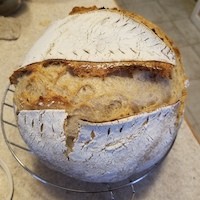 Jennifer's Sourdough
Have you been wanting to make sourdough bread, but haven't known where to start? Well, we have a great recipe for you from Columbia student and dedicated bread maker, Jennifer Zhang. This recipe is not for the faint of heart.
"I got into baking sourdough after watching a couple videos on it. I have since become addicted to bread baking. As of January 9, I have made: 43 sourdough loaves, 13 baguettes, seven bread bowls, eight hamburger buns, and eight brioche loaves."
Check out Jennifer's sourdough recipe here.
@breavolution, Instagram
---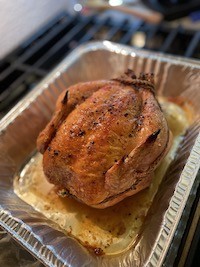 Reyes's Simple and Perfect Roast Chicken
(Adapted from a recipe on Epicurious.)
Columbia faculty member, Reyes Llopis-García, shared a recipe that helped relieve some of her homesickness for Spain.
"For the first time in the 12 years I have lived in New York and worked at Columbia, I was not able to go to Spain for Christmas, which is a time of togetherness and intimate, wonderful family time for me... and for my first Christmas as a newlywed, no less! So a good friend of mine shared this recipe with me to cook on Christmas Eve and guaranteed it would help with any nostalgia and homesickness I could feel. AND IT DID! My husband made mashed potatoes in the Instant Pot and we had the most "comfort food" Christmas Eve dinner in Brooklyn ever! We sat down with our dinner on the couch and watched a Christmas-y movie while we enjoyed our chicken. And you know what? I didn't feel as homesick as I thought I would. :)"
 
Learn how to make this comforting dish here.
@rllopis_CU, Twitter
---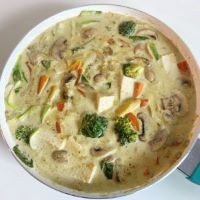 Dharini's Thai Green Curry
Columbia alumna, Dharini Srinivasan, found that between the quarantine and school work this past spring, life became overwhelming. To help manage her time, she made large batches of this family curry recipe.
"This dish is a family favorite! I learned how to make it from my mom who cooks the most delicious Thai curries! I remember the initial months of quarantine when I had to study for finals, submit assignments and finish up my Master's Thesis for Columbia—just so much to do! I'd make a big batch of green curry for the week in order to save time but I'd never get bored of eating it! It's one of those timeless 'warm feeling' dishes. ❤️"
Learn how to make Dharini's curry here.
@dharz.srini, Instagram
---
**DISCLAIMER: We at Columbia News hope you enjoy the recipes featured here. But please be advised that the recipes have not been formally tested by us or for us, and we do not provide any assurances nor accept any responsibility or liability with regard to their originality, quality, nutritional value, or safety.**