Sarah Cole and Fredrick Harris Appointed Deans in Faculty of Arts and Sciences
Sarah Cole and Fredrick Harris were appointed divisional deans in the Faculty of Arts and Sciences. Harris, professor of political science, is the new dean of social science, effective July 1. Cole, professor and chair of the Department of English and Comparative Literature, will become dean of humanities next January 1.
As divisional deans, they join Peter B. de Menocal, Thomas Alva Edison/Con Edison Professor of Earth and Environmental Sciences, who was appointed dean of science last fall.
Working with the executive committee of the Faculty of Arts and Sciences and other academic deans, divisional deans oversee academic departments, research centers, institutes and other major units in their divisions. Their responsibilities include budgeting in conjunction with department chairs, faculty searches and hiring, and compliance with equal opportunity and conflict-of-interest policies.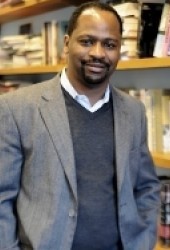 Harris, who came to Columbia in 2007, is director of the Center on African American Politics and Society. He has written several books, including Price of the Ticket: Barack Obama and Rise and Decline of Black Politics, which won the 2013 Hurston/Wright Award for nonfiction, and he co-edited Beyond Discrimination: Racial Inequality in a Post-Racist Era, published in 2013. In 2012, he received a Lenfest Distinguished Faculty Award. Harris earned his Ph.D. at Northwestern and is a non-resident senior fellow at the Brookings Institution. As dean, he succeeds sociology professor Alondra Nelson.
His new role as dean is an "opportunity to be part of a leadership team advancing social science research and teaching at one of the world's leading universities," said Harris, who added that "the social sciences are needed more than ever to understand the social, political, economic, cultural and historical forces that shape our times."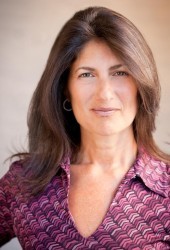 Cole specializes in British literature of the 19th and 20th centuries with an emphasis on the modernist period. She joined Columbia in 1999, with a Ph.D. from University of California, Berkeley. She is the author of At the Violet Hour: Modernism and Violence in England and Ireland and Modernism, Male Friendship, and the First World War. In 2014, she was awarded a Guggenheim Fellowship for a book project about H.G. Wells. Cole will remain chair of the English department through the fall semester. As dean she will succeed Sharon Marcus, the Orlando Harriman Professor of English and Comparative Literature.
"I believe very strongly in the importance of the humanities both inside and outside the academy," said Cole. "This will be a chance to showcase the wonderful, innovative work going on in the 13 humanities departments at Columbia, along with our many centers and institutes, and help connect what they do with the larger community, in New York City and well beyond."
Divisional deans are appointed by the executive committee of the Faculty of Arts and Sciences, consisting of David Madigan, executive vice president and Dean of the Faculty of Arts and Sciences; James J. Valentini, Dean of Columbia College, and Carlos J. Alonso, Dean of the Graduate School of Arts and Science, and report directly to Madigan. The divisional dean structure was established in 2011.