An Advocate for Asian American Health
Tracy Võ wants to raise awareness of health issues that disproportionately affect Asian American and Pacific Islander communities.
May 12, 2020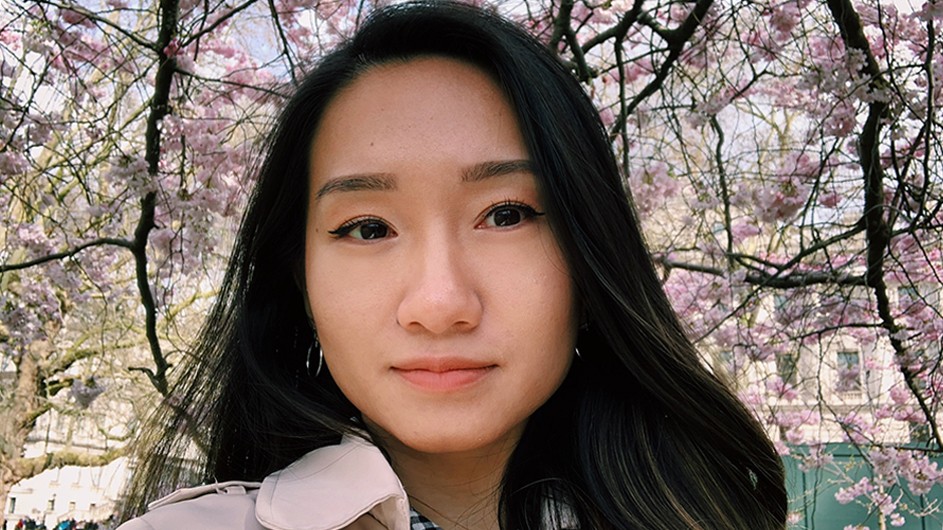 When it came to a topic for her master's thesis, Tracy Võ chose to explore the nail salon industry's low-wage workers, the majority of whom are Asian immigrant women toiling in environments that pose a danger to their health.
Not only was it an important public health issue, for Võ, it was also personal.
"My mother and grandmother have been working for many years in nail salons," Võ said. "I remember them coming home every night, hands chafed and red. I once asked my mother why she didn't wear gloves, and she told me 'the customers don't like it,' which made me sad."
Võ, who graduates from Columbia Mailman School of Public Health this month with a master's in sociomedical sciences, is the daughter of Vietnamese immigrants who came to the United States in the early 1990s and raised four children in Davenport, Iowa. The adults in her family all worked in factories—textiles, plastics and meatpacking—before the women switched over to nail salons.
"My parents never completed high school and, like many immigrants, were focused on their children working hard in school," said Võ, who earned her BS from the University of Iowa in biology and anthropology. "It was all they knew, but it was difficult because they couldn't exactly help us."
Partly because of the challenges her family had to overcome, Võ found herself in college drawn to advocating for people who lacked opportunities or were marginalized. During the summer before her junior year, she interned at an NGO in the Republic of The Gambia that advocated for women's and girls' rights, working on campaigns to end the practice of female genital mutilation.
She came home committed to a career in public health. But the experience also made her realize, "I didn't want to work globally, when there are public health issues at home," Võ said.
Before applying to graduate schools, Võ spent a year on her undergraduate campus working at the county health department. She was attracted to Mailman because of its unique program in sociomedical sciences, which offered her the opportunity to conduct research that could make an impact on public health policy and within communities.
At Columbia, Võ has enjoyed being part of a diverse community that has broadened her horizons, while allowing her to develop a strong sense of cultural identity. One of the most valuable experiences has been her involvement with Mailman's peer mentor program Resilience, Inclusion, Solidarity and Empowerment (R.I.S.E.), which pairs first generation, first-year masters students with second-year student mentors of similar backgrounds to cultivate a sense of belonging. She was also a board member for Advocates for Asian American Health, a student group that aims to raise awareness of Asian American health issues and disparities and bring discussions on difficult cultural topics out in the open.
Despite perceptions of high household incomes and educational attainment, health inequities among people of Asian descent persist. For example, Asian Americans have the lowest cancer screening rates of all other racial and ethnic groups and are the only U.S. ethnic population in which cancer is the leading cause of death, according to the National Institutes of Health. And during her research on salons, Võ found Asian immigrant nail technicians are disproportionately likely to lack health care coverage, despite daily toxic exposures on the job.
These are the people Võ wants to help through community engagement and health programs. She hopes to find a position with an organization that works to empower vulnerable people, particularly Asian and Pacific Islanders, who face xenophobia and racism now because of COVID-19 and need support more than ever.
She realizes it won't be easy to find her way in the precarious world of a pandemic. But at the same time, Võ said, there never has been a more critical time for professionals to enter the public health field.
"If I've learned anything from my time at Columbia and Mailman, it is that first generation students are resilient, a trait that will help us navigate the future," she said. "I may not find what I'm looking for right away, but there's a huge necessity for public health out there and those needs are going to have to be met."