Taking Action to Fight Racism
After the loss of a friend, a nursing student helps start a mask sewing circle to promote equity and access for underserved populations.  
August 06, 2020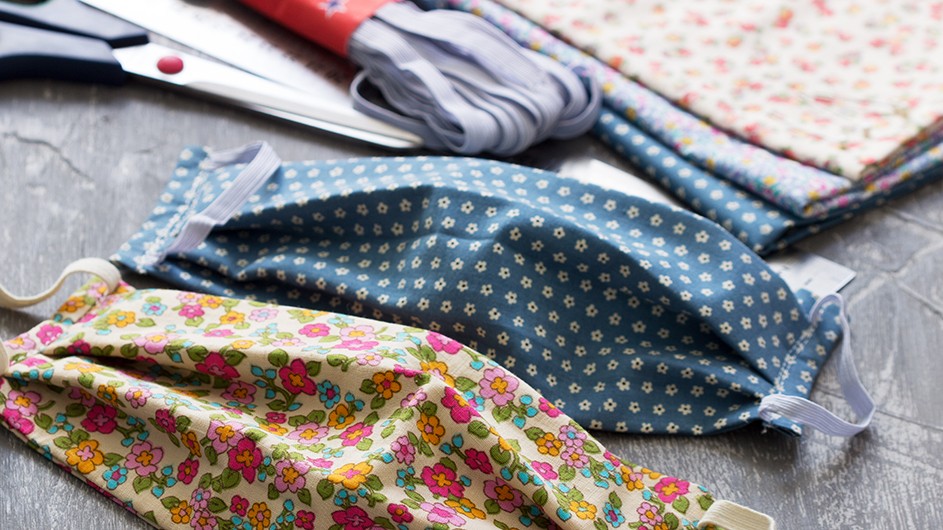 The COVID-19 pandemic barreled in, shrouded in shock, grief and outrage. I saw so much anguish in the hospital, experienced so much heartache in my own family, and it felt as though we were communally trying to bail out a sinking ship. 
When everything felt at its darkest, I lost a close friend to the virus. She was a Black jazz singer, she was immunocompromised, and the way she contracted COVID and was treated at a local hospital made me wonder: If she'd been white, able-bodied and affluent, might she still be alive?
My friend had stayed at home, relied on loved ones for groceries and care, and discussed her fears about not surviving this pandemic despite taking precautions just weeks before she became sick.
None of us live in a vacuum, and if we do not take the extra steps to protect each other, it is impossible for any one person to protect themselves. The reality began to sink in that I would never get to see her again, that I would never get to say goodbye. The lackadaisical response of the country I live in to safeguard its most vulnerable populations was a clear sign that if we do not work toward the change we are seeking it will never come.
I began to feel anger seeing individuals without protective masks but quickly recognized that reproaching individuals who had inadequate information and PPE would only contribute to the  health crisis. I realized how important it was to help our systems focus on equity and access, and jumped at the opportunity to join the COVID-19 Columbia Student Services Corps, beginning a hand-sewn PPE project called Mask Check.
The Mask Check team is a collaboration between the student wellness group, the community connections group and the PPE taskforce. Our mission was to get as much protection to the populations we saw being ignored and unsupported, including to those in local shelters and jails.
We hosted sewing circles to both create community and so that individuals throughout the Columbia community could contribute regardless of sewing proficiency. We began donating to family shelters and to families impacted by incarceration, received generous mask donations, brought in new community allies and spread positives messages about protection rather than stigmatizing messages about apathy.
With the murder of George Floyd, Breonna Taylor and the national outcry over the loss of countless other Black lives at the hands of the police, we realized that it was essential for out team to add a new focus. Deeply rooted health inequities have also put Black Americans at a higher risk for contracting COVID. 
As our nation begins to face our roots of racism, it is essential to protect the individuals protesting on the frontlines. We have been busy equipping these change agents with masks, and introducing donors and volunteers to those leading the movement that will reshape our nation.
My hope for our country is that we do not lose this energy. We must commit to protecting our most vulnerable citizens, learn from our mistakes, continue to stand up and speak out against racism and support our new generation of leaders.
---
Shayna Feuer is pursuing her master's degree at Columbia School of Nursing.