2016 Honorary Degree Recipients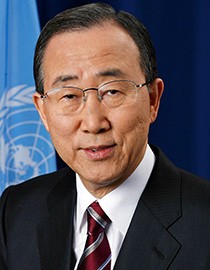 Ban Ki-moon
Doctor of Laws
The eighth Secretary-General of the United Nations, Ban Ki-moon has sought to give voice to the world's most vulnerable people and mobilize world leaders to address global challenges ranging from climate change, poverty, and inequality to violent extremism and violations of human rights. He has also undertaken major efforts to strengthen UN peace operations, promote women's empowerment and reform the UN itself. Mr. Ban was born in the Republic of Korea and educated at Seoul National University and the Kennedy School of Government at Harvard University. At the time of his election, he was his country's minister of foreign affairs and trade.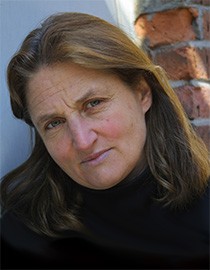 Susan Meiselas
Doctor of Humane Letters
A photographer known for her documentation of carnival strippers in New England, the Sandinista revolution in Nicaragua, human rights abuses in Latin America, and the history of the Kurdish people, Susan Meiselas has dedicated her life to covering and understanding the world. In addition to co-directing two films, Living at Risk and Pictures from a Revolution, she has showcased her work in one-woman exhibitions in Paris, Madrid, Amsterdam, London, Los Angeles, Chicago and New York. In 1992 she was named a MacArthur Fellow and most recently was awarded a Guggenheim Fellowship.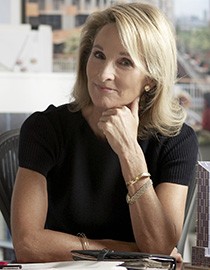 Amanda M. Burden
Doctor of Laws
A distinguished urban planner who served as New York City planning commissioner from 2002-2013, Amanda Burden spearheaded the largest planning effort in the city since 1961. As commissioner, she emphasized community consensus-building to improve the city's streetscape, reclaim the waterfront, and create dynamic public spaces including the East River Esplanade and the High Line. Burden holds a Master of Science degree in Urban Planning from Columbia University and is currently principal of urban planning at Bloomberg Associates.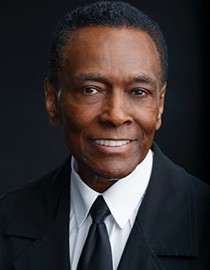 Arthur Mitchell
Doctor of Humane Letters
A pioneer, an icon, and a self-described "political activist through dance," Arthur Mitchell has been a seminal figure in the dance world for more than half a century. After becoming the first African American principal dancer of The New York City Ballet, he co-founded The Dance Theatre of Harlem to provide young people in the Harlem community the opportunity to transform their lives through exposure to the arts. As a dancer, educator, choreographer, and artistic director, he has carved out a place for African American dancers in classical ballet and changed the face of dance in America. In 2015, he donated his archives to Columbia University.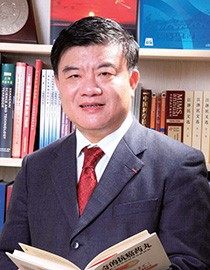 Zhu Chen
Doctor of Science
A leading scientist in leukemia translational studies, Zhu Chen has made critical contributions to the development of a paradigm-shifting therapy for acute promyelocytic leukemia, turning this fatal disease into one that is clinically curable. As China's minister of health from 2007 to 2013, he oversaw the development of a stronger health system for 1.3 billion people by expanding medical insurance coverage and increasing funding to cope with unprecedented public health challenges. He is the vice chair of the Standing Committee of the National People's Congress of China and a member of the Chinese Academy of Sciences, among many other prominent positions.
Robert Owen Paxton
Doctor of Letters
An expert on Vichy France during the German occupation of the country during World War II, Robert Paxton has helped shape modern understanding of the active collaboration of Marshal Philippe Pétain's regime. He is the Mellon Professor Emeritus of Social Sciences at Columbia University and has published widely on occupied France, including Vichy France, The Anatomy of Fascism and Vichy France and the Jews. The French government made him an officier of the Ordre national du Mérite and a commandeur of the Ordre des Arts et des Lettres. In 2009, he was awarded the French Légion d'Honneur.
Robert Darnton
Doctor of Letters
A cultural historian and academic librarian, Robert Darnton is Carl H. Pforzheimer University Professor and director of the University Library at Harvard University. He is best known for his works The Business of Enlightenment: A Publishing History of the Encyclopédie, The Great Cat Massacre and Other Episodes in French Cultural History, Berlin Journal, 1989-1990, and The Forbidden Best-Sellers of Pre-Revolutionary France. His honors include a MacArthur Fellowship, a National Book Critics Circle Award, and a National Humanities Medal.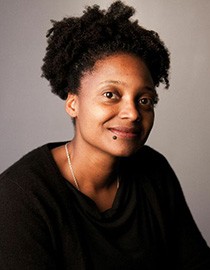 Tracy K. Smith
University Medal for Excellence
Tracy K. Smith is one of the most celebrated American poets writing today. She is the author of the critically acclaimed memoir Ordinary Light, a finalist for the 2015 National Book Award in Nonfiction as well as three award-winning books of poetry: The Body's Question, winner of the 2002 Cave Canem Poetry Prize; Duende, winner of the 2006 James Laughlin Award; and Life on Mars, which won the 2012 Pulitzer Prize for Poetry. A graduate of Columbia University's School of the Arts, she is currently the director of Princeton University's creative writing program.