5 Questions on the Supreme Court's Texas Abortion Decision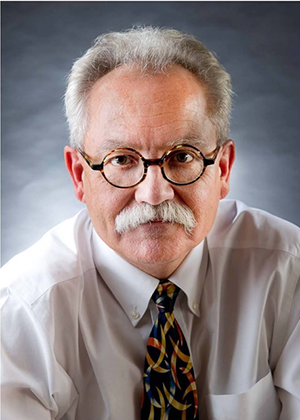 The U.S. Supreme Court ruling Monday that a Texas law's strict requirements on abortion providers violates the Constitution is already having nationwide repercussions. On Tuesday the Court rejected efforts from Mississippi and Wisconsin to reinstate similar laws. Restrictions in other states also face court challenges.
The decision found the Texas law's requirements, that abortion clinics meet the standards of ambulatory surgical centers and abortion providers have admitting privileges at a nearby hospital, create an "undue burden" on access to abortion. More than half the 41 clinics in Texas have closed since the law was passed in 2013, forcing women to travel hundreds of miles for a legal abortion.
John Santelli, professor and chair of the Heilbrunn Department of Population and Family Health at Columbia's Mailman School of Public Health, says he was "quite happily surprised" by the decision, calling it "a great victory for women, for reproductive health, and for American medicine." Here he discusses what it means.
Q. What is the biggest impact of this decision for women?
A. It helps to preserve a woman's right to choose, to control her own body. Multiple conservative states, including Texas, have erected a variety of laws designed to impede women's right to abortion by regulating abortion providers; these are known as TRAP laws (Targeted Regulation of Abortion Providers). TRAP laws masquerade as protecting women's health but they are really about subversion of the public health regulatory process to prevent abortion.
Q. Is there any basis in medical science for the kind of restrictions in the Texas law?
A. No. That is why the restrictions were opposed by mainstream medical societies such as the American College of Obstetrics and Gynecology. Abortion—when legal—is very safe for women. Complications are rare and readily treated. The Texas regulatory requirements were primarily designed to drive abortion providers out of business. The Supreme Court understood that—after listening to doctors and others who understood abortion care. Justice Breyer in his majority opinion stated this very well. The Texas restrictions \"vastly increase the obstacles confronting women seeking abortions in Texas without providing any benefit to women's health.\"
Q. What does this Supreme Court decision mean for the medical profession?
A. This is a victory for American medicine over manipulation by politicians. Mainstream medicine has opposed the Texas law and other TRAP laws. Regulation of medical providers should serve public health purposes and protect the health of patients. Lower courts were reluctant to address the medical regulatory issues involved. The Supreme Court was not; it understood that the abortion clinic regulations were not supported by medical or public health goals.
Q. What will be the immediate impact in Texas? Can the clinics that were closed reopen?
A. Certainly the immediate threat to the currently open clinics is ended. Hopefully, the clinics that have been closed will be able to reopen. But it is complicated and expensive to open—or reopen—a health clinic.
Q. What does this ruling mean for access to abortion nationwide?
A. This decision removes an important set of obstacles to abortion access in all 50 states. The Supreme Court has now reaffirmed the 1992 decision in Planned Parenthood of Southeastern Pa. v. Casey that states may not create an undue burden on women seeking an abortion. The Guttmacher Institute, a research and policy organization for sexual and reproductive rights, says 24 states have laws or policies that regulate abortion providers and go beyond what is necessary to ensure patients' safety. Many of these laws will now be considered unconstitutional.