Anthropology Students' Podcast Is a Response to Protests and the Pandemic
Zora Neale Hurston is the inspiration for Zora's Daughters, created by Alyssa James and Brendane Tynes to confront race, politics, and popular culture.
October 12, 2020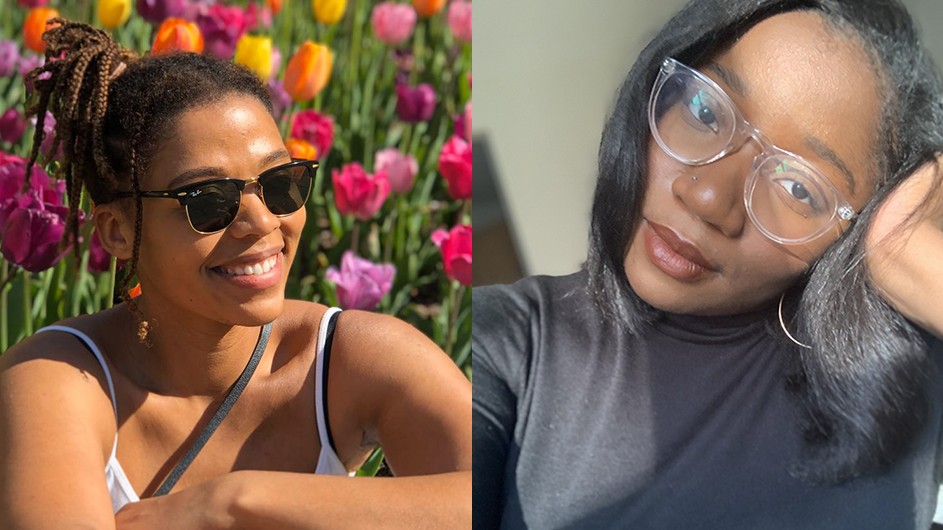 The upheavals of 2020 have produced a remarkable range of responses, many of them created by a new generation of activists empowered by what they have witnessed.
One such response is Zora's Daughters, a new biweekly podcast focusing on society and culture that launched this summer on all major platforms. It is the brainchild of Alyssa James and Brendane Tynes, PhD students in the Anthropology department, who bring a critical anthropological lens to race, politics, and popular culture. Each episode consists of three segments—What's the Word?, What We're Reading, and What in the World?!—that dig deep into crucial social issues.
James and Tynes recently discussed Zora's Daughters with Columbia News, along with the importance of Zora Neale Hurston and other Black women ethnographers, and which podcasts they recommend.
Q. How did you come up with the idea for this podcast?
AJ. At the height of the pandemic in New York City and the Black Lives Matter protests around the world, I was reading about Zora Neale Hurston's life and thinking about the way her work as an anthropologist has been undermined, her short time as a graduate student in the anthropology department at Columbia erased from her life's narrative. As a Black woman in anthropology, I started to see her as my forebear, myself a "daughter" of Zora. So the podcast started with a name and a vague concept that carried on and expanded her legacy—centering our communities and communicating knowledge in relatable ways. Being able to produce public scholarship is important to me, so I pitched it to Brendane in a short text:  "We should start an anthro podcast. Call it Daughters of Zora!"
BT. I was excited to do something new! Alyssa and I were already friends, and we have good conversations about important topics. We also find it important to center Black feminist theory and education. I feel like I am constantly learning from her, so we thought it would be a good idea for us to model thoughtful engagement and do a little teaching on the podcast. I never imagined that it would be so well-received! But I am so grateful for the meaning Zora's Daughters has brought to my life, especially during the uprising and pandemic.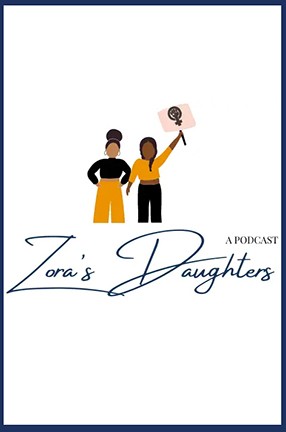 Q. What specifically about Hurston has influenced you?
AJ. Hurston had this really magnificent way of blending genres; she was anthropological and literary, but she also wrote poetry, drama, and made documentary films. She never let herself be or do just one thing. And the more I've read about her life, the more I've come to realize she was unapologetically herself. She wrote, "Sometimes, I feel discriminated against, but it does not make me angry. It merely astonishes me. How can anyone deny themselves the pleasure of my company? It's beyond me." I love that energy!
BT. I also love the way Hurston blurred genres and did every kind of ethnography imaginable. As a Gemini, I like to believe that I can multitask, and Hurston provides a great example of what that looks like for Black women anthropologists. Her work made Black people studying ourselves possible. She wrote with such familiarity and clarity about the Black condition, and I think that she wanted to shine a light on the Black condition without problematizing it in the way that her male contemporaries did. You do not find the demonized Black mother in Hurston's ethnographies; you find a rich, complex view of Black life. 
B. Which other Black women ethnographers were also formative?
BT. Johnnetta B. Cole, Irma McCLaurin, Patricia Hill Collins, Faye V. Harrison, Gloria Wekker, Leith Mullings, Joyce Ladner, and Dana-Ain Davis. I could go on, but I'll cap the list there. 
AJ. Unfortunately, much of my formation as an anthropologist has overlooked Black women ethnographers, but Katherine Dunham and Faye V. Harrison and their work in the Caribbean have been significant to me.
Q. In the podcast, how do you empower listeners to develop the language and tools to start conversations and spark change?
BT. We make certain theoretical concepts approachable for a variety of people. I think what has been a blessing to witness has been the number of family and friends who do not have the level of education we have writing us to say they engage with the podcast. Those who do not have a college degree can listen to us, connect with the texts, learn something new, or reflect on their own experiences. That is my dream. 
AJ. Totally. I would say language is the tool we use to make that happen. As Black women, we wanted our communities to be able to enter into conversations that are often had about us without us. So we teach theoretical concepts—no prerequisites needed—by breaking them down without infantilizing our listeners or losing nuance. At the same time, we acknowledge and promote that our inclusion in these conversations is not the goal. The goal of Black feminist praxis is creating a new world in which no one is left out.
A. How have the pandemic and the protests contributed to the podcast beyond being the catalyst?
AJ. More white people were starting to read and have conversations about race, the intersections of racial justice and public health, and all of the other little bombs being dropped on the world in 2020—and people were starting to see that the effects were always worse for Black people. But we didn't want to create a podcast to serve them; instead, Zora's Daughters is a space to affirm that Black people are the blueprint, that we are theorizing everyday, regardless of whether we have an institutional stamp or not. 
BT. I would add that the uprising and the pandemic provided an urgent environment. There is no better time than now to engage with Black feminist literature, to understand the myriad ways that oppression is manifested in this world, and to see how Black women are impacted. To paraphrase the Combahee River Collective, no one is free until Black women are free. The current conditions show us what's always been true: Black people are among the most affected in this pandemic and in the fight against oppression, and Black trans and cis women remain at the forefront of the movement to change the world. Our podcast is a contribution to the movement for Black liberation. 
Q. Are there any podcasts that you admire and found helpful when you were creating Zora's Daughters?
AJ. Code Switch on NPR and The New York Times' Still Processing were major, of course. Small Doses with Amanda Seales and the Canada-based Bad + Bitchy podcast were also in my mind. 
BT. I have a confession: I only listened to a couple of podcasts regularly before starting ours. Both of them, The Wine Down and The Read, are popular culture podcasts with Black queer creators. Both demonstrate the kind of authenticity I wanted to bring to Zora's Daughters. They allow the listener to laugh and think about certain aspects of Black queer life that you definitely wouldn't learn in any other way.
AJ. Besides what I mention above, I like Le Tchip, which is a Black diaspora podcast by three French thirty-somethings; the critical theory podcast Always Already is helpful; I'm nosy, so I like Esther Perel's Where Should We Begin?; and the Blk + In Grad School podcast continues to encourage me in my graduate school journey.