ACLU'S Jameel Jaffer to Direct Knight First Amendment Institute at Columbia University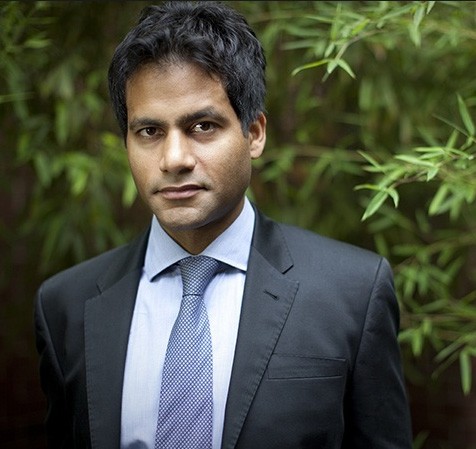 Columbia University President Lee C. Bollinger today announced his appointment of Jameel Jaffer, deputy legal director at the ACLU, as founding director of the Knight First Amendment Institute at Columbia University. Last month, Columbia and the John S. and James L. Knight Foundation announced the creation of the new institute which will work—through litigation, research and public advocacy—to preserve and expand the freedoms of expression and the press in the digital age.
"We're at a moment in our history when freedom of expression, access to information and high quality journalism have never been more important, yet are facing unprecedented challenges," said Bollinger, a noted First Amendment legal scholar. "No one understands that better than Jameel Jaffer. Throughout his accomplished career, Jameel has proven himself to be among the First Amendment's most effective defenders and we could hardly have a more ideal founding director of the Knight Institute at Columbia."
Since he joined the staff of the ACLU in 2002, Jaffer has litigated some of the most significant post-9/11 cases relating to national security and civil liberties, among them: constitutional challenges to gag orders imposed under the USA Patriot Act, surveillance conducted by the National Security Agency, the viewpoint-based denial of visas to foreign scholars, and the sealing of judicial opinions issued by the Foreign Intelligence Surveillance Court. He has argued cases at all levels of the federal court system, including in the U.S. Supreme Court, and has testified before Congress about a variety of topics relating to national security and civil liberties. Jaffer is also one of the nation's leading Freedom of Information Act attorneys, having litigated landmark cases that resulted in the publication of crucial documents about the U.S. government's counter-terrorism policies.
"The digital age has brought us a wealth of new ways to communicate, but digital technology is also vulnerable to surveillance and control. At the same time, news organizations have fewer resources to fight for access to government records and defend free expression," said Alberto Ibargüen, president of Knight Foundation. "Jameel Jaffer's integrity, intellect and collaborative nature make him the right leader for a new organization. His experience at the intersection of law and technology make him the forward-looking legal strategist the Institute needs to select—and win—precedent-setting battles."
The Knight First Amendment Institute will address a range of significant and emerging First Amendment issues on which Jaffer has direct expertise, including electronic surveillance by government; privacy rights on digital platforms; the overall freedom of internet platforms, and the rights and responsibilities of the corporate actors who own those platforms; public access to government records, including judicial records; secrecy obligations imposed on technology companies; and the prosecution of government whistleblowers.
In his role as director of the ACLU's Center for Democracy, Jaffer created the ACLU's project on speech, privacy, and technology; oversaw a major expansion of the ACLU's work on issues relating to civil liberties in the digital age; and was instrumental in the ACLU's decision to take on the representation of whistleblower Edward Snowden. He also directed the ACLU's litigation relating to the NSA surveillance programs that Snowden disclosed.
"Columbia and Knight Foundation have made an extraordinary commitment to protecting and expanding freedom of expression and of the press in a constantly changing digital environment," said Jaffer. "I am excited about this opportunity to build an organization dedicated to a mission that's so essential in a free society."
A graduate of Harvard Law School, where he was an Editor of the Law Review, Jaffer served as a law clerk to Hon. Amalya L. Kearse on the U.S. Court of Appeals for the Second Circuit, and then to Rt. Hon. Beverley McLachlin, Chief Justice of Canada. His writing has been published in The New York Times, The Los Angeles Times, The Guardian, and other publications. His new book, The Drone Memos, will be published by The New Press in November.
Created as an independent 501(c)(3), the Institute will be affiliated with Columbia, benefitting from the respected scholarship and expertise at Columbia's law school and journalism school as well as other relevant academic expertise in fields such as data science and cyber-security. It will pursue court cases that offer an opportunity to define First Amendment law in the digital age, with a goal of achieving significant victories, and priority given to cases with digital components. Through its research, fellowships, publications, lectures and other events, the institute will seek to help the legal community, including the nation's network of legal clinics, understand and apply the principles underlying the First Amendment to new technology.
Knight Foundation and Columbia will contribute $5 million each in operating funds and $25 million each in endowment funds to the Institute.