Two Must-See Art Exhibitions on Campus
Everyday Algerian life and the 1919 death of a black teenager in Chicago are the focal points of shows at the Wallach Art Gallery and the Arthur Ross Architecture Gallery.
November 06, 2019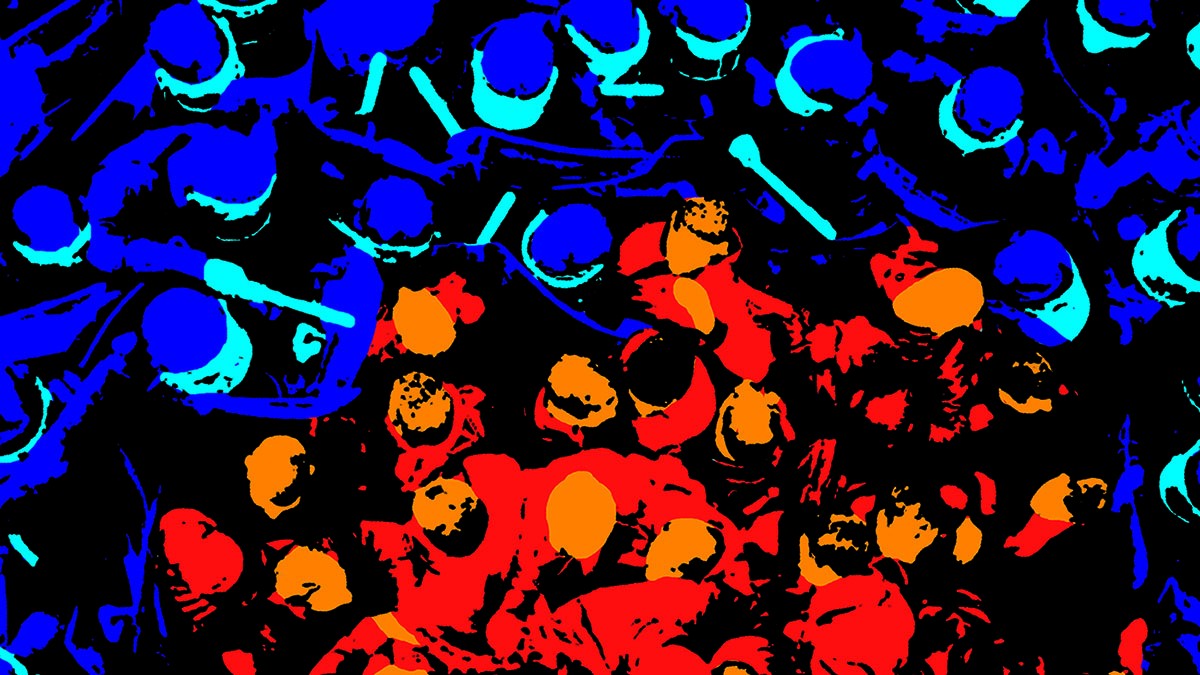 We're now in the midst of New York's busy fall cultural season, brimming with art shows, but before you head off to the city's museums and galleries, don't miss these two exhibitions on campus:
Examining Everyday Algerian Life
Waiting for Omar Gatlato: Contemporary Art from Algeria and Its Diaspora, on view at the Wallach Art Gallery in the Lenfest Center for the Arts until March 15, 2020, examines everyday Algerian life through film, paintings, photography and sculpture. The exhibition borrows its title from a 1979 publication on early Algerian film, edited by Wassyla Tamzali, which references Samuel Beckett's play Waiting for Godot, and Merzak Allouache's 1976 cult classic film Omar Gatlato. Both source works are portraits of anti-heroes trying to make sense of their daily lives.
The 25 artists whose work is included in the exhibition explore the historical contradictions of the country's decolonization process. For example, Fethi Sahraoui's 2019 photography book Triangle of Views and its "Escaping the Heatwave" essay contain images of children ingeniously finding ways to cool themselves off in abandoned water towers, irrigation channels and streams of agricultural runoff in a country with roughly a thousand miles of Mediterranean coastline, which is inaccessible for many of those living just 40 miles inland.
"Waiting for Omar Gatlato responds to the visual and imaginative obscurity that blankets Algeria," said exhibition curator Natasha Marie Llorens, a Ph.D. candidate in Columbia's Department of Art History and Archaeology. "The reasons for Algeria's lack of artistic representation at the international level are complex: 130 years of settler colonialism by the French engendered both a robust literary and artistic legacy in France's own image. As a result of an unrelenting yet ambivalent struggle for self-determination at every level of the sociocultural sphere, no digestible, unified narrative has emerged for the West to understand Algeria."
Racial Violence Across the U.S.
1919: Black Water, on view at the Arthur Ross Architecture Gallery in Buell Hall through December 14, is a solo exhibition of new paintings, drawings and sculpture by New York-based artist Torkwase Dyson, which responds to the 100th anniversary of the "Red Summer" of 1919, a period of heightened racial violence across the United States. Dyson's point of entry is the tragic death of a black teenager that summer who was swimming in the segregated waters of Chicago's South Side beaches.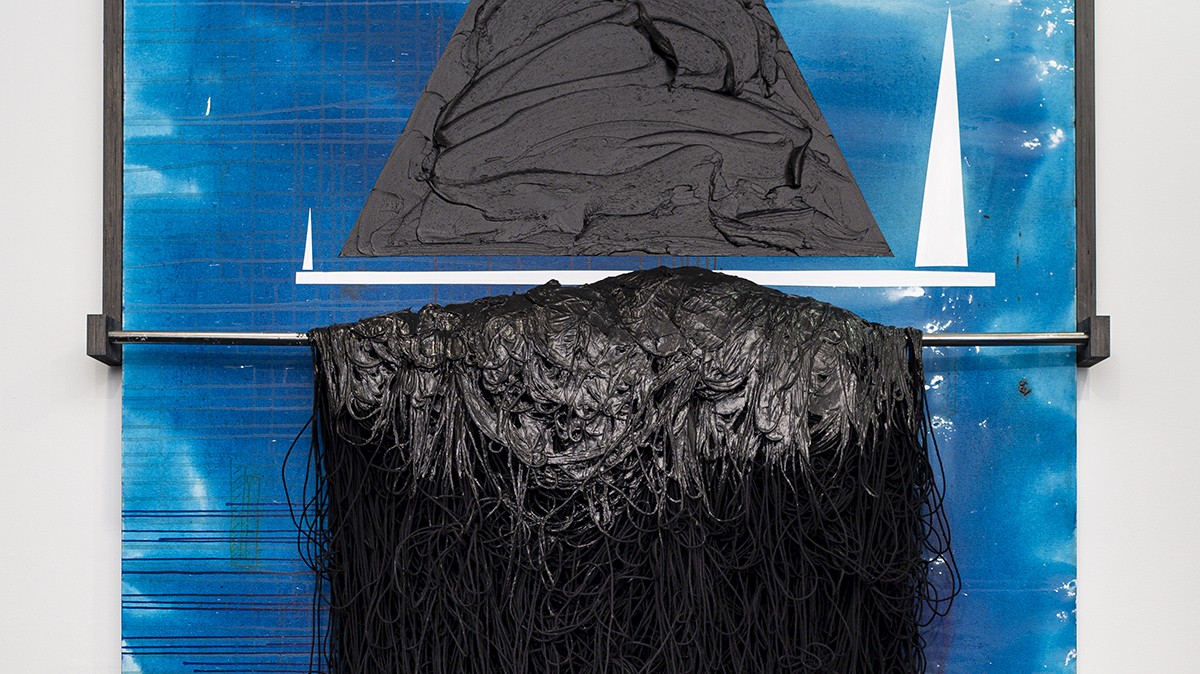 Through this historical framework, she examines the relationship between race, climate migration and the architectural imagination. The exhibition advances Dyson's research on the ways that water, now and in the past, operates as a contested geography, and how climate change disproportionately affects people of color globally. 1919: Black Water is organized by the Graduate School of Architecture, Planning and Preservation, and curated by Irene Sunwoo, the school's director of exhibitions and curator of the Arthur Ross Architecture Gallery.