Ask Alma's Owl: Broadway Lions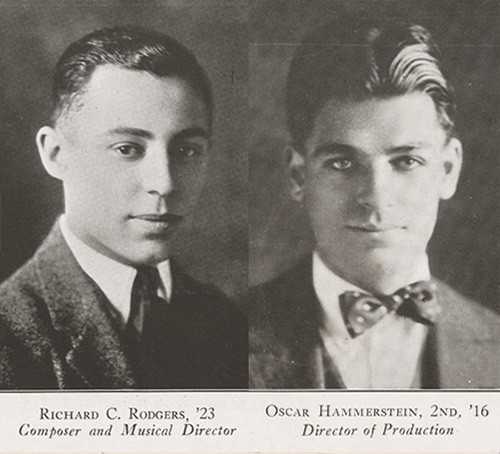 Dear Alma,
How did the team of Richard Rodgers (CC 1923, HON '54) and Oscar Hammerstein II (CC 1916, Law 1916-17) meet?
—Musical Theater Maven
Dear Musical Theater Maven,
The theater world has Columbia to thank for the achievements of Rodgers and Hammerstein, who met at the College's Varsity Show, an original musical that skewers and satirizes life at Columbia each spring. Hammerstein's first contribution was as an actor and writer in the 1915 production of On Your Way, in which he played a poet. After the following year's show, he met the kid brother of a fraternity mate, 16-year-old Rodgers.
"In later years, there would be lighthearted disagreements over whether young Dick Rodgers was wearing short pants or long" at the time, writes Todd S. Purdum in his recent biography of the two, Something Wonderful: Rodgers and Hammerstein's Broadway Revolution. That very afternoon, Rodgers "resolved to go to Columbia and write Varsity Shows himself," Purdum adds. And, in his freshman year, he did. Rodgers and Hammerstein had much in common.
Both came from upper middle class Jewish Harlem, just a few blocks east of Morningside Heights, attended Columbia and joined the same fraternity. In later years, they each soured on working in Hollywood and faced depression. They both loved New York City, but neither liked Manhattan nightlife. And, remarkably, they both married women named Dorothy, who were each interior decorators. They also liked to spend time working solo, often from homes miles apart, as Purdum writes, "the pair rarely worked in the same room and were formal in their relationship."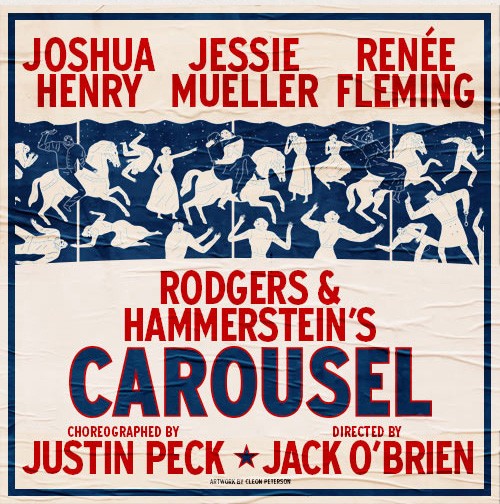 And while they made theater history together, they were each also a part of other legendary creative duos. In 1919, Rodgers met Lorenz Hart (CC'18), who, Purdum writes, dazzled Rodgers with his "talk, which was animated, opinionated and seemingly endless." The two would collaborate for two decades on a string of iconic musicals, starting with Pal Joey, a 1940 hit. At that time, Hammerstein was known for his work with Jerome Kern on several musicals, including the 1927 classic, Show Boat.
But as impressive as their achievements were with others, what Rodgers and Hammerstein did together is extraordinary. Unlike previous composer/lyricists, they owned their productions, founded a music publishing house, began a producing company that had auditions to find up-and-coming talent, created cast albums and sold merchandise.
Their incredible run of classic shows, which include Oklahoma (1943), Carousel (1945), South Pacific (1949), The King and I (1951) and The Sound of Music (1959), reshaped American musical theater by synthesizing music, dance and dramatic performance into a cohesive whole. In the 17 years that they worked together before Hammerstein's death in 1960, their work garnered 34 Tony awards, 15 Oscars, and pairs of Emmys, Grammys and Pulitzers.
It was in awarding them the 1956 Alexander Hamilton Award that fellow Columbian, Pulitzer Prize-winner, Herman Wouk, described the experience of early and mid-century Columbia as having an incomparable "doubled magic" of intellectual life on campus and the city's vibrant culture. For decades to come, Rodgers and Hammerstein were a big part of creating that magic a few subway stops down Broadway.