Ask Alma's Owl: Patroness of the Arts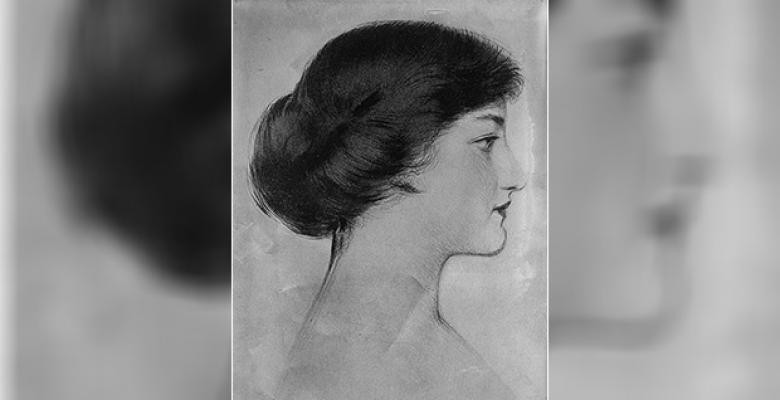 Dear Alma,
Who is the Miller of Columbia's Miller Theatre?
—Drama Aficionado
Dear Drama Aficionado,
Miller Theatre is named for Kathryn Bache Miller, a New York City philanthropist whose father, Jules Bache, was a German immigrant who arrived in the U.S. in the 1880s and became a wealthy investment banker and art patron.
Kitty Bache inherited her father's fortune upon his death in 1944, and went on to give millions to local charities in New York City before she died in 1979. She was primarily known as a socialite and hostess, with homes in London, Palm Beach, Mallorca and New York's Park Avenue that were staffed by 30 servants.
In 1927 Bache married Gilbert Miller, a noted theater producer, and they hobnobbed with the Duke and Duchess of Windsor, various Astors and Vanderbilts, luminaries such as Cole Porter, George Gershwin and even the elusive Greta Garbo. Her 1979 New York Timesobituary noted that the couple, "once owned five airplanes, thought nothing of flying [from London] to Budapest for dinner and then returning to their own airfield." Each year, after summering in Mallorca, a Spanish island in the Mediterranean, she headed to Paris to buy a new wardrobe.
Her husband, who died in 1969, produced 88 plays and musicals during his career, including six plays starring Helen Hayes and Audrey Hepburn's 1951 Broadway debut in Gigi. He won the Tony Award for best play in 1950 for T.S. Eliot's The Cocktail Party and a special Tony for lifetime achievement in 1965.
In 1988, after receiving a $3 million gift from the Kathryn and Gilbert Miller Fund for a renovation, what had been the Emerson McMillin Academic Theatre in Dodge Hall was rededicated and renamed the Kathryn Bache Miller Theatre.
Built in 1924, the theater had long featured landmark productions, including works by composers Aaron Copeland and Charles Ives, and choreographer Martha Graham. The likes of statesman and soldier George C. Marshall and civil rights leader Dr. Martin Luther King Jr. gave talks from its stage.
The 688-seat Miller Theatre is now celebrating its 30th anniversary as a leading performing arts venue. Its 2018-19 season will include a world premiere by composer Nico Muhly; a new composition for harpsichord by Columbia music professor George Lewis; composer portraits featuring Wang Lu (GSAS'12), Kate Soper (GSAS'11) and Tyshawn Sorey (GSAS'17), a MacArthur Fellow.
"For 30 years, Miller Theatre has been a nexus of creativity and experimentation," said Melissa Smey, director of the theater and Columbia's Arts Initiative. "As we celebrate this milestone anniversary, we honor the vibrant history of the arts at Columbia University and embrace our commitment to the bold, adventurous work that has made Miller Theatre a vital contributor to the creative community."
The season opened Sept. 26 with the New York premiere of a new chamber opera, Proving Up, that was jointly commissioned with the Washington National Opera and Opera Omaha. Smey said, "Collaboration is at the heart of what we do."