The Challenge of Making Electronic Music Equipment More Accessible
The Computer Music Center's Seth Cluett teams up with Hewlett-Packard to achieve that goal.
January 31, 2022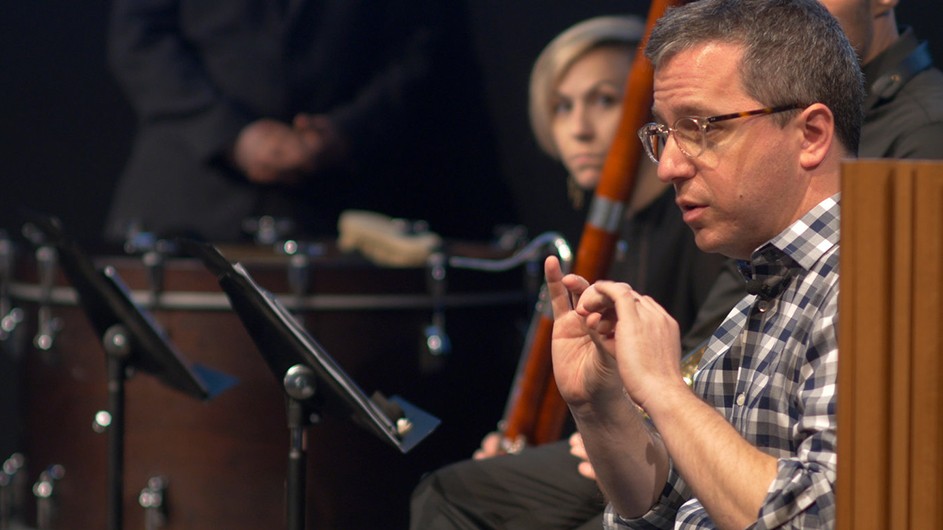 As a first-generation college student, Seth Cluett, assistant director of Columbia's Computer Music Center and a lecturer in the music department, knows what it's like to enter a space and feel as if he doesn't belong. Because of that, Cluett has always been interested in finding ways to make the possibilities of electronic music less intimidating to students. "They come into the Computer Music Center for the first time, and they see our huge historical analog synthesizers, but they have never touched a piece of hardware."
Cluett, a 2021-22 Lenfest Distinguished Faculty Award winner and an artist-in-residence at Nokia Bell Labs, recently teamed up with Hewlett-Packard to work on a project aimed at lowering the barriers for students to work with electronic music equipment. He discussed the project with Columbia News, along with his research and what he's teaching this semester.
Q. How did the Hewlett-Packard collaboration come about?
A. I have been working closely for a long time with Suzanne Thorpe, the current Mellon postdoctoral teaching fellow in the music department, on a number of grants to support accessible and inclusive technical studio design. As a leading facility in our field, and the oldest electronic and computer music research facility in the United States, the Computer Music Center is trying to develop methods to reduce the gatekeeping, imposter syndrome, and fear people feel in spaces built for high-end technology research.
We were awarded a grant through the Provost's Teaching and Learning Emerging Technology grant program, and Parixit Davé, CUIT's emerging technologies director, introduced us to the research leads at HP working on immersive technology. HP got excited about our goal of increasing opportunities and access for underrepresented groups in technology education, and we've been working closely with them ever since. 
Q. How does this HP project fit into your broader research?
A. My creative work as a composer and a visual artist uses immersive technologies to address issues around urban green space and climate change. In the music department, I have focused my funded research on the same immersive technologies used in my creative practice, but have centered my efforts on issues of accessibility and inclusivity in technology pedagogy. 
Q. Is the CMC operating on a hybrid schedule now?
A. The CMC is in-person with a persistent hybrid option. At the start of the pandemic, Arts and Sciences Dean Amy Hungerford tasked me with the role of digital pedagogy mentor for all of Arts and Sciences, so I used the CMC to test out novel systems to make remote and hybrid learning easier and more engaging for faculty and students. The CMC now has a robust system for teaching hybrid and fully remote courses.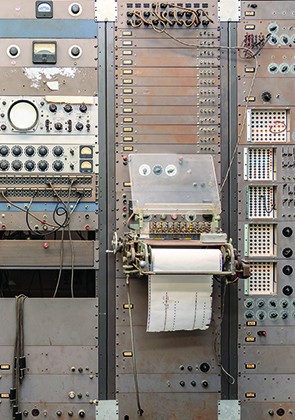 Q. What are you teaching this semester?
A. I am teaching two courses:
One is a joint undergrad-graduate course, Building Sound, which covers basic electronic circuit design, embedded computing, and digital fabrication through creative projects. This course is run in parallel with a Barnard computer science class, Creative Embedded Systems, taught by Mark Santolucito, which is part of a Data Science Institute data collaboratory project focused on inclusive data capture and display for community empowerment.
The other is a graduate seminar, Sound: Advanced Topics, focused on creative applications of computing and electronics in music composition.