Releasing His Inner Teenager
Professor Jeremy Dauber's new book, geared to young adults, blends fantasy and science fiction.
October 09, 2019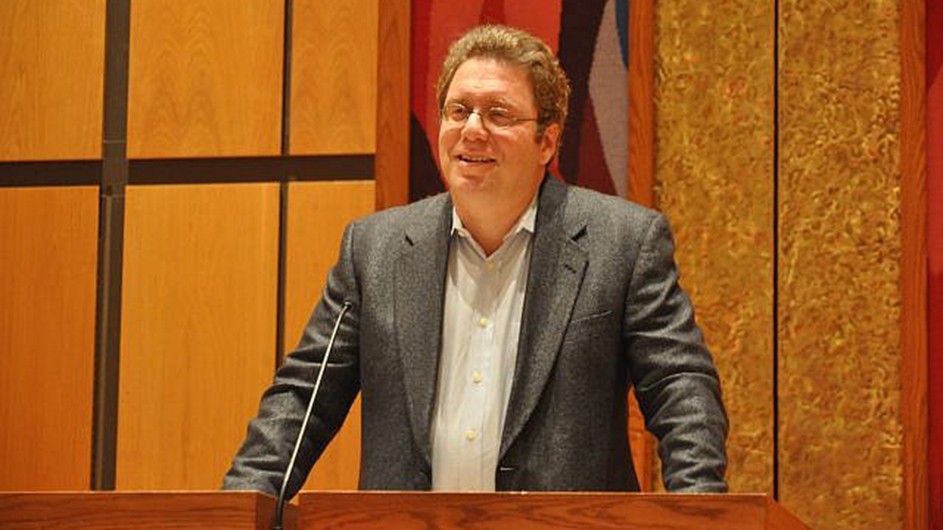 Bailey is your average suburban teenager—he runs track, gets decent grades, has an unrequited crush. But why is there a high-tech suit of armor in a secret basement under his house? Did it belong to his long-missing father, and can Bailey use it to find him?
In a departure from his typical scholarly output, Jeremy Dauber, the Atran Professor of Yiddish Language, Literature and Culture, answers these and other questions in Mayhem and Madness: Chronicles of a Teenaged Supervillain, his first children's book.
Columbia News caught up with Dauber recently to chat about his latest work, what he read as a child and whom he would invite to a dinner party.
Q. Is Mayhem and Madness your first work of fiction?
A. It's the first one that's been published. There's some stuff in the digital trunk, and at least a good portion of it will (mercifully for all concerned) remain there. 
Q. Who were your favorite authors when you were a child?
A. I grew up on a steady diet of science fiction, fantasy and horror—my parents didn't censor my reading material, for which I'm very grateful. Depending on the time period, some regular go-tos included Madeleine L'Engle, Stephen King, J.R.R. Tolkien, Harlan Ellison, Neil Gaiman and Isaac Bashevis Singer.  
Q. What is the biggest difference between writing for children and writing for adults?
A. The thing I found the most challenging was the vocabulary, especially because I was writing in a teenager's voice—the novel is in the first person. So words that sometimes seemed to be the perfect fit for the sentence, words that I might use regularly, were changed to seem less dissonant.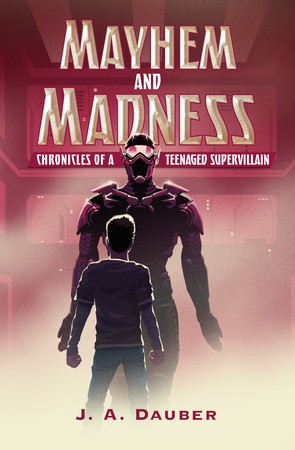 Q. Is it more engaging to write this sort of book than a previous one of yours such as The Worlds of Sholem Aleichem: The Remarkable Life and Afterlife of the Man Who Created Tevye?
A. I think it uses different muscles, and it's nice to exercise those as well. Like any kind of cross-training (to push the metaphor), it helps with other aspects of your work. I don't think you have to be a fiction writer to be an excellent literary critic or scholar, but I've found that thinking about the kinds of decisions I've made along the way in writing fiction helps me consider analogous questions in the novels and short stories I study and teach. 
Q. What are you working on now?
A. A first draft of a history of American comic books and graphic novels is with my editor at W.W. Norton, and I'm hard at work on both a history of Yiddish literature and a Jewish biography of Mel Brooks.
Q. You're organizing a dinner party. Which three scholars or academics, dead or alive, do you invite?
A. The first guest would have to be Tolkien, Oxford's Merton Professor of English Language and Literature. Then Gregory Benford, the noted science fiction writer and the University of California at Irvine's Professor Emeritus of Physics and Astronomy. There have always been rumors that Elena Ferrante is actually an Italian professor; if whoever it was accepted the invitation, we'd find out for sure!