Contemporary European Cinema's Vision of Hope and Acceptance
Professor Claudia Breger's new book shows how many films now being made in Europe provide alternative views of refugees, immigrants and other marginalized communities.
March 30, 2020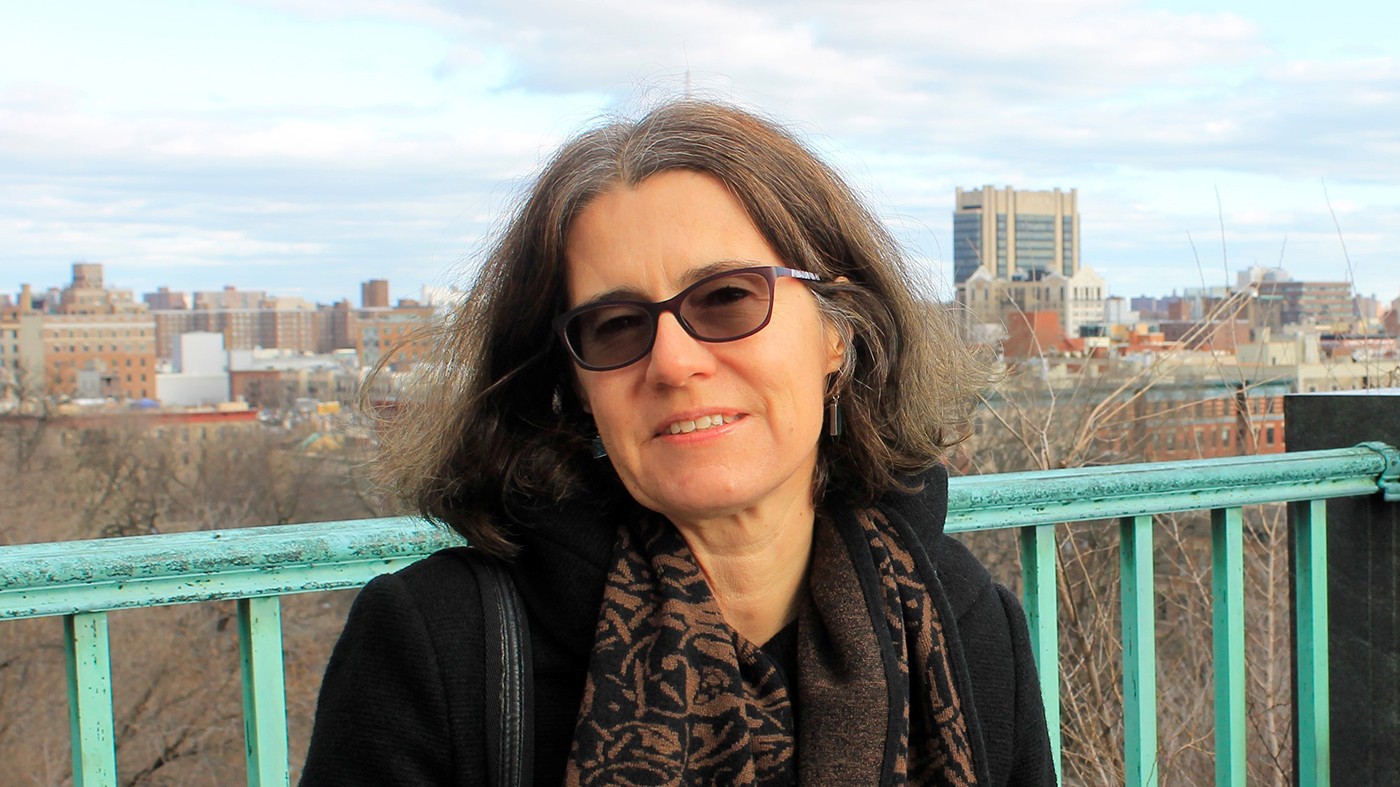 The 21st century has witnessed a resurgence of economic inequality, racial exclusion and political hatred, causing questions of collective identity and belonging to assume urgency. In her new book, Making Worlds: Affect and Collectivity in Contemporary European Cinema, Professor Claudia Breger argues that many films now being made in Europe are challenging these trends by offering alternative views of refugees, immigrants and other marginalized communities.
Columbia News asked Breger about her book, as well as her recommendations for the best films to view in this time of quarantine, the last great book she read and what's next on her reading list.
Q. How did you come up with the idea for this book?
It was at the intersection of several inspirations. Foremost, the films I discuss in the book: I remember vividly how impressed I was upon first viewing each of them. In several cases, I was further surprised by the unexpected responses of my students when I initially taught the films. So I set out to make sense of these experiences in an academic environment in which everyone was talking about affect and the "affective turn" in scholarship. But I was very dissatisfied with the dominant approaches to studying affect, which I thought were too simple. Cognitive scholars were all about measuring distinct, definite emotions with brain scans, whereas others in the Deleuzian tradition would celebrate the revolutionary potential of joy and sympathy as something we supposedly can't specify at all. My first working title for the book was Mixed Feelings. Finally, the resurgence of unabashed nationalism and hateful racism across Europe, the U.S. and other parts of the world made me focus on how to rethink collectivity—precisely, collective identity and action.
Q. How have current European films provided new, alternative ways to imagine collectivity?
A. Starting from that "mixed feelings" idea, I argue that contemporary European cinema offers artistic engagements that (directly or indirectly) tackle hate, fear and aggression in the public sphere by unfolding intricate configurations of layered, often diverging affects in equally intricate scenarios. In other words, it's not only about positive, empathy-inducing images, although empathy does play a role in many of the works I discuss, and I am not out to dismiss its political significance. But my wager is that cinema―and, by extension, contemporary arts and humanities―can do more by engaging us in worlds that are complicated, unsettling and sometimes irritating or haunting. The films I highlight (mostly artsy films, although more narrative than radically experimental) variously assemble feelings of hatred and violence with generosity and conviviality. For example, they aim to make sense of people's attachments to violent collectives, they unfold ethical conflicts, or imagine transcultural connection, resistance and solidarity explicitly in the face of persisting legacies of hate and inequality. I use Jacques Rancière's words in saying these films shuffle and reconfigure "the sensible"—they encourage us to see, hear, feel and think again about present, past and future forms of affective belonging.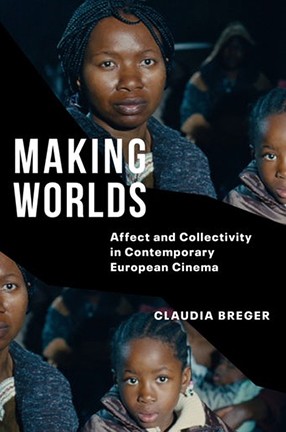 Q. What are some recent European films that promote openness and acceptance of the other?
A. In the book, I discuss Gianfranco Rosi's poetic documentary Fire at Sea (2016), which takes place on the Mediterranean island of Lampedusa during the so-called refugee crisis. My view is that the film not only calls for compassion across national borders and continents (although it does—and forcefully so). More intricately, the film also pursues both the stark divisions between different worlds (Europeans vs. immigrants) created by political realities and the subterranean connections that bind these worlds together—the shared exposure to economic precarity, war and the forces of nature.
A different example is Aki Kaurismäki's The Other Side of Hope (2016), the second film in the Finnish auteur's unfinished refugee trilogy, which creatively remixes the forces of genre (fairy tale, comedy, musical) to envision solidarity against all odds. The film imaginatively defies the harsh realities of hate and exclusion and asks us to entertain the possibility that regular people (in Kaurismäki's movies, that means characteristically quirky, grumpy, drunk and poor) might come together to change the world.
Another example is Valeska Grisebach's Western (2017), which reverses the genre template of the Western to look at quasi-colonial relations in contemporary Eastern Europe, where German construction workers set out to "develop" the Bulgarian countryside with heavy machinery, European Union financing and racist attitudes. Western—which is fictional, but was filmed with lay actors, including actual construction workers—does this without pronouncing quick judgment. So the film really unsettles any notion we might have of who the other even is, without condoning the workers' racism.
Q. In this time of quarantine, can you suggest some European films that would be good to watch?
A. All of the above. Any other film by Kaurismäki as well, for his extraordinary ability to preserve a sense of humor in a desolate situation. If you are up for facing the affects of the moment in a more serious fashion, maybe something by the Dardenne brothers, who specialize in dramatizing ethical concerns around questions of solidarity. Their Two Days, One Night (2014) follows a woman who has two days to convince her fellow employees to vote against her getting laid off, sacrificing the bonuses that the management offers for their complicity. Benjamin Heisenberg's Sleeper (2005) is a slightly older film that hauntingly dramatizes fear, envy and racialized suspicion in the War on Terror context. Alejandro G. Iñárritu's Biutiful (2010), which is set in Barcelona, might be too sad right now, but—as I discuss in the book—it also makes very powerful connections between our lives and those of the others around us against a backdrop of illness and instability.
Q. What is the last great book you read?
A. I have to highlight my colleague Saidiya Hartman's Wayward Lives, Beautiful Experiments, on the dreams and desires, resilience and—however circumscribed—agency of poor black women in New York and Philadelphia in the later 19th and early 20th centuries. Also, Lauren Berlant's and Kathleen Stewart's The Hundreds presents a beautiful engagement of the contemporary moment at the intersection of theory and poetry. About European film more specifically, Maria Stehle's and Beverly Weber's Precarious Intimacies: The Politics of Touch in Contemporary Western European Cinema resonates with my own book in archive and spirit.
A. What is on your night table now?
Q. Ocean Vuong's On Earth We're Briefly Gorgeous, as well as Saša Stanišić's Herkunft (in German), a complex meditation on questions of background and belonging set against migration and war in the former Yugoslavia in the 1990s. Also, Angelika Bammer's Born After: Reckoning with the German Past, which I am reading for a book award committee I am on. The book resonates personally as a study about the affective consequences of nationalist and fascist closures, specifically in the German context, from the angle of my mother's generation.
Q. What are you working on now?
A. Several shorter pieces still on my desk follow up on specific concerns of the book. For example, I am writing a book chapter for an anthology on contemporary feminist European cinema in which I discuss Margarete von Trotta's (2012) film on Hannah Arendt, which foregrounds the Eichmann controversy. Another short piece deals with questions of archive, mediality and migration via a fascinating website put together by Deniz Utlu in collaboration with major German literary institutions. Finally, I have started to think about planning a conference (based on my fall 2019 graduate seminar), which we can hopefully host in the fall, on Aesthetics and Politics Today. The idea is to engage a longer critical tradition theorizing, on the one hand, if or how art can act politically, and, on the other hand, how to read art politically without shortchanging its aesthetic qualities, and to connect this longer tradition to the urgent questions we face in this moment of crisis and looming fascism.   
Q. You're hosting a dinner party. Which three scholars or academics, dead or alive, would you invite?
A. Definitively Hannah Arendt. Her reputation suggests she would be a vibrant guest! Of those around today and relevant to my book, maybe Lauren Berlant. And then, I might just have to add Michel Foucault, in longstanding admiration.