Colm Tóibín Returns With His 10th Novel
Blending research and imagination, "The Magician" traces the life of the writer Thomas Mann.
September 07, 2021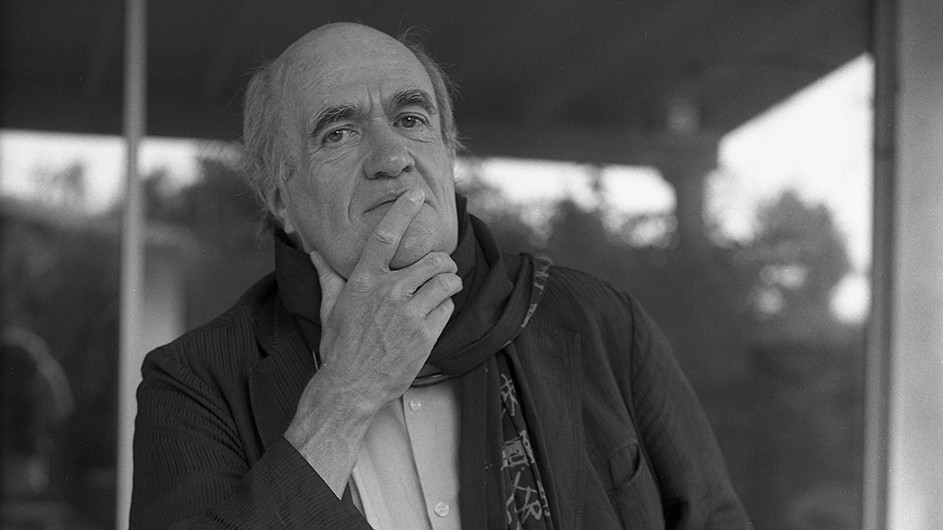 The Magician, a new novel by Professor Colm Tóibín, is a portrait of the writer Thomas Mann and his family, as well as the times in which he lived: Germany at the turn of the 20th century, the first world war, the rise of Hitler, World War II, the Cold War, and Mann's exile, first to Switzerland, then France, and, eventually, America. The Magician explores the complexity of Mann's life, from his private desires recorded in his diaries to his public persona as a successful novelist who won the Nobel Prize in Literature.
Tóibín recently discussed his book with Columbia News, along with the link between reading and writing, which Irish writers he's thinking about now, and why American poetry would be the topic of choice at his next dinner party.
Q. How did you come up with the idea for your new novel?
A. I have been reading Thomas Mann since I was in my late teens, but knew nothing about his life until his diaries appeared and then a number of biographies. I became interested in the distance between the image and the inner self.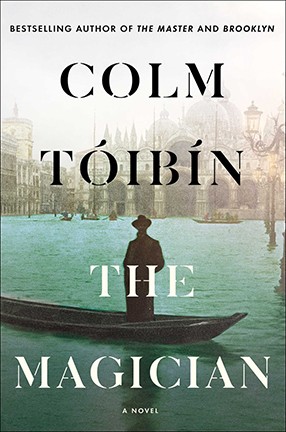 Q. What was it like to write fiction about a nonfiction character? Did you give your imagination free rein, or did you feel constrained by reality and the biographical details of Mann's life?
A. You have to stick to the facts. And once you have done that, you can imagine scenes, moments, private thoughts, and this imagining is nourished by what you know, by what you might call reality.
Q. How does the intersection of teaching and writing affect you? 
A. I don't write much when I am teaching. I tend to concentrate on the task in hand. 
Q. How important to the craft of writing is reading?
A. Writing is reading. Each sentence is a response to the previous one. Also, the more you read other people's books, the more you come to live in language and that immersion is good.
Q. Do you focus on one particular kind of writing, or can you easily switch genres?
A. I do what I have to do, so I can stop a novel having finished a chapter and write a long book review or a script or even a short story.   
Q. How does living and working in New York (at least part-time) influence your writing?
A. Not much. I live inside my head or in two rooms. It doesn't matter much where the rooms are. I like the area around Columbia. It is like a sleepy village. I like not going below 96th Street unless I have to. But it doesn't have any influence on my work. 
Q. What are you working on now?
A. A new novel, some stories, a few book reviews, an introduction to a book, a television script.
Q. Are you teaching this semester? If so, what classes?
A. I'm not teaching again until spring, and then a seminar on Ulysses and a seminar on Henry James. 
Q. Any reading recommendations?
A. There are two marvelous Irish novels coming out in the U.S. soon: One is Hugo Hamilton's The Pages, which is narrated by a single book, a novel by Joseph Roth, that has had a very adventurous life. It is an ingenious book, totally absorbing and satisfying.
The other is a much shorter book by Claire Keegan, who has not published anything for a good while. This book is called Small Things Like These and is as good as her short novel Foster and that is high praise. If you have not read her, please do so now.
Q. You're hosting a dinner party. Which three academics or scholars, dead or alive, would you invite, and why?
A. No problem with this. I would have Marjorie Perloff, Helen Vendler, and Yvor Winters, and I would ask them to talk about American poetry. I would ask them because they all have strong views, and I find each of them convincing even if they don't agree with one another much.
---
Check out Books to learn more about publications by Columbia professors.