This Columbia Alumnus Is Making Waves as the Founder of the First LGBTQ+ Organization in Iraq
Amir Ashour (GSAS'18) founded IraQueer, Iraq's first national LGBTQ+ group in 2014. Here's what he's up to today.
June 09, 2021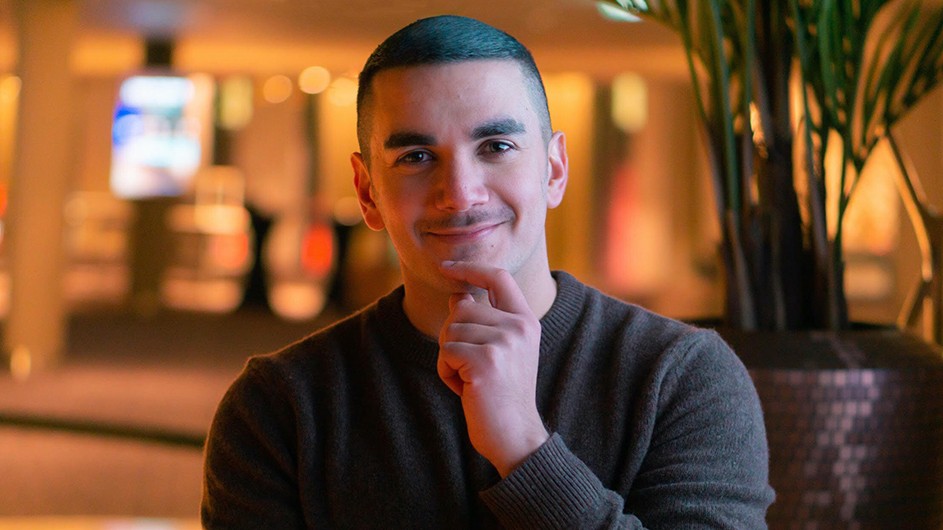 By the time he came to Columbia to study for his master's degree in Human Rights, Amir Ashour (GSAS'18) had already founded IraQueer, Iraq's first national LGBTQ+ organization. Ashour, a gay Iraqi himself who is currently living in Sweden before starting his law studies at Harvard, launched the organization in 2014 to "lead our own movement and own our future."
"IraQueer started as an online platform aiming at simply sharing information about and for queer Iraqis, but within months, it turned into a registered human rights organization,"  Ashour said. "What started with one person is now an internationally recognized organization that is often quoted by governments like the Netherlands, U.S., France, UK, and others."
This Pride Month, Columbia News is highlighting LGBTQ+ Columbians who are making waves at home and around the world. Learn a little more about Ashour and his work with IraQueer below and don't forget to check out our list of ways you can celebrate Pride at Columbia this year. 
Tell us about your experience with growing up and coming out in Iraq. 
Growing up in Iraq was difficult for me. Being gay in a society that doesn't even recognize the existence of queer people made it difficult for me to even try and understand who I am. It was not until I was in high school and started researching more about queer people that I started to know what me being attracted to male classmates meant! 
Quickly after, I started volunteering and working for organizations, some of which supported LGBTQ+ people. Those opportunities became the main focus of my life. I came out to my mother and two sisters about seven years ago, luckily, they were all supportive and continue to be my biggest advocates. 
A week after I came out to them, I came out to the world in an interview with the Huffington Post. Since then, I lost touch with every single member of my extended family and many of my high school and college friends. I won't pretend that it didn't hurt my feelings and had no impact on me, however, I am happier today living my life the way that works for me. I am also grateful to have people whom I consider to be my chosen family, whether it's my partner and dog, my friends, some of whom I met at Columbia, or the mentors and colleagues that I've worked with and learned from for the past 12 years. 
What are some common misconceptions about how gender and sexuality are viewed in Iraq?
Sadly, the misconception about LGBTQ+ people in Iraq and the MENA Region in general is that we all reject our identities and struggle with who we are. While this is certainly true for a large group of people, there are a lot of amazing queer people in Iraq who are powerful examples for others around them. Most of them are not public about who they are for security reasons, but still do a lot of amazing work. That being said, I do not want to minimize the harsh reality we all lived in growing up there. Too many LGBTQ+ Iraqis face threats, physical and verbal abuse, and even death simply for being born.
What are the most important areas of work that IraQueer is trying to make headway with currently?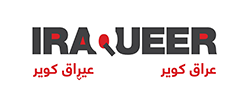 IraQueer generally focuses on three main aspects. One of those is advocating for the human rights of LGBTQ+ Iraqis through engaging with governments, the UN, and other stakeholders. We had a major milestone in February of 2020 when the Iraqi government recognized the right to life for all its citizens regardless of their sexual orientation for the first time in its history. The practices inside Iraq are yet to reflect the statement the Iraqi government made at the UN, but it's an important step we can continue to build on.
The second thing we focus on is spreading awareness. We do that through videos, publications, and a radio program that airs inside Iraq. The last thing we focus on is direct services including safe housing, medical services, and other needs that LGBT+ Iraqis might have
When you were a student here, what was your favorite spot to study, get work done, or relax on Columbia's campus?
My favorite spot to study was definitely The Butler Library! It might sound like a cliche, but every time I went inside that building, I felt like I was smarter than I actually was and felt inspired to study better! However, for me the best time was spent in classrooms with classmates and professors. I went to Columbia after having been in the human rights world for some years, so I had a clear vision of what I wanted to do there and how I was going to take advantage of these opportunities. Professors like Inga Winkler, Jo Becker, Stuart Gottlieb, Yasmine Ergas, and others have changed the way I viewed certain things. I am confident that I wouldn't have been the person I am today without their mentorship and guidance. 
It is currently Pride Month in the United States. How can the Columbia community support LGBTQ+ people outside of the U.S., particularly in Iraq?
The movement in Iraq is certainly growing, however, with this growth comes an increased level of pressure and pushback which is making our job even harder. The movement is severely underfunded which threatens the sustainability of the movement and the work we do. Allies at Columbia and the U.S. can put pressure on their government to advocate for LGBTQ+ people at the international level and inside Iraq. They can also donate directly to organizations like IraQueer.