Columbia Partners With Alexandria Real Estate Equities, Inc. to Open Alexandria LaunchLabs @ Columbia
The life science startup platform is scheduled to open on the Washington Heights campus in 2020.
June 12, 2019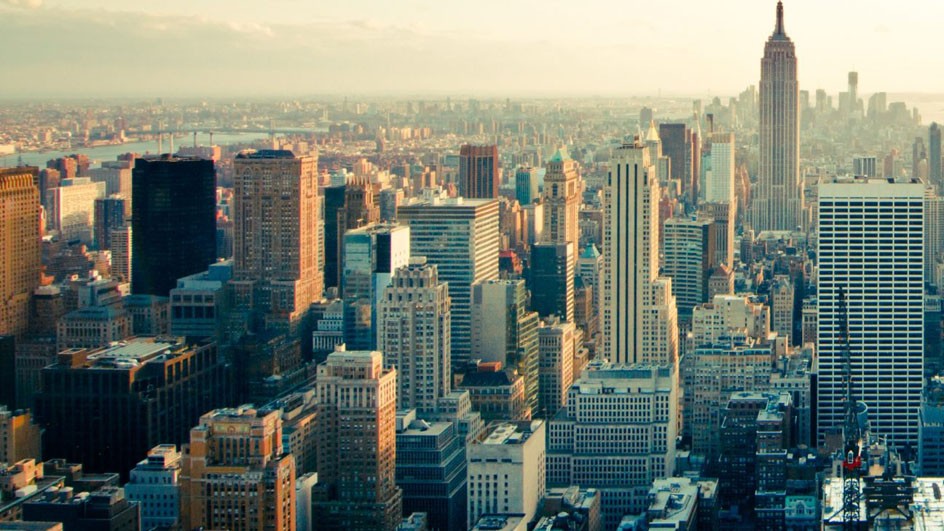 Columbia University has partnered with Alexandria Real Estate Equities, Inc. (NYSE:ARE) to open Alexandria LaunchLabs®, a premier life science startup platform, on Columbia's Washington Heights campus in the spring of 2020. Building upon the success of the flagship Alexandria LaunchLabs site at the Alexandria Center® for Life Science–New York City, Alexandria LaunchLabs @ Columbia will increasingly focus on exciting life science startups emerging from Columbia and peer institutions. 

Alexandria LaunchLabs @ Columbia, located in Columbia's Lasker Biomedical Research Building at 3960 Broadway adjacent to Columbia University Irving Medical Center, will be the second LaunchLabs location in New York City. The full-service platform will offer member companies 14,000 square feet of collaborative co-working space, including shared and private laboratories and office environments, as well as company-building support and access to seed-stage investment capital through the Alexandria Seed Capital Platform. The location also will include a BioMakerSpace for creative experimentation and an event space to host workshops, networking and educational opportunities for the Upper Manhattan entrepreneurial bioscience community.

Since 2005, Alexandria has led the development of the New York City life science cluster through the company's unique experience, expertise and resources, as well as a particular focus on accelerating the growth of startups and seed-stage academic spinouts from the city's renowned academic and medical institutions. During that time, the Alexandria Center for Life Science is currently home to four Columbia startups: Forkhead BioTherapeutics, TARA Biosystems, Kallyope and Applied Therapeutics. Another Columbia startup, Xylyx Bio, was successfully incubated in Alexandria LaunchLabs before expanding outside of Manhattan.

Each year, Columbia University researchers create more than 400 scientific inventions, which ripen into more than 200 new patent applications, 100 licenses to industry and 25 new intellectual property-backed startups. The growth in startups in particular has led to increased demand for entrepreneur-friendly lab and office space as close as possible to Columbia's campuses.
"Columbia University is committed to supporting and promoting a culture of innovation and entrepreneurship, and over the recent years we have witnessed an unprecedented growth in the number of startups based on technologies developed in Columbia's research labs," said Orin Herskowitz, executive director of Columbia Technology Ventures. "We look forward to this partnership with Alexandria that will pave the way for Columbia and our peers to launch more and stronger startups, faster than ever."

"We are honored to strategically partner with Columbia, which is known for its great track record of life science company formation, to provide a dedicated startup platform to accelerate the growth of life science companies at the earliest stages," said Jenna Foger, Senior Vice President of Science and Technology at Alexandria Real Estate Equities, Inc. and Alexandria Venture Investments. "Alexandria LaunchLabs @ Columbia will be an ideal complement to our innovative offerings at the Alexandria Center for Life Science and our continued efforts to cultivate the next generation of industry leaders to ensure the future growth and success of the NYC life science cluster."

The life science startup platform will play an important role in facilitating social and for-profit ventures to start, scale and succeed—and thereby lead the next phase of economic growth and job creation for New York City, and especially for the Upper Manhattan communities of Washington Heights, West Harlem, Inwood and the South Bronx.
"New York City is home to some of the finest academic and research institutions in the world," said Doug Thiede, senior vice president of life sciences and healthcare, New York City Economic Development Corp. (NYCEDC)  "Institutions like Columbia University and biotech-focused real estate companies like Alexandria Real Estate Equities are driving innovation and cultivating the life sciences industry with programs like LaunchLabs, which will help start-ups succeed. NYCEDC looks forward to supporting this growth through our LifeSci NYC initiative and further solidifying New York City as a global leader in life sciences."
To receive more information about Alexandria LaunchLabs @ Columbia and to be receive notifications about programming once it launches, please email [email protected] to sign up for the mailing list. Companies interested in joining Alexandria LaunchLabs may apply at apply.alexandrialaunchlabs.com.
About Alexandria LaunchLabs
Alexandria LaunchLabs is the premier, full-service startup platform designed to dramatically accelerate the growth of early-stage life science companies. With its flagship site at the Alexandria Center® for Life Science in New York City and its Cambridge site at the Alexandria Center® at One Kendall Square in Cambridge, Alexandria LaunchLabs provides move-in-ready office/laboratory space, first-class support resources, shared equipment and services, creative amenities, and access to startup capital through the Alexandria Seed Capital Platform to drive life-changing innovation. For more information or to apply, please visit www.alexandrialaunchlabs.com.
About Columbia University
Among the world's leading research universities, Columbia University in the City of New York continually seeks to advance the frontiers of scholarship and foster a campus community deeply engaged in understanding and confronting the complex issues of our time through teaching, research, patient care and public service. The University is comprised of 16 undergraduate, graduate and professional schools, and four affiliated colleges and seminaries in Northern Manhattan, as well as a wide array of research institutes and global centers located in major cities around the world. More than 40,000 accomplished students, award-winning faculty and professional staff define the University's underlying values and commitment to pursuing new knowledge and educating informed, engaged citizens. Founded in 1754 as King's College, Columbia is the fifth oldest institution of higher learning in the United States.