​​Columbia Welcomes First Afghan Scholar in Response to the Crisis in Afghanistan
These efforts include the university's Scholarship for Displaced Students program. More scholars are expected to join the Columbia community soon.
December 10, 2021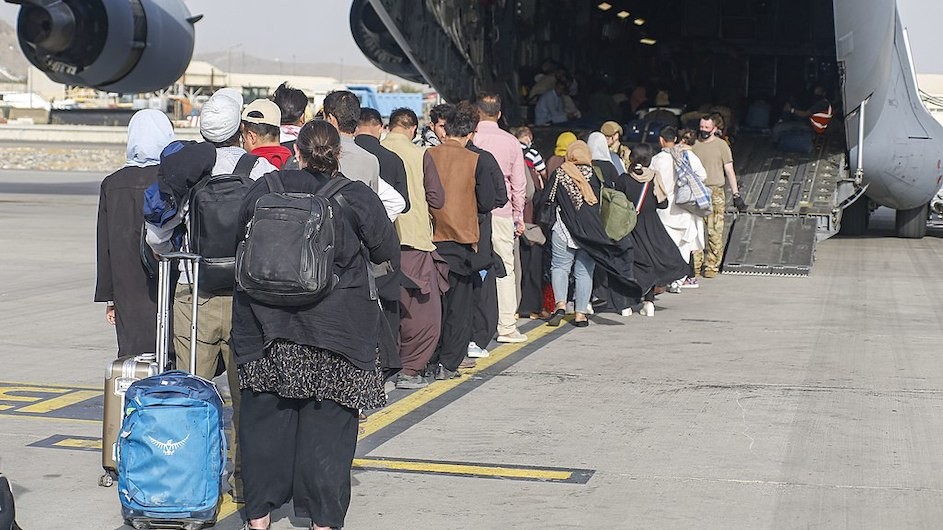 Columbia announces a new initiative to mobilize resources to assist displaced scholars and students, as well as Afghan members of the university community, who have been affected by the crisis in Afghanistan. Dr. Ajmal Sabawoon, a former associate professor of Epidemiology at Kabul University of Medical Science, is the first Afghan scholar to accept a position at Columbia through this initiative. Five more Afghan scholars have been offered positions and are expected to join the Columbia community soon, three through the Global Center in Amman. 
Sabawoon's one-year appointment as associate research scientist at the Mailman School of Public Health's Department of Epidemiology begins this month. "When the Taliban took over my country, I knew there was no future for my children, my wife, and my family," he said. "Despite many years working as a respected general surgeon and professor, my family and I were in danger because of our association and work with international nonprofit and educational organizations that helped marginalized populations."  
Sabawoon and his family were fortunate; they were able to secure a P-2 visa and the assurance of the U.S. military that they could be on one of the early flights out. "But even so, despite the proper paperwork, we weren't sure we would be allowed to leave," he said. "We spent three harrowing days on a bus trying to get to the airport on a trip that should have taken half an hour." 
The Geopolitical Lure of Afghanistan: Shifting Alliance Under the New Regime
The university's response to the Afghanistan crisis is led by the Columbia Global Centers, which is working with partner organizations to help identify, vet, and match Afghan scholars with opportunities at Columbia University. Support for Afghan students is also available.
"Forced migration is a global humanitarian tragedy. It disrupts the lives, hopes, and potential of so many, in ways that are profound and long lasting," said Safwan M. Masri, executive vice president for Global Centers and Global Development. "The Global Centers leverage the strength of Columbia's intellectual assets and resources to address the complex challenges posed by forced migration, through the Committee on Forced Migration and our Scholarship for Displaced Students, and, as a response to the Afghanistan crisis, with the initiative to host displaced Afghan scholars. Together, these initiatives are making a difference." 
Columbia and Barnard, along with Columbia Global Centers, will help support Afghan scholars once they are placed. 
84 Million Refugees and Displaced Persons
The United Nations estimates that more than 84 million people are now living as refugees or are displaced from their homes as a result of political unrest, economic or environmental disasters, or human rights violations; the most in human history and double what it was only 10 years ago. Thousands are university-aged youth for whom education is the key component to a secure future, yet only 5% of refugee students will be able to access higher education. 
The solutions, like the causes, are complex and require assistance and collaboration not only across borders from our political institutions, but from academia. That is why, in 2018, Columbia Global Centers established the Committee on Forced Migration. The committee acts as a platform to engage, support, and share information across its community of faculty, students, and staff on issues related to forced migration. Through workshops, research, webinars, and broad communications with academic experts and the world's thought leaders in global migration, the committee provides an institutional setting for more than 80 faculty members from across Columbia's schools and affiliates to share research results, create interdisciplinary networks, and explore new approaches to addressing problems of forced migration. 
Scholarships for Displaced Students
The University also established the Columbia University Scholarship for Displaced Students two years ago and is currently extending its mandate to ensure as many students from Afghanistan apply.
"Columbia created the Scholarship for Displaced Students to support student refugees as they resume their studies and rebuild their lives," said Columbia University President Lee C. Bollinger last month. "We believe that colleges and universities should be leading on this issue, and we're very proud of our success so far." 
The Scholarship supports displaced students from anywhere in the world who are unable to complete their higher education. These students receive up to full tuition, housing, and living assistance while pursuing undergraduate or graduate degrees across all 19 Columbia schools and affiliates, reflecting Columbia's full institutional commitment to addressing this global crisis. As the first-ever Columbia-wide scholarship, and the world's first scholarship of its kind, this program commits up to $6 million in assistance for as many as 30 new students each year. Mentoring and support are provided by the scholarship, as well as by schools and student groups at Columbia. Across its first two cohorts, the scholarship has now supported 33 students from 19 countries, attending 14 Columbia schools. Applications for the next cohort are now open. 
To donate money to help fund a scholarship for a displaced student to attend one of the 15 graduate schools at Columbia University, or one of the four undergraduate schools, please go here.
---
Marika Olsen is the director of communications at Columbia Global Centers.