Columbia World Projects Partners With Microsoft to Improve Security of and Public Confidence in Elections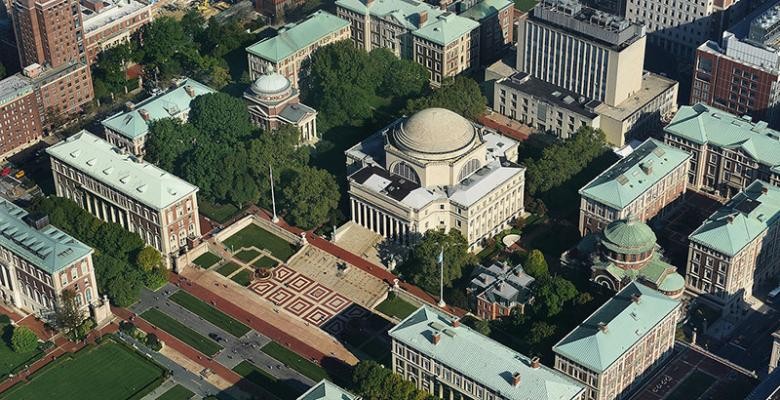 Columbia World Projects, a Columbia University presidential initiative, today announced that it will partner with Microsoft to pilot ElectionGuard technology, a free open-source software development kit, aimed at improving the security of elections while also improving confidence in the voting process across the United States and the world.
The partnership evolved from last September's Cybersecurity Forum in which more than 35 experts from inside and outside of Columbia came together to identify promising projects aimed at finding solutions to the internet's profound vulnerabilities and threats without undermining its capacity for good. 
"Democracy cannot survive without a credible and accurate vote," said Lee C. Bollinger, Columbia University president and co-chair of the Committee on the Future of Voting of the National Academy of Sciences. "The need to improve voting security and to restore public trust has become all too apparent since the 2016 election. ElectionGuard will help to advance these goals in several important ways, while preserving the use of paper ballots. Microsoft and Satya Nadella are to be commended for taking on this project, and we look forward to being their partner in piloting this technology in an upcoming election cycle."
Director of Columbia World Projects, Nicholas Lemann, said, "Columbia World Projects aims to take some of the exemplary academic research that goes on in a great research university out into the world, in the form of projects we operate with partners. This partnership with Microsoft is a great example of what we do, and we are grateful for the opportunity to work together."
"Under the auspices of this partnership between Columbia World Projects and Microsoft, a remarkable team of people will take on one of the fundamental challenges our democracy faces today—the integrity of our election systems," said Avril Haines, deputy director of Columbia World Projects. "Working with professors in statistics, engineering, political science, computer science, and international and public affairs, this project has the potential to make voting more secure, accessible, and verifiable; perhaps even, over time, improving voter participation as a consequence."
Columbia World Projects and Microsoft will pilot the ElectionGuard technology in one or two mutually agreed upon jurisdictions in the United States. Columbia intends to support the process of auditing the pilot's results, as well as study voter behavior in a verifiable election. Additional details about the partnership and the project will be available in the coming months.