Columbia's New Tang Center Dedicated to Study of Early Chinese Civilizations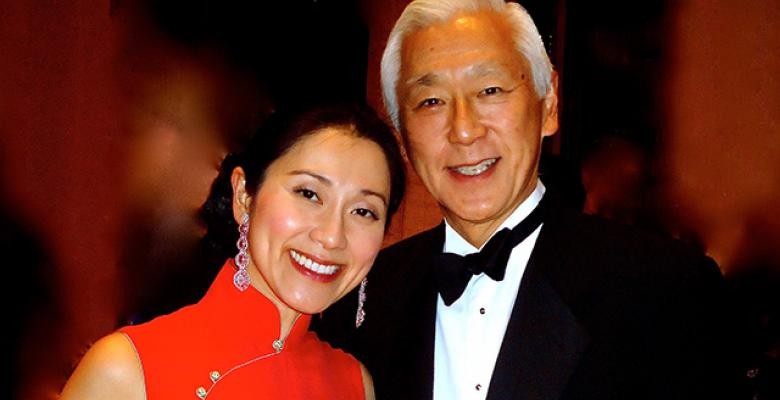 Columbia University and its Department of East Asian Languages and Cultures have announced the creation of the Tang Center for Early China. The new center, made possible through a $5 million endowment gift from Oscar Tang and Agnes Hsu-Tang, will help advance society's understanding of the richness and importance of early Chinese civilizations as part of a broader common human heritage.
"When discoveries made possible by modern archeology open new frontiers of knowledge, we are obligated to seize the opportunity to learn all that we can," said University President Lee C. Bollinger. "Oscar and Agnes understand that responsibility. By helping us to establish this new center at Columbia that will bear their name, they are ensuring that future generations will benefit from the cultural and intellectual wealth of early Chinese civilization."
Dedicated to promoting awareness of the cultural and historical legacy of China and to supporting teaching and research of early Chinese civilizations and archaeology, the Tang Center aims to:
Spread knowledge and interest in Early China through public events.
Bring together scholars from across the world in a common effort to study newly discovered texts and artifacts.
Offer a critical window for introducing new archaeological discoveries in China to Western audiences.
Help deepen the mutual understanding between China and the United States.
Specifically, the Tang Center will sponsor an Early China Seminar lecture series, a special annual lecture in archaeology, workshops and conferences, as well as a monograph series that breaks new theoretical or methodological ground in the field of Early China studies. The Tang Center will also offer fellowships for visiting scholars and give research grants to PhD students and postdoctoral fellows.
"Columbia University was one of the founders of the study of China in the United States, and the Department of East Asian Languages and Cultures, one of the strongest departments in the world in this field of study, will become home to the Tang Center," said Haruo Shirane, the Shincho Professor of Japanese Literature and the department's chair. "We are proud to accept this mission to develop the Tang Center into the best institution in the study of Early China and its civilizations."
The Tang Center, which will be officially inaugurated in September 2015, will be located in Kent Hall, where the Department of East Asian Languages and Cultures is located.
"Every field has its big time, and this is clearly the big time for the Early China field," said Professor Li Feng, the inaugural faculty director of the Tang Center. "Over the past 30 years, huge quantities of materials have been pulled out of the ground in China, including texts central to Chinese civilization. The Tang Center will make a systematic effort to bring light to these new materials and ensure that their value is appreciated by society."
Oscar Tang is a private investor and philanthropist. His wife, Agnes Hsu-Tang, PhD, a cultural policy advisor to UNESCO and the US Cultural Property Advisory Committee and a documentarian of the Mysteries of China archaeology series on History Channel Asia, was first introduced to the Columbia University Seminar on Early China while she was on the faculty at Brown University. The Early China Seminar has been meeting on the Columbia campus since 2002.
"Understanding China's past is the key to knowing contemporary China," said Tang, a longtime trustee at the Metropolitan Museum of Art. "Every year, significant archaeological discoveries are revealing new information about Early China, and we believe that Columbia, through this new center, is poised to shape the research and scholarly conversation around this rapidly growing area of study."