How Chinese Artists Confront Water Pollution in Their Work
Betti-Sue Hertz, Wallach Gallery director and chief curator, discusses how contemporary artists have adapted the ancient concept of shan shui.
February 26, 2020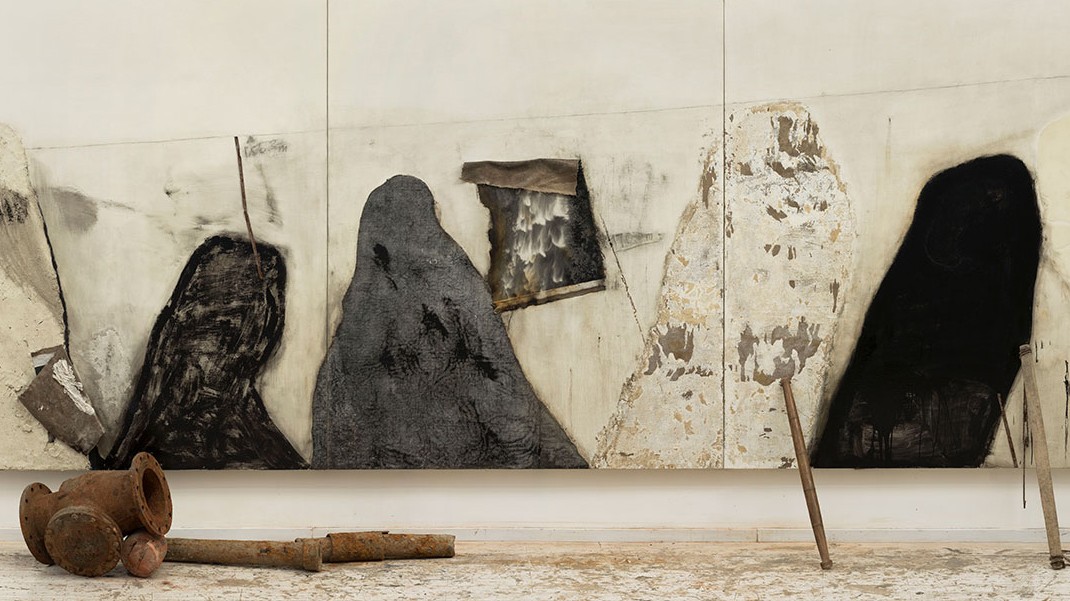 Betti-Sue Hertz, director and chief curator of the Wallach Art Gallery, spoke with Columbia News about the ancient concept of shan shui, which means mountain water painting. Set against the context of water's role in landscapes undergoing environmental degradation, shan shui has had a far-reaching influence on contemporary Chinese artists.
Hertz will continue the conversation on Saturday, February 29, 2020, with Eric Fan Feng, assistant professor, Institute of Contemporary Art at Tsinghua University in Beijing, and Brooklyn-based visual artist Yi Xin Tong in a Year of Water event co-presented by the Wallach Gallery, the School of the Arts and Columbia Global Centers, Beijing. It will take place at 2 pm at the Lenfest Center for the Arts. Registration is required.
Q. How did this event come about?
A. I began research on environmentalism in contemporary Chinese art in 2018, when I was curator-in-residence at the HOW Art Museum in Shanghai. In China and the Chinese diaspora, artists and scholars have been responding to ecological threats with new ways of imagining our changing relationship to nature, especially in the realm of landscape. When I joined Columbia in September of 2019, I was very excited to learn about the Year of Water, which inspired me to find a way to present my research on waterways in current Chinese art here on campus.
Q. Can you describe shan shui and how it has influenced Chinese artists?
A. Shan shui—mountain water painting—is a subset of ink painting that emerged during the Liu Song dynasty in the fifth century, and was subsequently reinterpreted over several centuries of Daoist art. The genre epitomizes the unity of, and mutual joy between, nature and humanity, and it sets the stage for artists addressing the degradation of nature in distinctive ways, while maintaining a deep connection with traditional landscape painting. Contemporary artists such as Beijing-based Shang Yang create expanded paintings that incorporate shan shui's pictorial strategies to bring attention to the environmental destruction caused, in part, by hyperdevelopment. Yi Xin Tong, with whom I will be speaking, produces tapestries, videos and sculpture that retain a strong conceptual attachment to shan shui's tropes and symbols. Sometimes artists depict actual sites where overdevelopment is occurring, for example, on the Yangtze and Yellow rivers. Overall, shan shui is a conceptual guide in a search for balancing or even decentering human needs when considering environmental health.
Q. Is there something unique about the way contemporary Chinese artists depict water in landscapes that you wouldn't see in works by Western artists?
A. While both Chinese and Western artistic references converge in many works, the dialogue with the rich tradition of ink—especially the landscape paintings by the literati (scholar) artists of the Song and Ming dynasties—has been particularly influential because these works are revered for their depictions of human communion with nature as an expression of spiritual yearning. In the Maoist years of the 1950s and 1960s, artists were required to shift their attention away from these pursuits to nation-building, which proved to be a difficult transition, artistically. Now, as art historian David Clarke states, since "the Chinese state discourse thematizes control of water, treating it as a dangerous adversary, many Chinese contemporary artists can be said to take the side of water and do so in ways which symbolically contest the dominant official ideology." Some of these artists, including Liu Chuang and Patty Chang, specifically implicate hydroelectric plants as sources of huge quantities of water and major disruptors of the landscape.