CU People: Jonathan Kornberg, Director of Instructional Technology at Irving Medical Center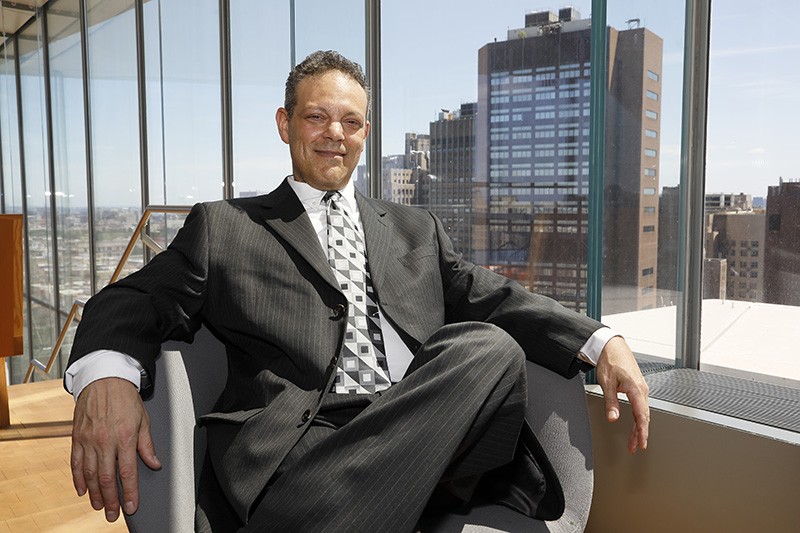 Title
Director of Instructional Technology, Columbia University Irving Medical Center
Years at Columbia
9
What He Does
Kornberg works with professors, researchers and administrators at the Irving Medical Center to identify instructional needs. "Basically I design from scratch all the audio-visual technology and everything that goes into the classrooms," he said. Kornberg and his team document how instructors prefer to interact with students and ask questions such as, "How are the presenters going to feel in this room? Is this comfortable? And does it cover their needs from A to Z?"
His 10-member team then equips the classrooms and labs with the latest communications and conferencing technology. "It's become extremely specialized," said Kornberg. "We do everything with cutting-edge technology because we have a long-term plan for the future of education." That plan includes everything from augmented/virtual reality tools and 4K video to touch screens and simulation labs.
Currently, Kornberg and his team are preparing classrooms for the physical therapy department where the new technology will include controllable exam cameras, lecture capture tools, 3D medical modeling, and multi-display presentations. The Medical Center has also integrated wireless technology into multiple spaces across campus, allowing professors the mobility to "teach from their phones" in any room using mobile apps.
Best Part of the Job
Kornberg, who enjoys working with new and existing technologies, is most proud of a three-year project, MultiTaction, that used networked, wall-sized touch screens to replace the white boards and AV systems in many classrooms. Professors in the updated rooms can now connect encrypted drives to the immersive screens allowing multiple users to simultaneously collaborate, communicate and explore multimedia course materials. The experience, Kornberg said, "opens new ways of thinking, creation, and discussion." The software powering the board was designed by a Finnish tech company, but Kornberg customized it to meet Columbia's standards of team-based learning and research.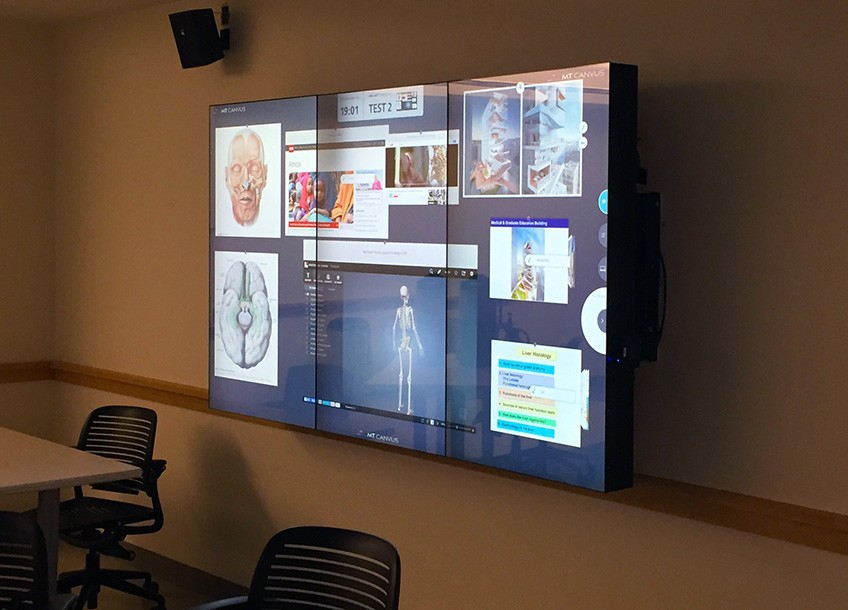 Most Memorable Moment
The most satisfying moment for Kornberg was when he was asked to lead the design of instructional technology and equip spaces at the state-of-the-art Roy and Diana Vagelos Education Center. It was the culmination of an almost decade-long effort to turn the AV team into a full-service AV/IT department. "We now handle events, we now handle design, we now have an installed team, everything is done in-house, and that's the most satisfying thing."
Road to Columbia
Kornberg's path to West 168th Street actually started on the road, touring with major record label acts in the music world as a musician, audio-visual technician and production manager. He eventually grew tired of the lifestyle. "I was living on planes, living on buses; I couldn't take it anymore," he recalled.
In an effort to settle down, he started working as an event producer for conferences and broadcast networks in New York City. In 2009, he came to Columbia as a classroom AV manager at the Medical Center, equipping classrooms in the Hammer Health Sciences Building. "When I got here many rooms were different and outdated. But we standardized all the rooms with the same technology."
This role led him to developing the talented team that he boasts about today. "First and foremost, we are a team," he said. "A very successful team."
In His Spare Time
Kornberg enjoys watching Netflix, going to concerts and spending time with his teenage daughter, new wife, and their dogs, a Shih-Poo and a Corgi. But even in his off hours, he still thinks about what Columbia students might need in the classroom, so he speaks on conference panels and participates in emerging technology councils at other universities to discover innovative technology. "Where the industry is going is very exciting," he said.