CU People: Michael Alberto, Director of Faculty Club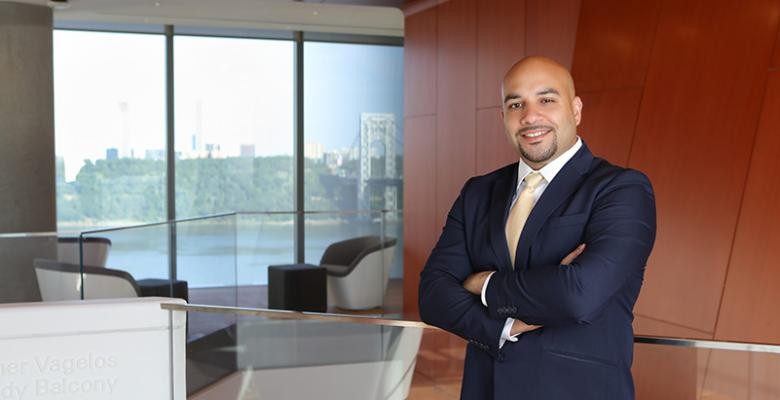 Title
Director, Faculty Club at Columbia University Irving Medical Center
Years at Columbia
20
What He Does
With his team set to surpass 6,000 catered events this academic year, Alberto oversees Faculty Club, the medical center's central dining and catering service. In collaboration with planners across the uptown campus, he and his team "work hard every day to deliver memorable events," he said. "We strive to offer peace of mind ... We're a one-stop shop." To ensure that every occasion, from a simple breakfast meeting to an elegant seated dinner, receives the same level of attention, Alberto is often the first in the office every day, crossing the George Washington Bridge to arrive at 7 a.m. for one final look at the day's line-up. "We want to see that all the pieces are in the right places," he said. Alberto also manages the Faculty Club's weekday lunch buffet, located on West 168th Street. When not conducting sales meetings or client walkthroughs, Alberto is strategizing on how to further elevate his work at the medical center.
Best Part of the Job
"I have a phenomenal team, they make the magic happen," he said of his 22 employees. "Your co-workers become like your family." Alberto takes great pride when their work pays off in client satisfaction. "It keeps you motivated."
Most Memorable Moment
In 2015, Alberto received a Baton Award, which recognizes exceptional team players across the medical center. "It was an honor, given my journey here at Columbia," he said. "I used to be that young teenager pushing catering carts all over the Morningside campus, and then to be given the opportunity to manage the Faculty Club at CUIMC? Receiving the award was a humbling experience."
Road to Columbia
A Bronx native whose parents were born in the Dominican Republic, Alberto spent summers as a teenager working as a cook at a sleepaway camp. By his last summer there, at age 19, he was overseeing a staff of eight. The experience "sparked my interest in leadership and management," he said. A first-generation college graduate, Alberto earned a bachelor of business administration at Baruch College. In 1998, he started at Columbia as a porter on the Morningside campus and was soon promoted to a catering delivery job. After a brief stint at a financial firm selling mutual funds and life insurance, he returned to campus as a catering manager before joining the Faculty Club in 2009. "I missed being in food and hospitality, and the Columbia experience," he said of his return.
In His Spare Time
Alberto returns from a busy job to a busy home. A die-hard Mets fan, he shares his love of baseball with his three boys, ages 8, 6, and 3, and his wife Laura Diaz-Alberto, who designs women's clothing and accessories for her own company. Together they enjoy the little league games that Alberto coaches. "We're a baseball family," he said. He shares that passion for the game with his work colleagues, managing the Highlanders, part of the Columbia University employee softball league.