Three New Members Elected to Columbia's Board of Trustees
Columbia University announced that Dean Dakolias (SEAS'89), Jonathan Rosand (CC'89, VP&S'94) and Fermi Wang (SEAS'89, SEAS'91) have been elected to its Board of Trustees.
"We are proud to welcome Dean, Jonathan and Fermi and look forward to having them join us as Trustees of the University," said co-chairs Lisa Carnoy (CC'89) and Jonathan Lavine (CC'88). "Each possesses a deep concern for Columbia and its mission, and collectively their range of talents will make a great contribution to our board."  
"Columbia is profoundly grateful for the service of accomplished alumni like Dean, Jonathan and Fermi," said University President Lee C. Bollinger. "They bring to our leadership invaluable professional expertise, and they share a deep commitment to furthering the mission of this great University."
Dean Dakolias
Dean Dakolias is the co-chief investment officer of the Fortress Credit funds business, investing a broad array of asset classes on a global basis. He also serves on Fortress's Management and Operating committees. The firm manages over $40 billion in assets. Prior to joining Fortress, he was a co-founder and managing director of American Commercial Capital LLC (a specialty finance company) and Coronado Advisors (an SEC-registered broker dealer), both of which were sold to Wells Fargo & Co. in 2001.

Dakolias serves on the board of trustees and as treasurer for the American School of Classical Studies at Athens, the largest and oldest (founded 1881) research center providing graduate students and scholars from affiliated North American academic institutions a base for the advance study of all aspects of Greek culture, from antiquity to present day. He is a co-founder and member of the Executive Committee of The Hellenic Initiative which provides crisis relief and invests in the economic renewal of Greece through entrepreneurship and economic development. A particular focus has been the plight of refugees arriving in Greece, particularly unaccompanied minors and victims of torture who are most at risk. Together with the international law firm Reed Smith LLP, Dakolias is working to create a new paradigm for refugee resettlement through Project Zoe—an innovative effort to build private partnerships to protect refugees who are victims of torture and help them to resettle in safe countries where they may rebuild their lives.
Dakolias is also a member of the Council on Foreign Relations. He received a B.S. in Physics from Columbia and was a member of the Columbia Lightweight Crew team for 4 years. He currently also serves on the Board of Visitors for the School of Engineering and Applied Science and the Athletic Leadership Committee.
Jonathan Rosand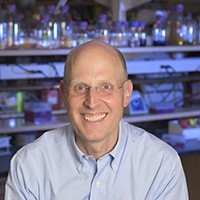 Jonathan Rosand is the J P Kistler (VP&S'64) Endowed Chair in Neurology at Massachusetts General Hospital, professor of neurology at Harvard and serves as associate member of the Broad Institute of MIT and Harvard. An internationally recognized clinician-scientist and educator, Dr. Rosand is a critical care and vascular neurologist with expertise in the genetics of complex diseases. 
He and his lab conduct research in partnership with patients and families to prevent strokes and improve recovery from stroke and other brain injuries. Their focus is on discovering the role of genetics and using those discoveries to speed up the development of new treatments. Dr. Rosand has served as program director for Harvard's clinical training programs in stroke and neurocritical care, and he is principle investigator of the NIH investigator training program Recovery and Restoration of Central Nervous System Health and Function After Injury. He founded the International Stroke Genetics Consortium and launched the NIH-funded Platform for Accelerating Genetic Discovery for Cerebrovascular Disease. After establishing Mass General's Division of Neurocritical Care, Dr. Rosand stepped down to establish the Henry and Allison McCance Center for Brain Health. Its mission is to develop the tools to prevent brain disease from ever occurring and preserve brain function across a patient's lifespan.
Dr. Rosand earned a degree in Greek and Latin from Columbia College and a medical degree from the Vagelos College of Physicians and Surgeons. His father was Columbia Art Historian, David Rosand (CC'59, GSAS'65, HON'14). Dr. Rosand serves on the advisory council of Columbia's Department of Art History and Archaeology and on the selection committee of the Andrew Mark Lippard Memorial Lecture series at VP&S, established in memory of his childhood friend. The Rosand family and their friends endowed the David Rosand Professorship of Italian Renaissance Art History and continue to play leading roles in supporting Casa Muraro, Columbia's Study Center in Venice, Italy.
Fermi Wang
Fermi Wang is CEO and co-founder of Ambarella Inc. (NASDAQ:AMBA), which is a fabless semiconductor company, focusing on the computer vision markets. Ambarella's products are used in a wide variety of human and computer vision applications, including video security, advanced driver assistance systems (ADAS), electronic mirrors, drive recorders, driver/cabin monitoring, autonomous driving and robotic applications. 
Before Ambarella, Wang was CEO and co-founder of Afara Websystems, which pioneered throughput computing for servers and was acquired by Sun Microsystems. Prior to Afara, he held several executive management positions at C-Cube. As vice president and general manager of the home media division, he had P&L responsibility for silicon solutions to the DVD, digital video recorder and digital video distribution and production markets.
Wang holds several digital video-related patents, including one of MPEGLA's core MPEG-2 and MPEG-4/AVC patents. In 2016, he received the National Taiwan University Distinguished Alumni Award. He is the recipient of the 2018 Thomas Egleston Medal from the School of Engineering and Applied Science at Columbia for his distinguished engineering achievement.