What Toppled Confederate Statues and Cancel Culture Have in Common
In his new collection of essays, Iconoclasm, David Freedberg explores the power of images and why people feel so strongly about them that they often want to censor, remove, or destroy them.
October 18, 2021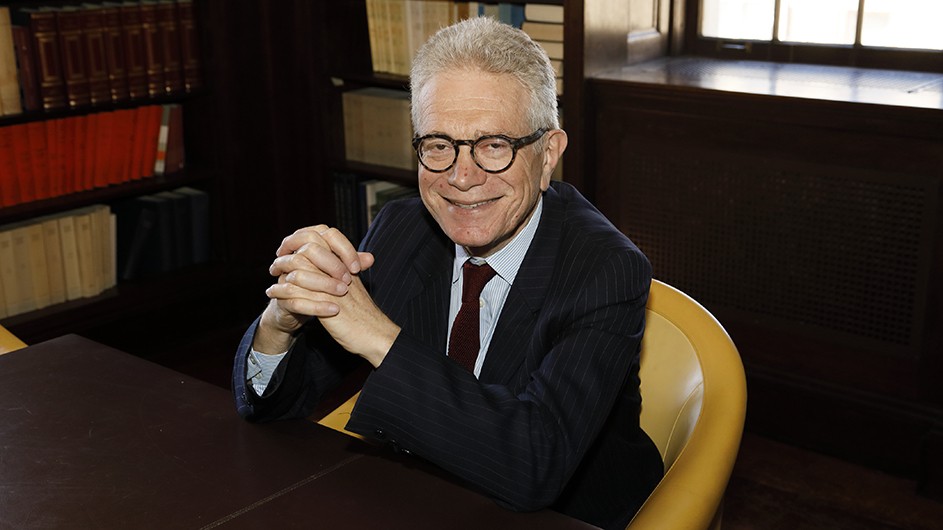 The destruction of images and monuments by religious, political, and military extremists is happening more and more on a global scale, making the issue increasingly relevant.
Iconoclasm, the new volume of essays by Art History Professor and Italian Academy Director David Freedberg, collects his most significant texts on the subject, which he has written about for 50 years. A founder of the study of early modern and contemporary iconoclasm, as well as censorship, Freedberg's work has brought the topic to a central place in art history, critical to the understanding not only of art, but of all images in society. 
The book brings five key works by Freedberg back into print, along with new assessments of contemporary iconoclasm in places ranging from the Near and Middle East to the United States. The essays explore the dynamics and history of iconoclasm, from the furious battles over images during the Reformation to government repression in modern South Africa, the American culture wars of the early 1990s, and today's cancel culture. 

Freedberg discusses Iconoclasm with Columbia News, as well as why a W.G. Sebald book moved him to tears during the pandemic, what he's looking forward to this year at the Italian Academy, and who he would invite to a dinner party.
Q. What inspired you to put this book together?
A. I have been writing about the destruction, removal, and censorship of images and monuments since 1970. After the Charlottesville violence of 2017, and the growing pressure to remove Confederate monuments that are representative of our racist and repressive past, I realized that some of my essays on the topic were relevant to current controversies.
When I first wrote about iconoclasm in the wake of the events of 1968, few people were interested in the topic. But as an art historian, I felt that one could never understand the power either of works of art, or of images more generally, unless one first sought to understand why people feel so strongly about them that they often want to censor, remove, or destroy them.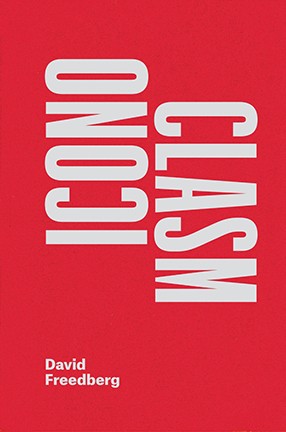 Q. How did you decide which essays to include?
A. I wanted to include a few of my early essays about Byzantine and Reformation iconoclasm since they raised critical questions about the relationship between political and theological motives for image suppression and destruction.
Interest in iconoclasm grew after the fall of the Berlin Wall in 1989 and the collapse of Eastern European Communist regimes, when people started to understand just how widespread the removal of images had become, especially those of the repressive leaders who had just been replaced.
By the time of American involvement in the Near and Middle East after 9/11, statues were coming down everywhere, whether at the hands of the Americans or the Taliban and ISIL. In these episodes, politics and theology overlapped, often in cruel ways, and thus made manifest the wider implications of iconoclasm.
So the essays cover all these topics. Among those published for the first time in Iconoclasm are writings on the destruction of monuments in the Museum of Mosul and outside the old city of Nineveh, both in Iraq, as well as one on a remarkable episode of iconoclasm in my native South Africa (which played out on my first return to that country after the defeat of apartheid, 45 years after I'd left it as a militant teenager). Finally, another new text addresses how the very act of destruction has become a key element in modern notions of creativity and the production of contemporary art.
The early essays are purely historical; the later ones all reveal the influence of aspects of the cognitive neurosciences, which I believe illuminate the psychological substrates of human actions.  
Q. What was the last great book you read, and why?
A. Perhaps because of my exile from New York during the pandemic—to my house in one of the most remote corners of Maine—I was moved to tears by W.G. Sebald's 1998 Logis in einem Landhaus (A Place in the Country). It's a book that reminds us of the poetry in everyday life, and the role of landscape in endowing everyday life with poetry. It reminds us, too, that it's not possession of a property that counts, but habitation within that property.
This is a book on the meaning of resonance and redolence, whether in nature or in art, and, therefore, a reminder of what COVID cannot destroy—though it came close to doing just that. The fact that these reflections of Sebald's were about an extraordinary group of writers made them all the more pertinent to my struggle to write during this period. 
Q. What events are you most looking forward to this year at the Italian Academy?
A. Our upcoming conference on November 19, Environment, Climate, and Cultural Heritage: Native American Perspectives (under the aegis of our International Observatory for Cultural Heritage), and our various celebrations of the 700th anniversary of the death of Dante, the next one of which is on October 22.
Q. What are you teaching this semester?
A. I will be conducting our usual interdisciplinary seminar at the Italian Academy, which brings together senior researchers from across the globe in the humanities, social sciences, and sciences—always a challenging and stimulating task.
Q. You're hosting a dinner party. Which three academics or scholars, dead or alive, would you invite, and why?
A. Two of the greatest scholars of Native American culture of the late 19th and early 20th centuries—James Mooney and Jesse Fewkes, whose indefatigable work was combined with engagement, sympathy, and a sense of the need for action. Their extraordinarily moving texts—in which their dedication as well as their idiosyncratic, but always productive, characters shine through—remain an inspiration.
To update them, I'd also invite Montana State University Emeritus Professor Henrietta Mann. Her work in the field of Arapaho and Cheyenne education would show Mooney and Fewkes how far—in human and tribal terms—to go beyond the expectations of their time and the ethnographic forms they carved out so long ago.   
---
Check out Books to learn more about publications by Columbia professors.