David Madigan Appointed Executive Vice President and Dean of the Faculty of Arts and Sciences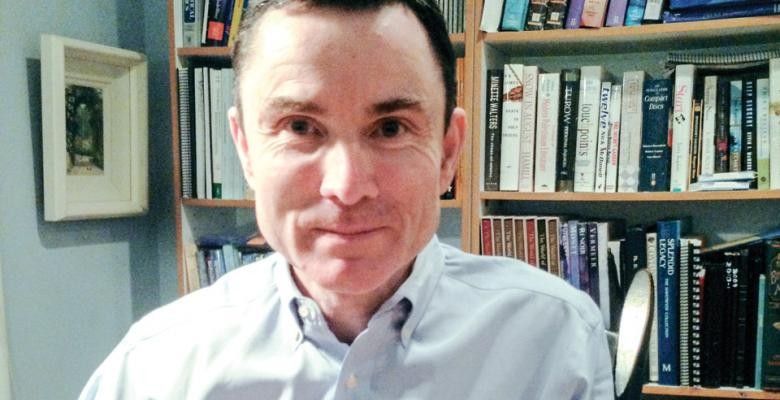 University President Lee C. Bollinger has appointed Professor David Madigan as Executive Vice President and Dean of the Faculty of Arts and Sciences.
Madigan has been the interim dean since March. He joined Columbia's faculty in 2007 as a professor of statistics, and became the department's chair the following year.
"In his important new leadership role, David will be called on to sustain and further strengthen Columbia's academic excellence, expand our interdisciplinary programs, and make this core academic community of Arts and Sciences even more diverse," Bollinger said. "Having seen his effectiveness in recent months working on an interim basis, I am confident he will succeed on each front."
Madigan said fostering a more diverse faculty is one of his key objectives, along with supporting the highest quality teaching and learning. "As interim executive vice president I have experienced first hand the extraordinary quality and brilliance of the faculty and students here at Columbia and the attendant responsibility we have to do good in the world," he said. "I am excited and humbled to take on this role."
Born in Athlone, Ireland, Madigan received his bachelor's degree in mathematical sciences and a Ph.D. in statistics from Trinity College, Dublin. He is a Fellow of the American Statistical Association, the Institute of Mathematical Statistics, and the American Association for the Advancement of Science. Before coming to Columbia Madigan was dean of physical and mathematical sciences at Rutgers University.
At Columbia, Madigan serves on the executive committee of the Institute for Data Sciences and Engineering, which was created last year in partnership with New York City. He also chairs the Provost's Faculty Committee on Online Learning and the Shared Research Computing Policy Advisory Committee and has helped lead Columbia's effort to offer online versions of the M.A. in statistics and the M.S. in actuarial science.
"David's highly regarded scholarship in statistics is distinguished by a combination of creativity and practicality, making possible the successful use of large data sets in addressing challenges such as helping doctors to predict the side effects of prescribed drugs and gaining insights about the future course of illnesses based on large samples of patient outcomes," Bollinger said.
Madigan's appointment comes after an extensive search by a 15-member committee chaired by Professor Robert Jervis, Adlai E. Stevenson Professor and Professor of International and Public Affairs. Madigan succeeds Nicholas B. Dirks, who in July became Chancellor of the University of California, Berkeley.