The duPont-Columbia Awards Honor Intrepid Investigative Reporting
Past winners discuss the importance of the media, the stories behind their most powerful pieces and how journalists need to reach those who doubt the facts.
December 05, 2019
On December 11, the duPont-Columbia Awards announced its latest winners, recognizing the best in journalism. From hundreds of entries each year, the award jury, which is made up of journalists and documentarians, chooses the winners for notable audio-visual reporting in broadcast, documentary, local investigative, online journalism, radio and podcasts.
Christiane Amanpour announces the 2020 Silver duPont Baton winners
Almost 80 years ago, Alfred I. duPont's widow, Jessie Ball duPont, set out to honor her late husband's commitment to freedom of information by establishing an award that recognizes journalists who create engaging work that serves the public interest. In 1942, the first ceremony was held at the St. Regis Hotel in New York City featuring only one award category for radio journalism. The awards eventually found its current home at Columbia Journalism School in 1968.
With the constant attacks on the media, upholding the standards of reporting and honoring journalists for their work has never been more important. Hear from past award winners on the significance of good journalism.
---
Christiane Amanpour
She has won three duPont-Columbia Awards, first in 1994 for her coverage of the civil war in Bosnia/Herzegovina, then in 2006 for CNN's team coverage of the tsunami disaster in Asia, and in 2009 for God's Warriors on the rise of religious fundamentalism. Christiane will co-host the 2020 duPont-Columbia Awards ceremony.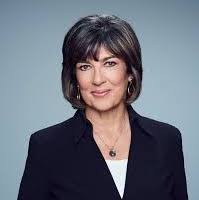 "Having traveled all over the world in undemocratic regions, I've seen the power of good journalism without fear or favor. Now more than ever, we need to show and demonstrate and perform excellent journalism because more than ever it is vital to a decent and robust democracy."
Watch a clip of Christiane Amanpour's 1994 duPont-Columbia Award winning reporting on the civil war in Bosnia/Herzegovina:
---
Katie Couric
She was a duPont-Columbia Award winner in 2010 for her series of interviews with Sarah Palin on CBS News.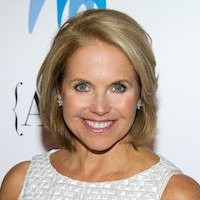 "When I was told that I would have an opportunity to interview Governor Sarah Palin, my goal was a simple one. I wanted to find out where Governor Palin stood on a variety of critically important issues and help her communicate those positions to the American people."
Watch a clip of Katie Couric's duPont-Columbia Award winning interviews with Sarah Palin:
---
Ezra Edelman
He won a duPont-Columbia Award in 2017 for his documentary O.J.: Made in America.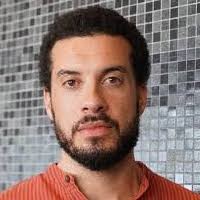 "When you tell your stories, tell the truth. Be honest in your approach and appreciate that there's always a voice in your film. Everyone's been saying recently it's more important than ever to be honest and truthful, but that has always been important."
Watch a clip of Ezra Edelman's 2017 duPont-Columbia Award winning work O.J.: Made in America:
---
Ailsa Chang
She won the duPont-Columbia award in 2012 for her WNYC report on illegal searches by the NYPD.
"We are now living in this very strange time where it can seem like the truth just doesn't matter to certain individuals. It can feel like digging and fact checking just fall on deaf ears. But, good reporting matters, holding power accountable matters. And the duPont-Columbia Awards honor that."
Listen to a clip of Ailsa Chang's duPont-Columbia Award WNYC piece:
---
Ira Glass
He's won seven duPont-Columbia Awards, including one in 2014 for This American Life: Harper High School and another in 2019 for This American Life: Our Town.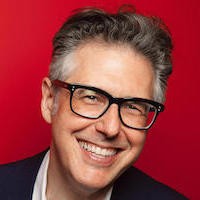 "I want to reach those people who are not interested in factual information. How do we present fact-based reporting to people who do not trust any of us? We make the extra phone call, we do the extra interview, we do not shut up ever, and I don't know why, but I feel like we need to run at this problem."
Listen to a clip of Ira Glass' 2019 duPont-Columbia Award winning work, This American Life: Our Town: