From Italy to the U.S., in Pictures and Words
In her new graphic memoir, "The Inheritance," Professor Elizabeth Povinelli traces her life lines against a larger context.
April 19, 2021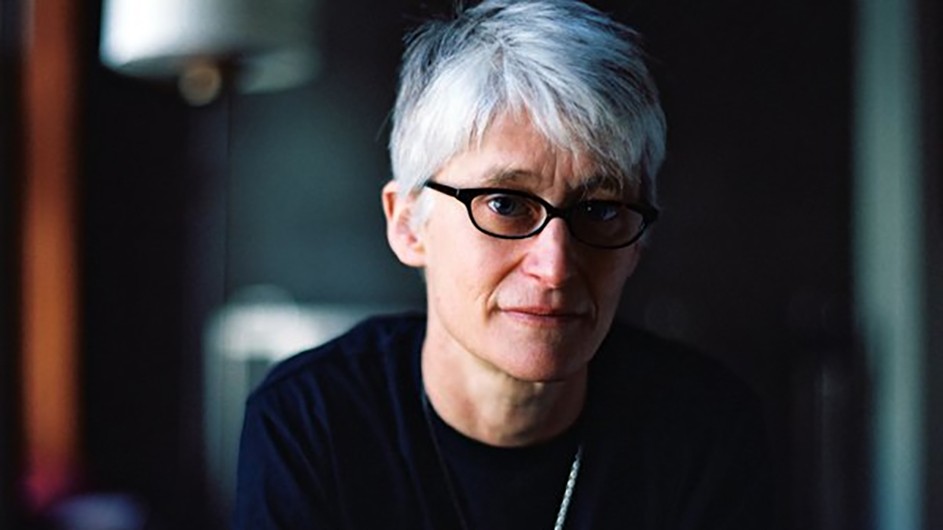 Elizabeth Povinelli's inheritance was passed down not through blood or soil, but through a framed map of Trentino, Alto Adige, in Italy—the region where her family's ancestral alpine village is located. Far more than a map hanging above the family television, the image featured colors and lines that held in place the memories and values fueling the Povinelli family's fraught relationships with the village and with each other.
In her new graphic memoir The Inheritance, Professor Povinelli, who teaches in the anthropology department, explores what divides and defines our individual and collective pasts and futures. Weaving together stories of her grandparents' flight from their Italian village in the early 20th century to the fortunes of their knife-grinding business in Buffalo, New York, and her own Catholic childhood in a shrinking Louisiana woodlands of the 1960s and 1970s, Povinelli describes the serial patterns of violence, dislocation, racism, and structural inequality that have shaped not only her life, but the American story.
Povinelli discusses the memoir with Columbia News, along with what she's read lately and what's waiting on her night table, and how she has been working with her students during the pandemic.
Q. Why did you decide to write a memoir at this point in your life and career?
A. I began working on what became The Inheritance years ago, maybe most explicitly in 2015.  I wanted to intervene in the politics of the White American search for roots through DNA testing. I wanted to show how inheritance isn't a root, but the routes that open and close on the basis of ongoing racism and colonialism. I think such an intervention is all the more important now given the rise of White nationalism in the U.S. and elsewhere.
Q. Since it's a graphic memoir, I assume you did the illustrations?
A. Yes. I initially thought the memoir would be almost entirely pictorial with very few words. Like many others, I was captivated by the wordless woodcut novels of Lynd Ward. Such a compelling narrative—all in images. I didn't succeed, but the idea was for readers to feel the affective power of sequential images that were telling a story, but unable to quite cohere—i.e., to model the feeling that the protagonist, Little Elizabeth, in The Inheritance experiences in front of the framed image of her ancestral lands.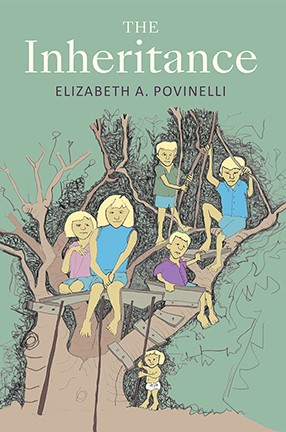 Q. Are there lessons from your book that you think can be helpful to people coping with today's crises?
A. A friend of mine once chastised me by saying, "Don't make yourself the index of the world," by which, I think, she meant: Don't elevate your own coping qualities, strategies, and understandings as those that all people should emulate. Growing up, as mapped in The Inheritance, in a radically willful family has certainly shaped how I am living through the pandemic—relentlessly moving forward alongside my friends and colleagues.
But the impact of COVID-19 has weighed less heavily on me than on others. This is the first coping strategy I would recommend—to understand that the crisis is radically different depending on the histories of racism and colonialism that sit inside your health and social present and future. If we all try to change the shape of these uneven presents and futures, this collective effort will help transform coping into something more energetically forward-moving.
Q. What books do you recommend for getting through the pandemic?
A. I have been reading short stories—kind of grooving on the weekliness of The New Yorker.
Q. What's the last great book you read?
C.L.R. James' The Black Jacobins is a brilliantly written and conceptualized book. I also loved José Saramago's The Year of the Death.
Q. Are there any classic novels that you only recently read for the first time?
A. I always go blank when I am asked these kinds of questions; I think, Oh my God, I don't read! But I looked up "best classic novels" on Google, and was relieved to see I had read many of them.
Q. Describe your ideal reading experience (when, where, what, how)?
A. In a dimmed room, sitting with my legs stretched out, a pencil, and, of course, my cell phone to look up anything that suddenly comes to mind as I am reading. I also like to reread, adding marginalia to marginalia over decades.
Q. What are you teaching this term? How are you helping your students cope with online learning?
A. I am teaching two intensive courses, "Semiotics 1" and "Concepts in the Wake of Geontologies." I think we should—if a person is able to—experience all moments of social and personal life as moments of reflection. For example, when I landed in Australia in October, I was placed in a two-week mandatory hotel quarantine. This applies to everyone arriving in Australia: You are put in a state-designated quarantine facility. You do not leave your room. Breakfast, lunch, dinner, and any other items are delivered to your door.
At the same time that I was in isolation, my nephew, who is indigenous, was completing a prison term in Australia. Like in the U.S., Black, Brown, and indigenous people in Australia are grossly overrepresented in that country's prison system, many for living Black, Brown, and indigenous lives. That is to say, many people have had to cope with racial and colonial oppression prior to COVID-19, and even more so now.
Online learning should be an opening to thinking through the distributed nature of coping in ordinary and extraordinary times.
---
Check out Books to learn more about publications by Columbia professors.