Emmy Wins, an Energy Leader of Tomorrow, and More Early-Career Awards
From science to engineering, writing to social sciences, here are the Columbians who received awards recently.
September 21, 2022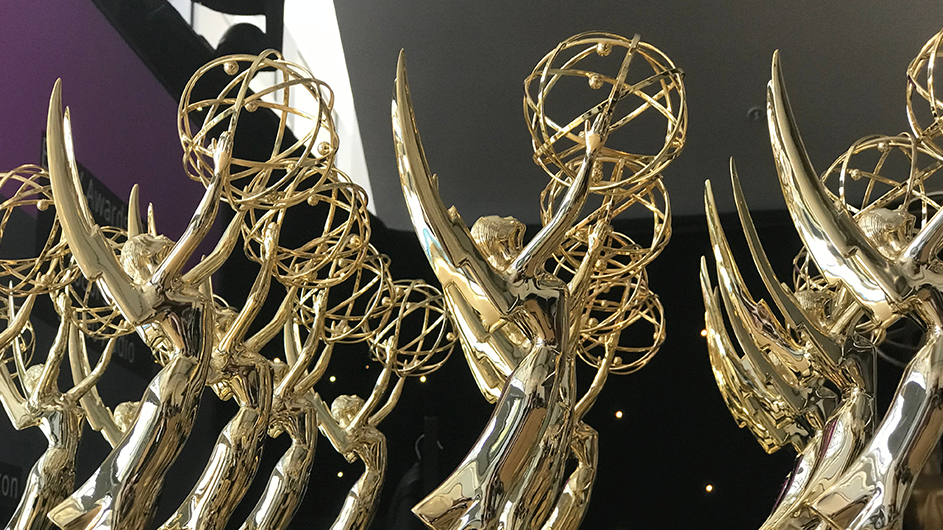 Columbia News produces a biweekly newsletter (subscribe here!) and article series featuring a roundup of awards and milestones that Columbia faculty, staff, and students have received in recent days. In this edition, you'll find awards and milestones from September 7 to September 21, 2022. 
Have an award or milestone you'd like to have featured in the newsletter or article online? Please send an email to [email protected]. Note that we'll be running this series every other week. 
You can take a look at past accomplishments on our Awards & Milestones page. And you can subscribe to receive the newsletter in your inbox. 
INSTITUTIONAL
Columbia Magazine won the 2022 Folio Award for best alumni magazine for its winter 2021-22 issue. The awards honor the best in editorial content across the publishing industry. 
The winners of the 2022 Emmy Awards have been announced and several projects worked on by Columbia filmmakers are among the awardees.
Columbia's Institute for Ideas and Imagination announced its fourth cohort of fellows. The 2022-2023 cohort includes writers and translators from Ukraine, Greece, the United Kingdom, and France; filmmakers, composers, and photographers from Peru, the Philippines, and South Africa; as well as Columbia faculty working in law, philology, music, architectural history, and anthropology.
FACULTY
ARTS & HUMANITIES
Jane Gaines, professor of film and media studies at the School of the Arts, will receive an honorary doctorate from the Faculty of the Humanities, Stockholm University, Sweden, on September 29, 2022.
Lesley Sharp, the Barbara Chamberlain & Helen Chamberlain Josefsberg '30 Professor of Anthropology, Barnard College, was named the inaugural recipient of the Leah M. Ashe Prize for the Anthropology of Medically-Induced Harm.
SCIENCE & MEDICINE
Leon Chen, associate professor of nursing, was named a fellow of American College of Critical Care Medicine.
Suzanne E. Courtwright, nursing postdoctoral research fellow, was awarded the "Best Postdoctoral Research Fellow Poster" Award at the first Annual PhD & Postdoctoral Fellows Scholars Day hosted by Columbia Nursing Office of Scholarship and Research.
Dustin Duncan, associate professor of epidemiology, has been named a 2022 Emerging Leader in Health and Medicine Scholar by The National Academy of Medicine.
Melissa Glassman, assistant clinical professor of pediatrics, was accepted as a Fellow of the Academy of Breastfeeding Medicine. 
Diana Hernández, associate professor of sociomedical sciences, is one of the winners of the Inaugural 40 under 40 Public Health Catalyst Award presented by Boston Congress of Public Health. The cohort represents the next generation of leaders, entrepreneurs, researchers, scientists, activists, intellectual provocateurs, authors, and directors who inspire and catalyze us all to a more just and equitable world.
Jennifer Hirsch, professor of sociomedical sciences, is co-author of Sexual Citizens, which was selected by the New York Public Library for a special reading list to honor the 50th Anniversary of the passing of Title IX of the Education Amendments of 1972. The book, Sexual Citizens: A Landmark Study of Sex, Power, and Assault on Campus, is about campus sexual assault and how to address it, had been named to NPR's List of Best Books of 2020. 
Lauren Houghton, assistant professor of epidemiology at Mailman School of Public Health; Chin Hur, professor of medicine at Vagelos College of Physicians and Surgeons (VP&S); Markus D. Siegelin, associate professor of pathology and cell biology at VP&S; and Neil Vasan, assistant professor of medicine, have been named Velocity Fellows and awarded pilot grants to support early-stage cancer research.
The Government of Japan has awarded the Fourth Hideyo Noguchi Africa Prize for Medical Research to Salim S. Abdool Karim, CAPRISA Professor for Global Health in the Department of Epidemiology at Mailman School of Public Health and director, Centre for the AIDS Programme of Research in South Africa (CAPRISA), and to Quarraisha Abdool Karim, professor of epidemiology at Mailman and associate scientific director of CAPRISA. The Abdool Karims are world-renowned African scientists who have had a marked impact on HIV prevention and treatment and the COVID-19 response globally, and especially in Africa. 
Paul Margolies, associate professor of clinical medical psychology (in psychiatry) at Columbia and associate director for practice innovation and implementation for the Center for Practice Innovations at the New York State Psychiatric Institute, will be presented the Sally Zinman Lifetime Achievement Award from the New York Association Psychiatric Rehabilitation Services at its annual conference on September 21, 2022. This award honors individuals for their exemplary contributions to the recovery, rehabilitation, and rights of people with psychiatric disabilities.
Catherine Spina, assistant professor of radiation oncology at VP&S, and Aaron Viny, assistant professor of medicine, have received a 2022 Clinical Scientist Development Award by Doris Duke Charitable Foundation. 
ENGINEERING
Kathleen R. McKeown, Henry and Gertrude Rothschild Professor of Computer Science, won the 2023 IEEE Innovation in Societal Infrastructure Award and was named a member of the American Philosophical Society.
Shuran Song, assistant professor of computer science, and PhD student Cheng Chi won a Best Paper Award at the Robot Science and Systems Conference.
Junfeng Yang, professor of computer science, Asaf Cidon, assistant professor of electrical engineering and computer science, and their PhD students won a Best Paper award at the USENIX Symposium on Operating Systems Design and Implementation.
SOCIAL SCIENCES
Geovanny Vicente-Romero, course associate in the Enterprise Risk Management program at the School of Professional Studies, was named to the Most Influential People of African Descent 100 Under 40 list. 
LAW
Jane Ginsburg, Morton L. Janklow Professor of Literary and Artistic Property Law and the faculty director of the Kernochan Center for Law, Media, and the Arts, was honored by Estonia's Minister of Justice Lea Danilson-Järg for her role in the preparation of Estonia's first independent copyright law. 
STUDENTS
Lilly Lee (SIPA'23), majoring in energy and data analysis, was named a 2022 Energy Leader For Tomorrow by the Energy Intelligence Forum. 
STAFF
Hadia Sheerazi, program manager of the Carbon Management Research Initiative at the Center on Global Energy Policy, was named in the 2022 INvolve Heroes Top 100: Future Leaders list by Yahoo! Finance in the Heroes Future Leaders Role Model List category.