The Evolution of Deaf and Hard of Hearing Education at Teachers College
In honor of National Deaf History Month, a visiting professor at Teachers College looks at how the school is training educators today in their Deaf and Hard of Hearing program.
April 06, 2022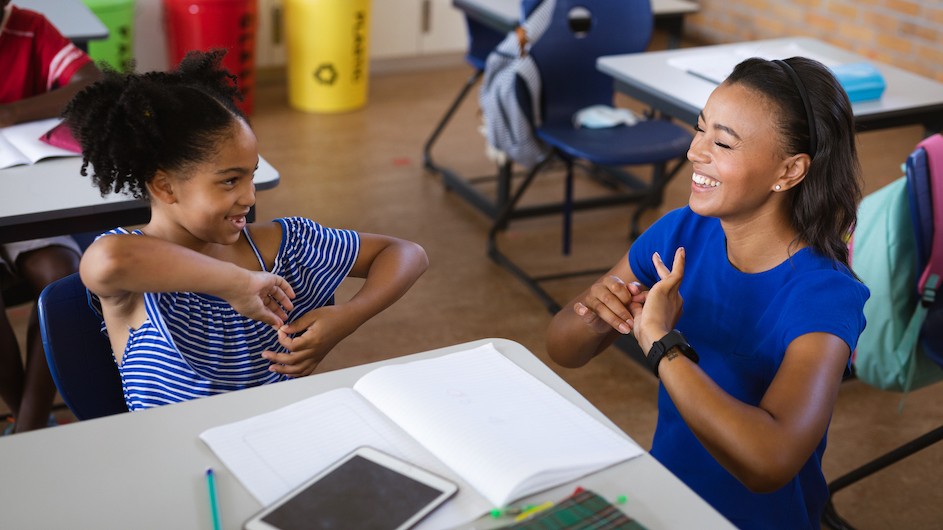 From the emergence of American Sign Language in the early 1800s to the development of digital hearing aids and cochlear implants in the late 20th century, the d/Deaf community has experienced many changes throughout our long and storied history in the United States. The Program in Deaf and Hard of Hearing (D/HH) Education at Teachers College (TC), one of the nation's oldest training programs for teachers of the deaf, has been around for much of this history.
The world of D/HH education has changed dramatically since our program's founding in 1906. For much of the 20th century, D/HH students attended residential schools for the deaf where they learned American Sign Language (ASL) or other forms of visual communication. Today, approximately 85% of D/HH children attend mainstream schools with their typically hearing peers.  Most of these children are learning to listen and talk through the use of state-of-the-art hearing technology. At the same time, schools for the deaf have introduced increasingly specialized programs, including bilingual-bimodal education in ASL and English and services for D/HH students with disabilities.
Why the change? Beginning in the 1970s, federal laws have encouraged the inclusion of children with disabilities, including those who are D/HH, in general education settings. Since then, hearing technology has become much more advanced, with digital hearing aids and surgically placed cochlear implants providing access to sound for many deaf children. Learning to listen and speak with these devices takes specialized intervention, which is most effective if begun during infancy and toddlerhood, which research suggests is the critical period for learning language. Universal newborn hearing screening programs now allow many D/HH children to be identified soon after birth, empowering their families to make choices about the types of communication and intervention they would like to pursue earlier than ever before.
Our master's program has pivoted from training teachers primarily to lead classrooms at schools for the deaf to preparing educators to work with children and families in diverse settings around New York City and beyond.  According to national and state metrics, there exists a severe shortage of teachers of D/HH students, and our program's graduates are in high demand. Our student teachers and graduates partner with culturally and linguistically diverse families to help them achieve their goals for their D/HH children, including learning to speak and/or sign the language(s) of the home.  These educators work in many different settings, from traveling between mainstream schools as itinerant teachers to providing early intervention services in families' homes. TC graduates are also pioneering new methods for teaching D/HH students with disabilities in specialized classrooms and schools.
The new world of D/HH education is reflected in our program's research, led by d/Deaf, hard of hearing, and hearing faculty.  As a hard of hearing person whose native language is spoken English, I am proud to partner with Deaf colleagues who use ASL, as well as hearing colleagues with expertise in other languages. Our collaborative research, which includes the work of our outstanding doctoral students, investigates the language and literacy development of young D/HH children.  Although we now use cutting-edge technology, such as automated audio recording devices and head-mounted eye-trackers, in our studies, our goal remains the same as it was back in 1906: to improve the lives of D/HH children and their families.  We look forward to seeing what the next 100 years of d/Deaf history bring.
---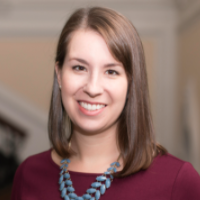 Elaine Smolen (TC PhD'20), is a visiting assistant professor at Teachers College. She leads Teachers College's Deaf and Hard of Hearing Lab's research initiatives in language and literacy development for children with hearing loss, including longitudinal reading project and parent-infant eye-tracking study.
This column is editorially independent of Columbia News.