On Exhibit: A World in Miniature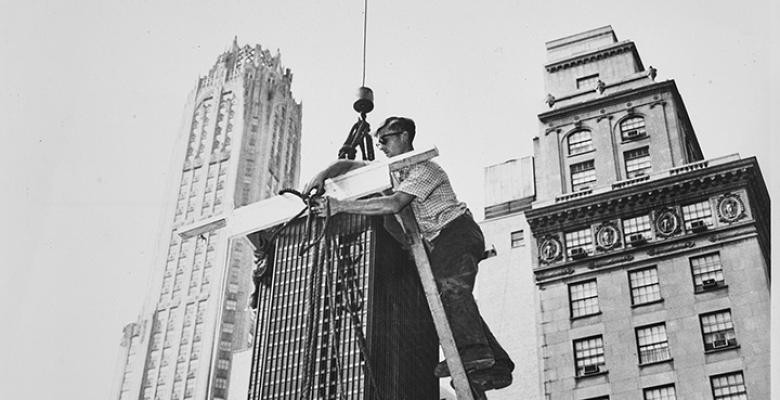 In the middle of the last century, Theodore Conrad built a good portion of New York City's skyline in his Jersey City, N.J. studio.
As a premier maker of architectural models, he and his assistants created detailed miniature renderings of what would in time become great landmarks: Lever House, the Chase Manhattan Bank tower on Wall Street, the Seagram building, among hundreds of others.
Architectural model making requires dexterity, precision and vision, all of which are on display in Model Projections, an exhibition now on view at the Arthur Ross Architecture Gallery in Buell Hall. Drawing primarily upon the special collections of the Department of Drawings and Archives at Avery Architectural & Fine Arts Library, as well as institutions like the Museum of Modern Art, the exhibition focuses on the practice of model making during the mid-20th century.
Featured are models, photographs, correspondence and ephemera from the archives of architects Harvey Wiley Corbett and Skidmore, Owings & Merrill; Louis Checkman, a photographer of architectural models; and, especially, the pioneering model maker Conrad himself. On display is a portion of a circa 1929 cardboard rendering, painstakingly made by Conrad, of Corbett's Metropolitan Life Insurance Company building, which was briefly the tallest building in New York City. Originally envisioned as a 100-story skyscraper on Madison Square Park in New York—which would have been the tallest building in the world—only the 30-story base was constructed because of the 1929 stock market crash and the onset of the Great Depression.
While models have long occupied a central role in design and building processes, during the postwar period the production and function of models expanded as architectural firms increasingly commissioned elaborate three-dimensional representations, right down to landscaping, designer furniture and even electrification. Precursors to today's hyperrealist renderings and virtual environments, these scale models helped architects persuade their clients to build and launch structures into the public imagination, long before the full-scale buildings were realized.
Model Projections runs through December 15, 2018.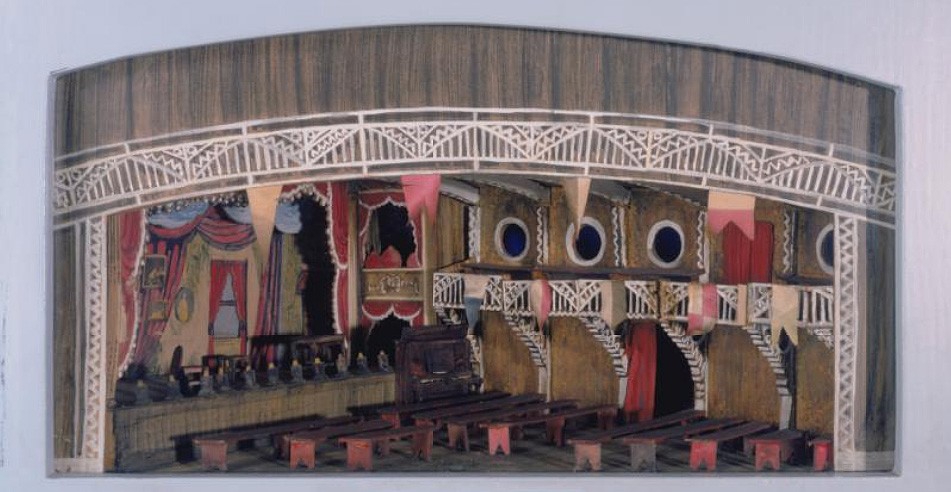 Models of another sort can be seen in the exhibition Florenz Ziegfeld & Joseph Urban: Transforming Broadway at the Kempner Gallery of the Rare Book and Manuscript Library, on the sixth floor of Butler Library, through February 15, 2019.
Joseph Urban (1872-1933) was a prolific stage, screen, interior and book designer, as well as an architect, who oversaw all aspects of the design and building of the Ziegfeld Theatre on Sixth Avenue and 54th Street, which was demolished in 1966. This exhibition from RBML's vast Joseph Urban archive includes a selection of set models, original gouache drawings and plans that he created for Broadway impresario Ziegfeld, as well as playbills, photographs, sheet music and other material. Most of the photos are black and white, but the set models and drawings show the color and delicacy of Urban's work.