A New Book Explores Black Life and Literature, and the Struggle for Black Freedom
In "Read Until You Understand," Professor Farah Jasmine Griffin sets her personal story against the changing definition of American democracy.
November 10, 2021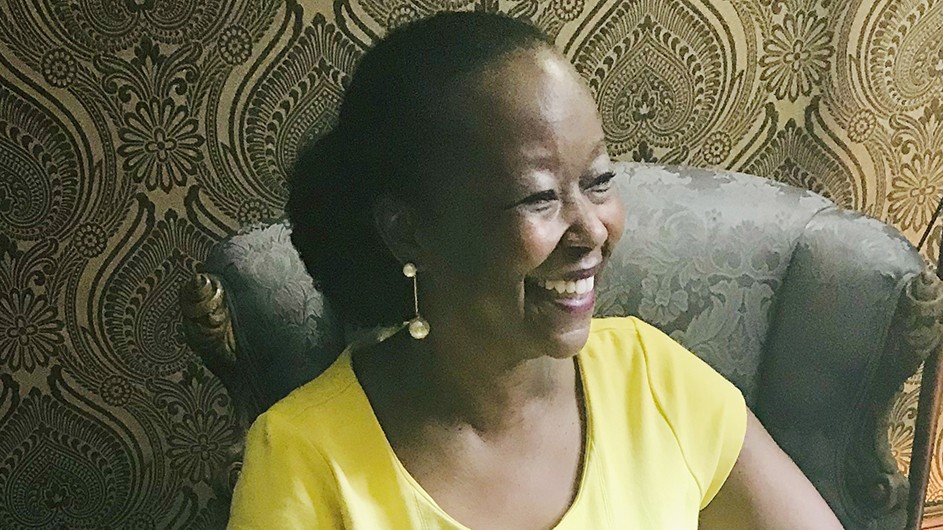 In her new book, Read Until You Understand: The Profound Wisdom of Black Life and Literature, Farah Jasmine Griffin, the William B. Ransford Professor of English and Comparative Literature and African-American Studies, entwines memoir, history, art, and scholarship to share a lifetime of discoveries. She discusses the ideas that inspired Frederick Douglass and Malcolm X, the music of Marvin Gaye and Stevie Wonder, the literature of Phillis Wheatley and Toni Morrison, the art of Romare Bearden, and much more. Exploring these works through such themes as justice, rage, self-determination, beauty, joy, and mercy allows Griffin to move from her story—including losing her father when she was a child and her aunt's love of yellow roses—to Gil Scott-Heron's album, Winter in America.
Throughout Read Until You Understand, Griffin grapples with the continuing struggle for Black freedom and the meaning of American democracy. She challenges us to reckon with our commitment to all the nation's inhabitants and our responsibilities to all humanity.
Griffin talks about her new book with Columbia News, as well as which books she loved as a child and what moves her most in a work of literature.
Q. What inspired you to write this book?
A. I often thought I wanted to write a book about my father, but I didn't decide to do so in this form until the 2016 presidential election. At that time, I was drawn to the ways African American literature addressed race, democracy, and white supremacy. During the course of writing, I realized I also wanted to emphasize the way the literature engages values and ethics beyond the boundaries of race and nation. This became an opportunity to write about my earliest introduction to works by and about Black Americans, which came from my father, who was my first teacher, and who died when I was nine.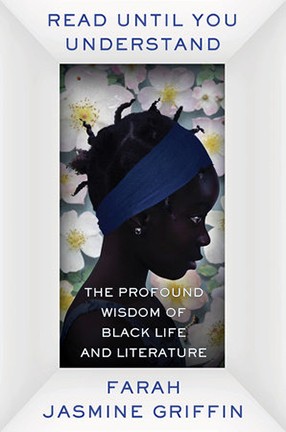 Q. What do you think your father meant by the phrase "read until you understand," which he wrote in a note to you?
A. He wrote that note on the title page of a paperback on Black history, Black Struggle by Bryan Fulks. I think he wanted me to read and reread the book until I understood the broad strokes of Black American history. I also think he wanted me to get in the habit of seeking answers from books, in case I could not get them from him. I have since come to think of understanding as a process in which we should always be engaged. 
Q. What were some of your favorite childhood books?
A. My very first book, Ann Likes Red by Dorothy Z. Seymour, was a favorite, then The Lonely Doll by Dare Wright, followed by a young reader's biography of Frederick Douglass by Arna Bontemps. Those are the only children's books I remember reading. After that, I read adult books, and one of my favorites was The Black Woman by Toni Cade Bambara, which contained poetry and short stories that I loved. 
Q. What moves you most in a work of literature?
A. I am moved most by language, and then by a compelling story. There are some books that provide situations and characters, which I think about long after I put the book down.  
Q. You're hosting a dinner party. Which three scholars or academics, dead or alive, would you invite, and why?
A. Only three? The diplomatic historian Merze Tate (about whom Professor Barbara Savage is writing a groundbreaking biography), W. E. B. Du Bois, and Angela Davis. I would love to sit and listen to them talk about the global dimensions of the challenges brought by the rise in authoritarianism in our current moment.  
---
Check out Books to learn more about publications by Columbia professors.