What Are the Connections Between Monday Night Football, Texas Oilmen, and the Civil Rights Movement?
A new book explores the intersection of professional sports with the civil rights and second-wave feminist movements.
July 16, 2021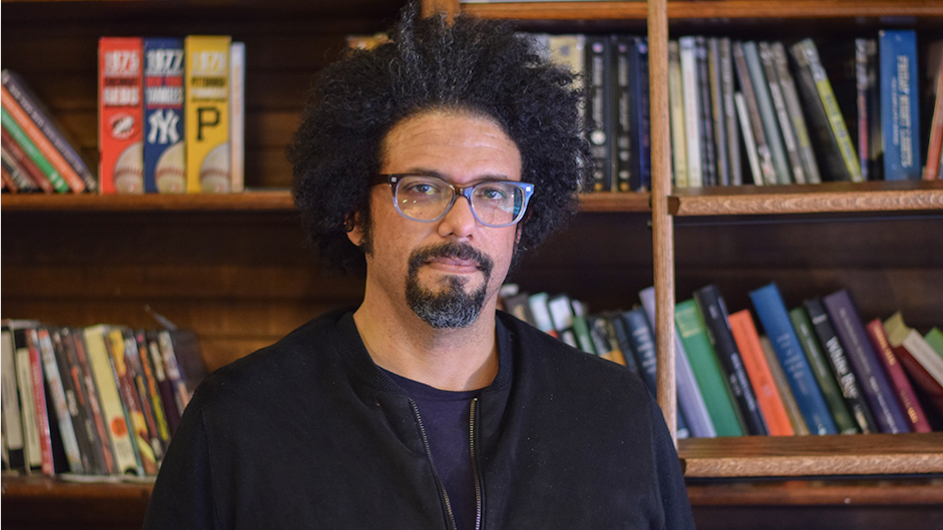 In the late 1970s, sons of wealthy Texas oilmen poured money into professional sports around the time Jim Crow laws were lifted in the state, resulting in more integrated teams. Simultaneously, the enormously popular Monday Night Football television show made Black athletes, like Earl Campbell "the Tyler Rose," superstars that helped the teams' white managers and owners become incredibly wealthy. The white owners continued to maintain the most power in this relationship, but the players were becoming more and more indispensable.
Frank Guridy, associate professor of history, examines in his new book, The Sports Revolution: How Texas Changed the Culture of American Athletics, how the confluence of the prominence of professional sports in Texas, television personalities, and social movements from the 1960s and 1970s shaped the future of American sports and gave voices to people from marginalized communities.
Columbia News spoke to Guridy about how Texas professional sports elevated racial inclusion, why the recent Supreme Court ruling on the NCAA matters, and how he would like Billie Jean King to be a guest speaker in one of his classes.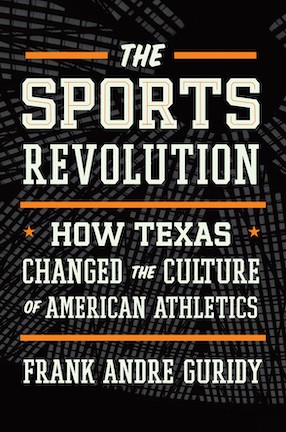 Q: What inspired you to write this book now?
A: My book projects take time to develop, which makes me a practitioner of "slow scholarship" of sorts. This book actually began years ago when I was at the University of Texas at Austin, where I taught for eleven years before I arrived at Columbia. During that time, I immersed myself in the culture and history of sports in Texas, which is often (and somewhat understandably) derided as mere fanaticism by those who are unfamiliar with the state. As I conducted research for the book, I zeroed in on two research questions: How did sports become so popular and impactful in the United States during the past several decades? Why did sports come to be viewed by many in this country as an exemplar of meritocracy and racial inclusion? Texas became an ideal setting to answer these questions, not only because it was a former Jim Crow society that was undeniably transformed by the influx of athletes of color and women athletes into spaces where they were previously excluded, but also because so many Texans played decisive roles in the expansion of Major League Baseball, and the skyrocketing popularity of pro and college football and basketball and tennis. But if the expansion of sports played a key role in the destruction of Jim Crow segregation, it also helped establish new forms of hierarchy and exclusion. It just so happened that I started working on the book at the same time the current Movement for Black Lives began to take shape in the wake of the murders of Trayvon Martin and Michael Brown. As a historian of the Black freedom movement who is always attuned to questions of racial justice, I could not help but be influenced by what has transpired in recent years, though the conclusions I reached were ultimately based on my historical research.
Q: One doesn't normally equate the Civil Rights and feminist movements with sports in Texas. How did these converge in the 1960s and 1970s?
A: Yes. Texas is not a place that usually comes to mind when we look at the revolutionary changes prompted by the Black Freedom and second-wave feminist movements. That is precisely why I decided to write about a region that is a gerrymandered and voter-suppressed colonial society that has its own fascinating social movement history. I wanted to enhance our understanding of the conditions that foster social change, which is an urgent question right now as our society continues to wrestle with the consequences of the protests of 2020. The successes of the civil rights and feminist movements of the 1960s and 1970s were not merely the result of a moral awakening. They happened because massive economic and political changes, combined with sustained social movement activism, created unprecedented opportunities for marginalized people in the world of sports. This dynamic was clearly evident in the state of Texas. Indeed, the state's sports entrepreneurs and athletes had a profound impact on American sporting culture. A group of sons of oilmen imposed themselves on the professional sports world by forcing the expansion of pro football, baseball, basketball, and tennis. They radically transformed stadium construction in this country. They were also determined to funnel resources into their alma maters to make them nationally ranked athletic programs. Although many of them were sons of arch segregationists, they understood they needed the talents of Black athletes, Latino athletes, and women athletes in order to fulfill their visions of sports putting their cities on the national map. I think we are witnessing a strikingly similar dynamic in recent years as corporate sports interests responded to the Movement for Black Lives by pledging action against systemic racism. At the same time, there were clear limits to these transformations, because they were based on the deepening commercialization of sports. While these changes brought unprecedented forms of social inclusion, they also set the groundwork for hyper-profiteering by sports leagues and universities that remain overwhelmingly controlled by white men.
Q: You note that while players emerged as celebrities in the world of sports, managers and owners possessed the real power in that realm. How do you think the recent Supreme Court ruling on the NCAA will impact how much influence players have, at least at the college level?
A: In The Sports Revolution, I chronicled the overthrow of an exploitative system of amateurism in the world of big time tennis during the early 1970s, showing how the activism of Billie Jean King and visionary entrepreneurs and athletes came together in Houston to create a women's pro tennis circuit. Yet in that same period, college sports remained shackled by amateurism, even as unprecedented amounts of money flowed into athletic programs, especially those driven by revenues generated by football and basketball. The clear inequities of the current system, where coaches, administrators, and universities pocket enormous amounts of revenue while players earn little more than fame and scholarship money, are now impossible to ignore. The recent Supreme Court decision in the NCAA v. Alston case, and the ongoing criticism prompted by the clear inequities of the system, indicates that substantial changes in NCAA sports are on the horizon. It is difficult to see how these changes will affect athletes at Ivy League schools, but it will undoubtedly affect athletes at schools with big-time athletic programs. And yet, even though athletes now have the right to earn money from their name, image, and likeness, they are still inadequately compensated for the athletic labor they provide for their schools. In my view, the world of college sports has two choices: fully commit to a model like the Ivy League, where academic integrity matters and students are students first and athletes second, which seems impossible at this stage, or fully convert NCAA sports into a commercialized minor league, which is, in my view, more likely.
Q: Now that you have finished your book, hopefully you have time to read a few books for pleasure. What are you reading and why?
A: I am embarrassed to admit that I am not good at leisure reading, partly because I genuinely enjoy the reading I do for my research projects, and partly because I am in a stage of life where I never feel like I have time to read for pleasure. Still, I am trying to read some of the acclaimed books that have come out during the past year. I just finished Ross Gay's extraordinary book-length poem, Be Holding and I am now reading Natasha Trethewey's stunning memoir, Memorial Drive. However, neither of these books could really be classified as pleasure reading. To be honest, I am more inclined to unplug by watching a TV show like Dix pour cent ("Call My Agent"), the hilarious French comedy-drama on Netflix, which I recently started watching.
Q: As COVID rates still remain low and many are vaccinated in New York City, perhaps you imagine having a dinner party. Which three sports stars, managers, coaches, or sports journalists/announcers dead or alive, would you invite and why?
A: Goodness, this is a tough one! Though many found him to be arrogant and insufferable, I can't help but think Howard Cosell, the opinionated and brilliant sportscaster, would be a great dinner guest. I would also invite Kareem Abdul-Jabbar, one of my childhood heroes who is one of the most celebrated athletes and activists in 20th century American history. The motivation behind my invitations to Cosell and Kareem is my sincere admiration for those individuals who combine excellence in their craft with a strong commitment to social justice, which is why I would also invite Billie Jean King, who I've been trying to find a way to invite to speak to my Sport and Society class here at Columbia. If I can't get her to come to my class, I would love to have her at my fantasy dinner party, or maybe I can somehow bump into her at the U.S. Open later this summer.  
---
Check out Books to learn more about publications by Columbia professors.