Gary Shteyngart Returns With A Pandemic Novel Set in Upstate New York
"Our Country Friends" follows eight characters who gather in a house and fall in and out of love and friendship.
November 16, 2021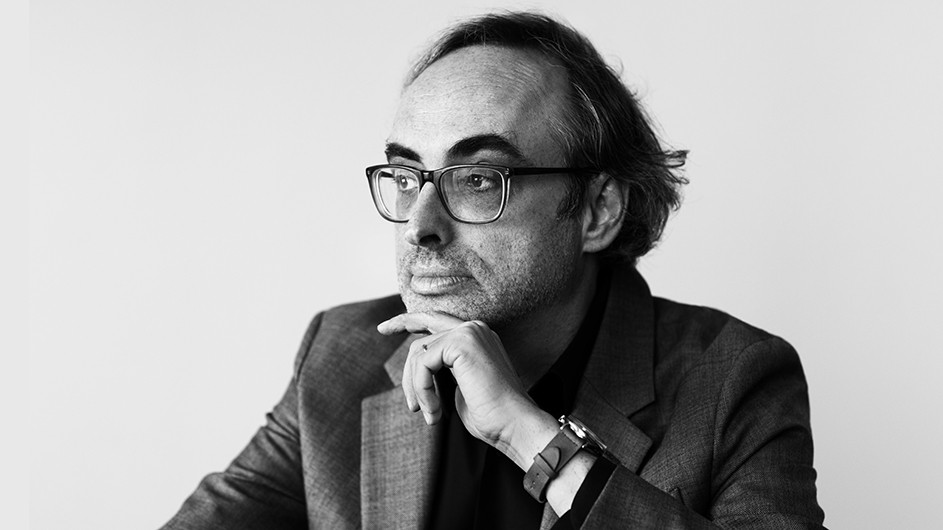 Our Country Friends, the new novel by School of the Arts Writing Professor Gary Shteyngart, is set in the rolling hills of upstate New York, where a group of friends and friends-of-friends gathers in a country house to wait out the pandemic. Over the course of six months, new friendships and romances take hold, while old betrayals emerge, forcing each character to reevaluate whom they love and what matters most.
The unlikely cast of characters includes a Russian-born novelist, his Russian-born psychiatrist wife, their precocious child who is obsessed with K-pop, a struggling Indian American writer, a wildly successful Korean American app developer, a global dandy with three passports, an essayist from the American South, and a movie star, the Actor, whose arrival upsets the equilibrium of this chosen family.
Our Country Friends has garnered terrific reviews, including one from The New York Times, which calls the book Shteyngart's finest yet. Shteyngart discusses his new novel with Columbia News, along with his book recommendations, how much time he devoted to reading Chekhov during the pandemic, and why Bojack Horseman would make an ideal dinner guest.
Q. Were you thinking of a novel set at a house in the country peopled with family and friends before the pandemic, or were you inspired by the sudden turn of events?
A. I never thought I would write a country house novel! I've always written about large cities and their discontents. But I spent the pandemic upstate, where I mostly live now, and fell in love with nature and grew lonely for people. That's why I made up the eight characters who people the book, and wrote a novel about friendship.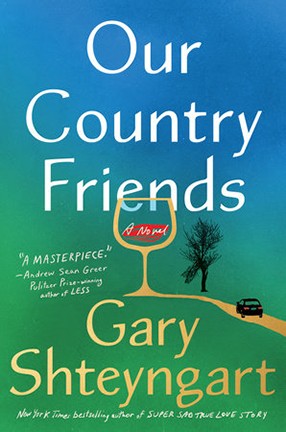 Q. Is Our Country Friends an homage to Chekhov as some reviews suggest?
A. I did spend two to three hours a day doing nothing but reading Chekhov. So many of his stories and plays take place in the countryside, where people examine their pasts and feel like they've wasted their lives. That's a lot of people I know! But for the book, I had them all shelter in place and then fall in love, fall out of love, experience sadness, betrayal, and really good food.
Q.  Are there any classic Russian novels that you only recently read for the first time?
A. I'm afraid not. I was steeped in the greats as a child. That's what they do to you in the Soviet Union. They steep you.
Q. What are some recent books you read that you would recommend, and why?
A. I loved Raven Leilani's Luster. It's insanely funny, while also being completely serious. And in that vein, the brilliant Less by Andrew Sean Greer.
Q. What's on your night stand now?
A. Fleishman Is in Trouble by Taffy Brodesser-Akner. More laughter. I think I'm feeling especially in need of humor these days.
Q. What are you teaching in the spring when you return to Columbia?
A. Oh, right on topic! A seminar on writing humorously and an MFA workshop. I can't wait to see my students in person.
Q. You're hosting a dinner party. Which three academics or writers, dead or alive, would you invite, and why?
A. Anthony Bourdain because I miss his presence on the screen, and he once did an episode in which he and I romped around Brighton Beach together. Zadie Smith because she's the perfect dinner companion. And Bojack Horseman, because even though he's not real, he's certainly real enough to me.
---
Check out Books to learn more about publications by Columbia professors.