This Hispanic Heritage Month, Here Are 12 Columbians You Should Know
From chess to remarkable works of literature, science to photography, here are just a few groundbreaking Hispanic Columbians.
By
Kelly Moffitt
Jennifer Pellerito
September 09, 2021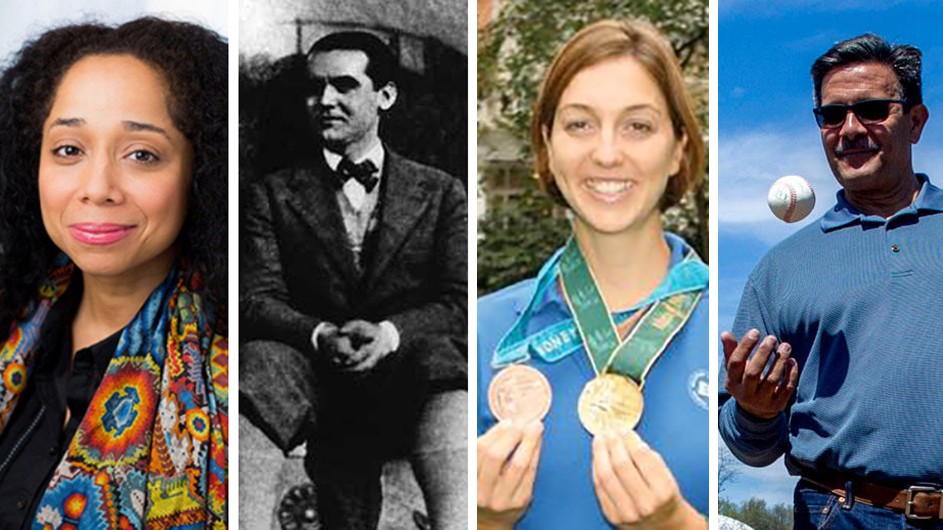 Take a look at any industry and you're bound to find a Columbian with Hispanic heritage that is making waves at the top of it. From groundbreaking works of literature and film, to the study of the brain, the world of politics, and beyond, our university's contributions to society would not be the same without these impressive alumni, faculty, staff, and students.
This September and October, in honor of Hispanic Heritage Month, Columbia News is highlighting 12 Columbians, both past and present, whom you should know, although there are many more.
Rolando Acosta | CC'79, LAW'82, Columbia Trustee | Judge & Athlete
A scholar and an athlete, Dominican Republic-born Rolando Acosta holds Columbia's season (22) and career (8) wins records for his four years of varsity play. He received every sports prize that could be awarded to a pitcher in the Ivy League: First Team and All-Ivy League three times and Pitcher of the Year twice. He was inducted into the Columbia University Athletics Hall of Fame in October 2008. 
But that's not all: In 2008, Acosta ascended to one of the highest positions in the New York State judiciary, when the governor appointed him to the Appellate Division, First Judicial Department, which consists of Manhattan and the Bronx. He had served as a State Supreme Court justice for New York County since 2003. Read more in Columbia Magazine. 
José Raúl Capablanca y Graupera | SEAS Student | Chess Champion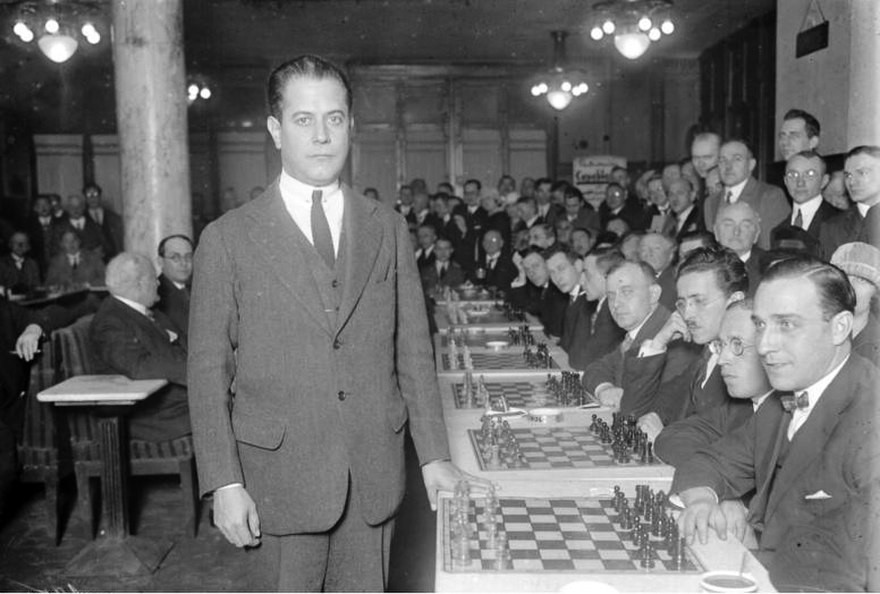 Technically, world chess champion José Raúl Capablanca y Graupera didn't graduate from Columbia University, but this story is just too good to pass up. Having never read a book on chess, at age four Capablanca y Graupera made fun of his father's bad move in a chess match. By 1900, at age 11, he was crowned the Cuban chess champion. In 1910, he came to study chemical engineering at the Columbia School of Mines (now Columbia Engineering), but spent more time on chess than engineering, so his financial support was withdrawn. 
He left the school to concentrate on his end game. Turns out, that was the move to make. From 1921 to 1927, Capablanca y Graupera reigned as world chess champion. Over the course of his life, he won nearly all his games (531 of 567). Read more here. 
Marysol Castro | JRN'00 | MLB's First Latina Announcer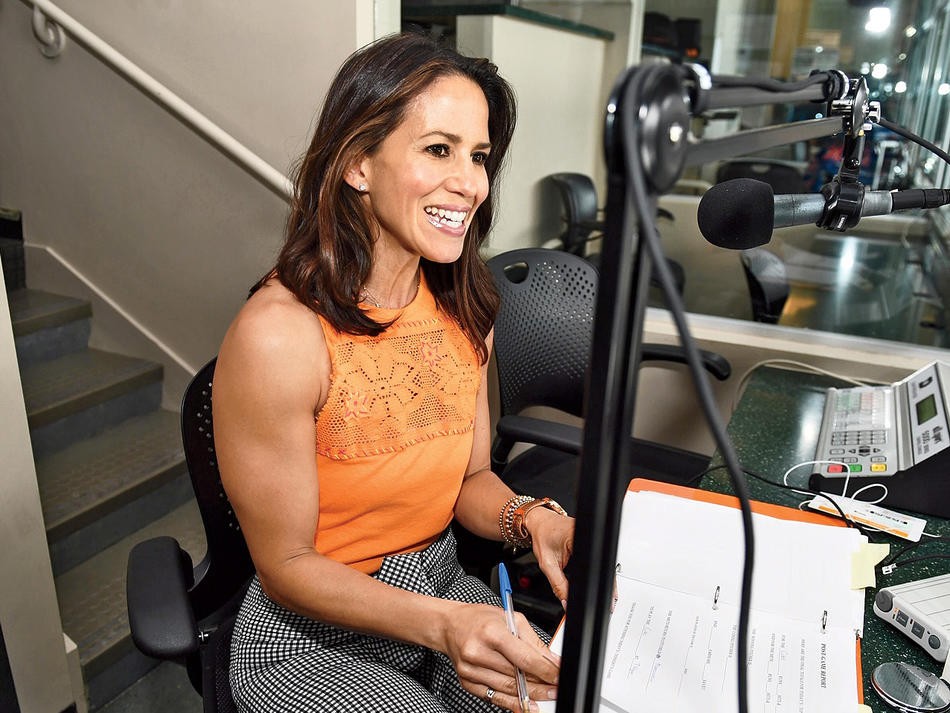 Born to Puerto Rican parents in the Bronx, Marysol Castro was used to being one of the only girls on the baseball diamond growing up. Today, she's breaking more barriers as the first female announcer for the New York Mets and the first Latina announcer in Major League Baseball. 
When Castro came to Columbia Journalism School, she had initially intended to be a newspaper reporter, but it was at the school that she discovered her passion for broadcasting. Read more in Columbia Magazine. 
Valeria Luiselli | GSAS'15 | Inventive & Form-Challenging Writer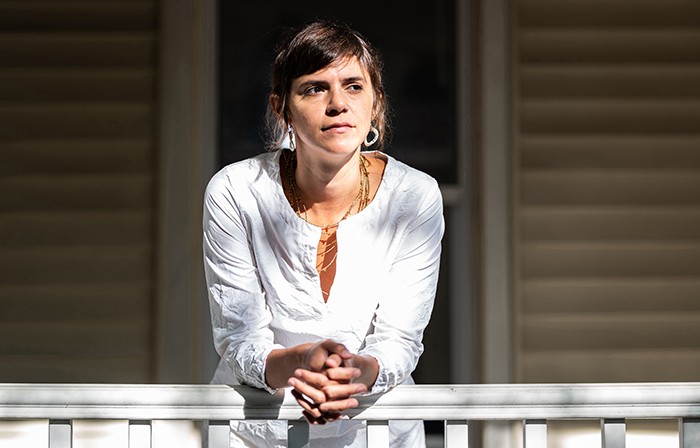 Born in Mexico City, by the time Valeria Luiselli came to Columbia to complete her Ph.D. in comparative literature she had lived the world over, studied contemporary dance, and interned at the United Nations. Perhaps this varied background has something to do with the way Luiselli "challeng[es] conventional notions of authorship in fiction, essays, and inventive hybrids of the two," as was written in her 2019 selection as a MacArthur "genius grant" Fellow. 
You may recognize the widely-lauded "Tell Me How It Ends: An Essay in Forty Questions" (2017) and "Lost Children Archive" (2019), which were drawn from Luiselli's experiences as a court interpreter for unaccompanied child migrants caught in the U.S. immigration system. In 2020, she was awarded the Vilcek Prize for Creative Promise in Literature alongside the Folio Prize. Read more here.
Federico García Lorca | GS Student | Famed Writer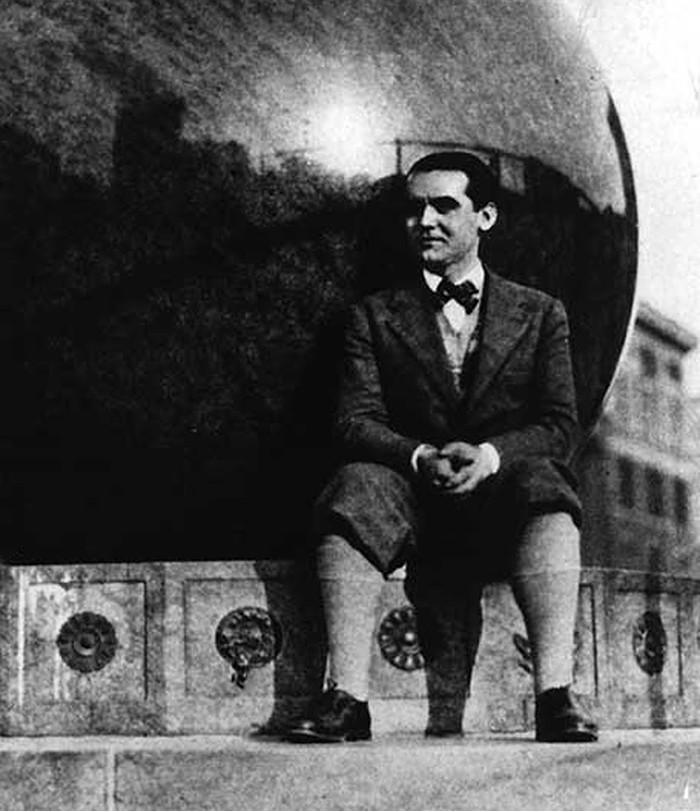 Federico García Lorca is one of Spain's greatest literary figures and, after Miguel de Cervantes, perhaps the most widely recognized Spanish writer in the English-speaking world, writes Columbia 250. 
You may not know that the poet and playwright was once a Columbia General Studies student, attending in 1929. As Columbia 250 notes, he left Columbia after the summer session, but his 1929–30 American sojourn inspired a book of poetry, "Poet in New York," that was published posthumously. You can learn more about him here. 
Gabriela Mistral | Barnard College Professor | Poet & Nobel Laureate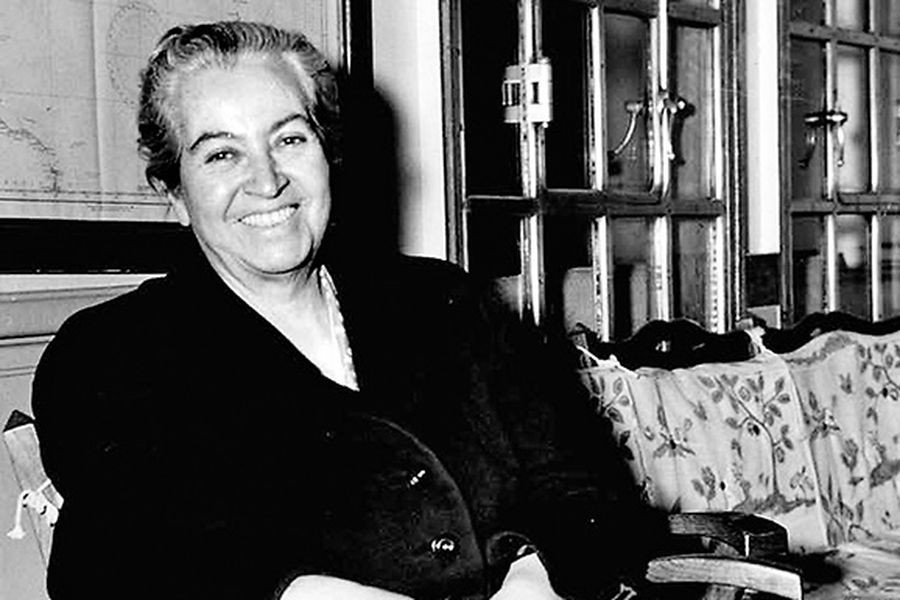 On November 15, 1945, the Chilean poet Gabriel Mistral (birth name: Lucila Godoy y Alcayaga) became the first Latin American, and the fifth woman, to receive the Nobel Prize in Literature. Mistral was born in 1899 in Vicuña, Chile, and began to write poetry as a village schoolteacher after a passionate romance with a railway employee who committed suicide. 
She was awarded the Nobel for "her lyric poetry which, inspired by powerful emotions, has made her name a symbol of the idealistic aspirations of the entire Latin American world." As a poet, Mistral traveled the world, including to Barnard College where she was a visiting professor from 1930-31. Learn more about Barnard's collection of her work here. 
Frances Negrón-Muntaner | Columbia Professor | Filmmaker, Writer, Scholar, Activist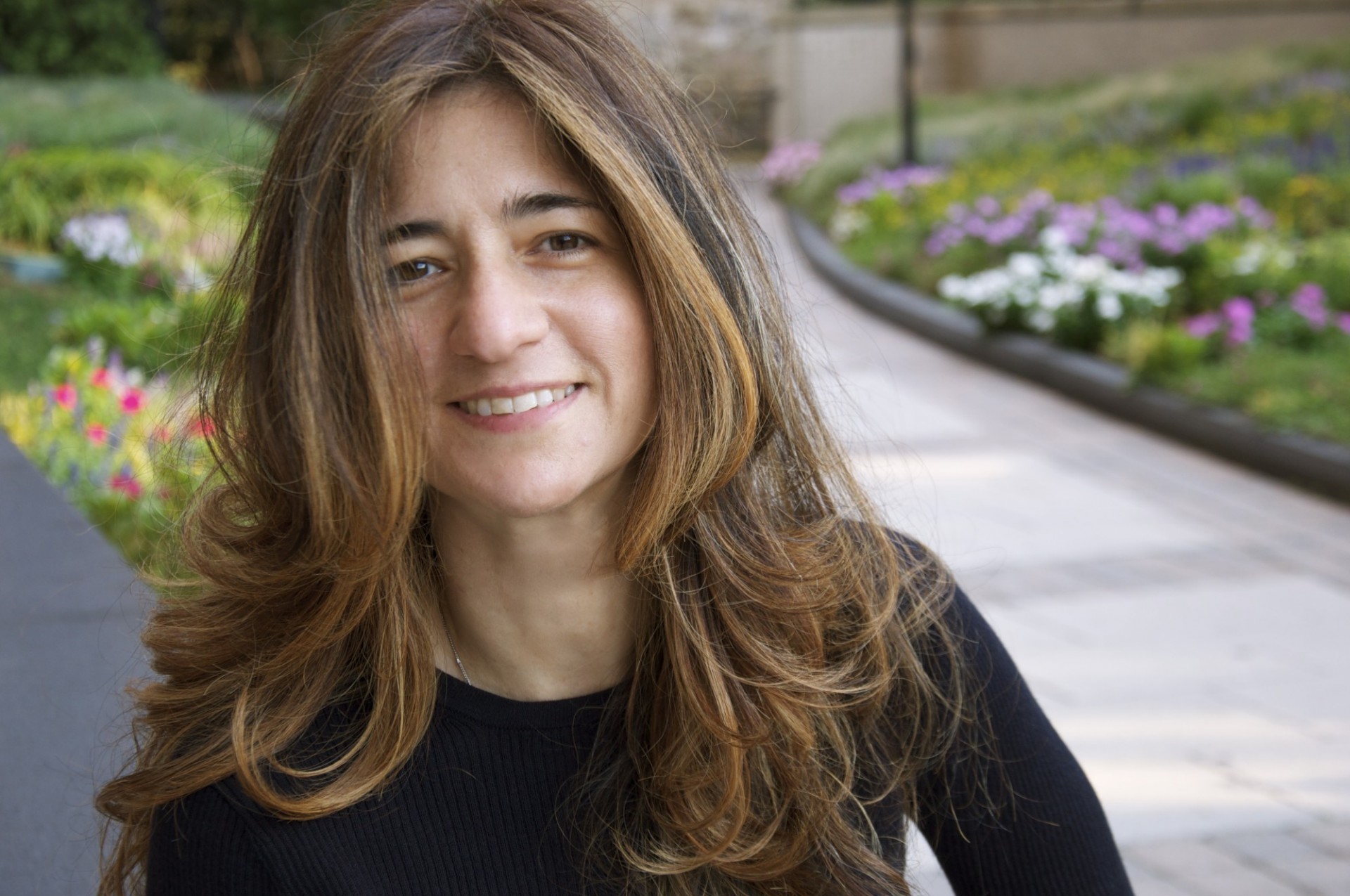 To attempt to put Frances Negrón-Muntaner's accomplishments into a neat little box would be to court disaster. The Puerto Rico-born associate professor of English and Comparative Literature is a prolific filmmaker best known for "Brincando El Charco: Portrait of a Puerto Rican" as well as an author, studying intersections between race, ethnicity, gender, sexuality, and politics. 
She is the recipient of Ford, Truman, Scripps Howard, Rockefeller, and Pew fellowships as well as a Social Science Research Council and Andy Warhol Foundation grants. She is the founding director of the Media and Idea Lab at Columbia's Center for the Study of Race and Ethnicity. Read more about Negrón-Muntaner here. 
Federico de Onís | Professor | Founder of the Hispanic Institute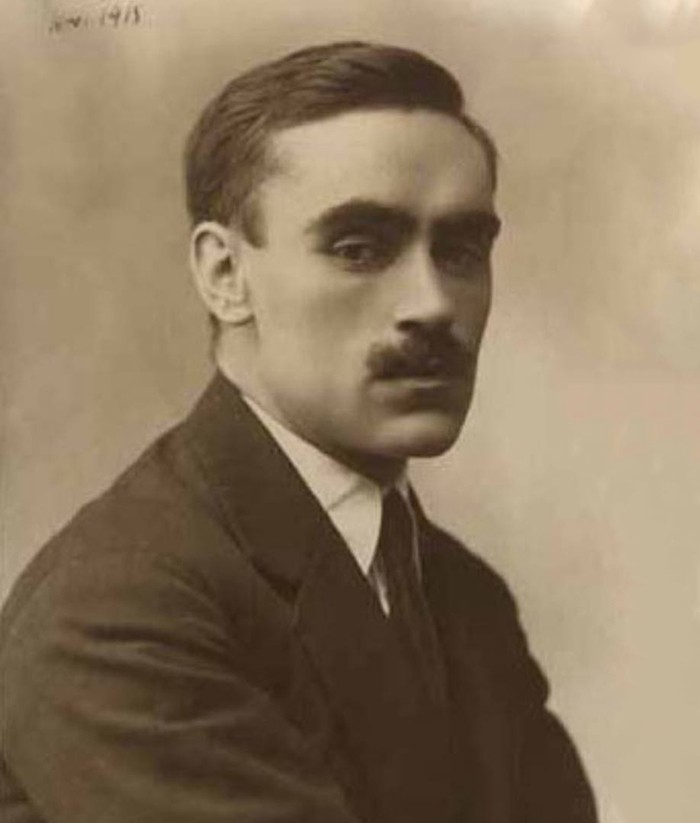 Spanish-born Federico de Onís was a distinguished Hispanist and professor of Spanish at Columbia for 40 years, from 1916-1956. While at Columbia, de Onís founded the Department of Spanish, now known as the Department of Latin American and Iberian Cultures as well as the Instituto de las Españas (1920; now known as the Hispanic Institute) and Revista Hispánica Moderna (1934). Learn more about de Onís here. 
Julissa Reynoso Pantaleón | LAW'01, Columbia Trustee | Chief of Staff to Jill Biden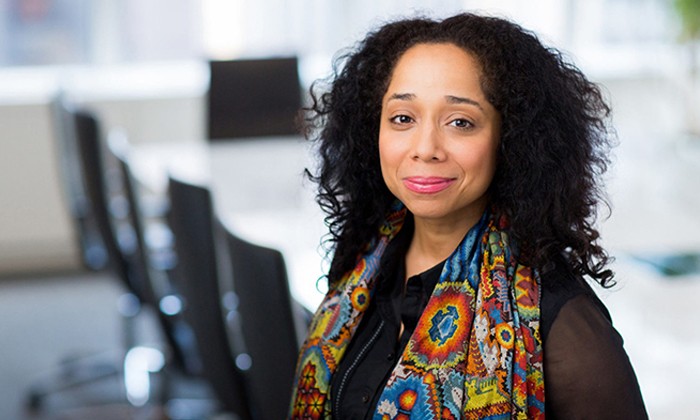 Dominican-American attorney and diplomat Julissa Reynoso Pantaleón is the chief of staff to the first lady of the United States, Jill Biden. Reynoso Pantaleón is a Columbia Law School grad, Columbia trustee, and a veteran of the Obama administration. 
Prior to becoming Biden's chief of staff, Reynoso Pantaleón served as a partner in the New York office of the global law firm Winston & Strawn, where she has represented numerous Latin American clients in commercial disputes, North American Free Trade Act claims, and World Bank sanctions settlements, among other matters. You can learn more about her here. 
Cristina Teuscher | CC'00 | Olympic Gold Medalist
Cristina Teuscher is an Olympic gold medalist and six-time National Championship-winning swimmer. She swam on the United States National Team for eight years (1994–2001), representing the U.S. in two Olympic Games. Teuscher won the gold medal in 1996 and bronze in 2000 for freestyle and medley. 
At Columbia, she never lost an individual race during her collegiate career, collecting four NCAA titles. Teuscher, whose parents are from Argentina, grew up with Spanish as her first language and has long been an advocate for more Latina swimming role models. She was inducted into Columbia Athletics' Hall of Fame in 2006. Learn more about her here. 
Camilo José Vergara | GSAS'77 | Documentary Photographer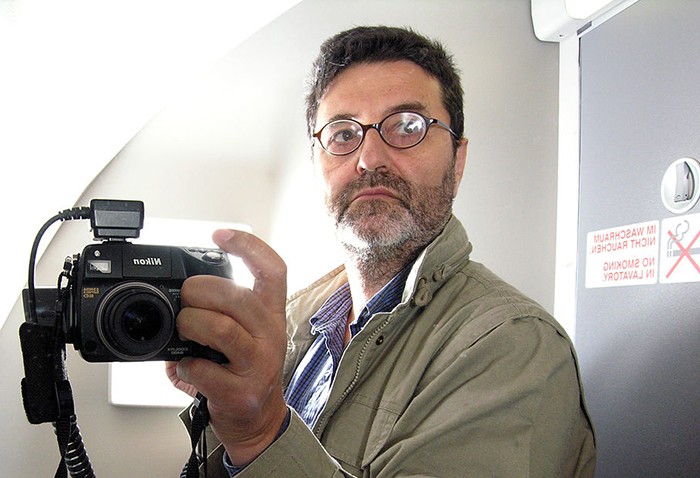 Chilean-American photographer-ethnographer Camilo José Vergara is known for using time-lapse images to chronicle the transformation of urban landscapes across America. Trained as a sociologist at Columbia, Vergara would photograph the same vantage point in American cities over time, often showing decay. 
His works has been lauded by Time as "one of the most important photographic documentarians of his age." In 2002, he received the MacArthur "genius grant" Fellowship and in early 2020 he began a long-term project photographing the experience of the COVID-19 pandemic in the United States. You can view his important work here. 
Rafael Yuste | Professor | Changing the Brain Game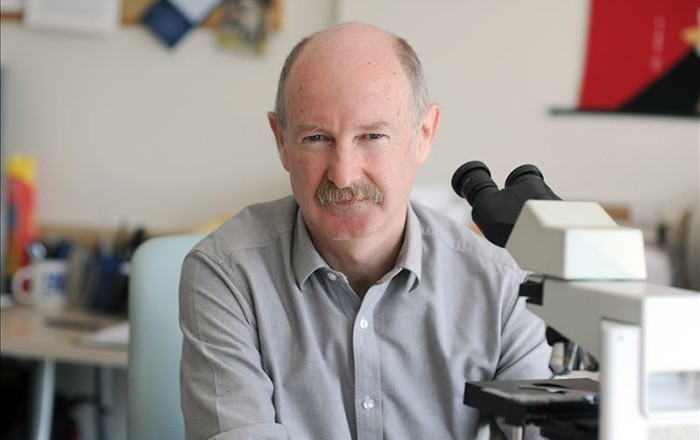 Spanish-American neurobiologist Rafael Yuste is a professor of biological sciences at Columbia whose innovative research has advanced our understanding of how neural circuits work. He is also the initiator of the BRAIN Initiative, a collaborative, public-private research initiative announced by the Obama administration in 2013, with the goal of supporting the development and application of innovative technologies that can create a dynamic understanding of brain function.
He is the leader of the Brain Activity Map, which has the aim of developing highly sophisticated imaging techniques to help scientists gain an up-close view of the brain's millions of neurons working together. The result is comparable to a high-resolution video of the brain in action, at the neuron level. In 2020, he won the Vannevar Bush Fellowship, the U.S. Department of Defense's most prestigious single-investigator award. Learn more about Yuste here.