The Expansion of the Arts in America
In her new book, Professor Jennifer Lena examines why, if the arts have broadened in this country, they still remain unequal and elitist.
March 24, 2020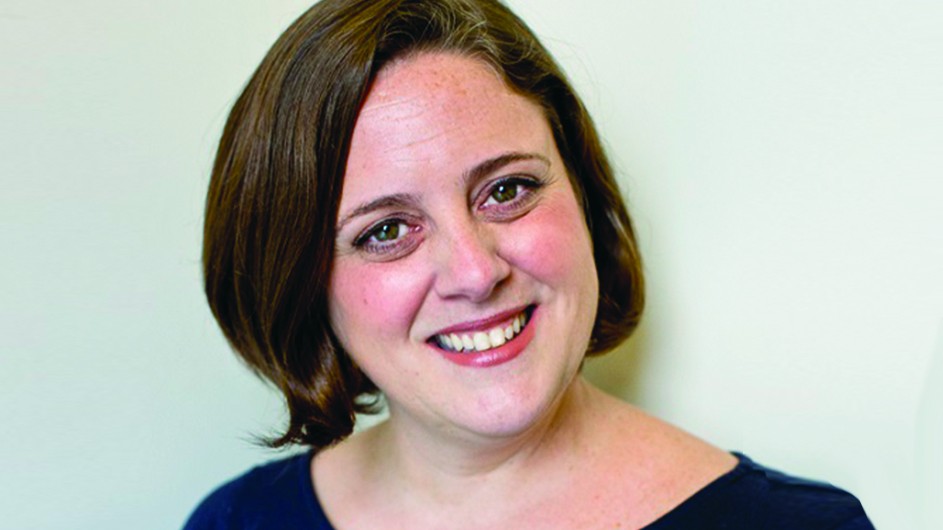 Two centuries ago, wealthy entrepreneurs founded the American cathedrals of culture—museums, theater companies and symphony orchestras—to mirror European art. Today's American arts scene has broadened to embrace everything from photography, design, comics and graffiti to jazz, hip-hop, modern dance and many other forms of folk, vernacular and popular culture. But as the definition of what constitutes art in America has broadened over time, it still remains unmistakably elitist.
Columbia News asked Professor Jennifer Lena, whose new book, Entitled: Discriminating Tastes and the Expansion of the Arts, delves into this continuing elitist trend in arts, about her recommendations for the best online arts resources in this time of quarantine, what's the best book she ever received as a gift and what she's reading now.
Q. How did you come up with the idea for this book?
A. A decade ago, social scientists reported that college-educated Americans had developed more "democratic," or "omnivorous," cultural tastes. Survey results revealed that these elites, like their parents and grandparents, loved opera and classical music; unlike them, they also listened to jazz and rock. I set out to understand whether these results indicated a substantive transformation in the taste hierarchy. 
Q. How has the American art scene expanded?
A.  In 1820, we didn't have "art" in America—that is, we didn't have publicly available, nonprofit museums, orchestras or opera companies. These were created in the 1870s, but with small collections and limited programs that largely reflected those in Europe. Everything has now expanded and diversified: Museums collect fashion, design objects, graffiti, computer code and video games; performing arts organizations offer movie soundtrack concerts and "pops" summer concert series. Artists' profiles have shifted as well; although women and non-white artists are profoundly underrepresented in every major museum collection and on every symphony and opera stage, many more of them have work now than their peers did two centuries ago.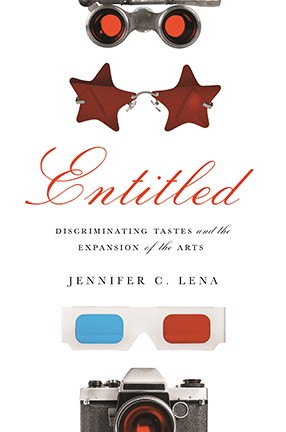 Q. In terms of politics, economics, technology and a shifting social landscape, what led to this dramatic expansion in the arts?
A. There are two major moments of expansion that I describe in Entitled—the first took place in the 1930s, and the other after the Second World War. There was the infusion of subsidy to the arts from the Works Progress Administration, which both accelerated the pace of artistic legitimation and widened the path, allowing new and more diverse forms of cultural work (for example, woodwork, documentary photographs) to be treated as art. And there were large-scale social changes after the war—the GI Bill, the liberation movements of the mid-20th century and the massive expansion of co-educational opportunities, combined with the first major infusion of subsidy from private foundations. First-generation college students, and students and professors who were not white or male filled the lecture halls; they brought with them an interest in the academic study of their own cultures. In the post-Watergate years, we have witnessed the expansion of the arts to include such cultural forms as rap, tattooing and graphic novels. 
As I argue in the book, we can certainly appreciate the value and staying power of museums, theaters and symphony orchestras, but we must simultaneously understand that the relationship between art and popular culture is, and always has been, dynamic and fungible. Entitled examines the process by which different creative fields transform from being viewed as craft or entertainment to having experts view them as art.
Q. If the American arts scene is now more open and inclusive, why is it still unequal and entitled?
A. Some experts have been eager to celebrate arts managers and patrons for their democratic openness and commitment to showcasing America's diversity. Yet their appreciation of diverse culture—especially that created by the poor, uneducated or other minoritized groups—is still predicated on their privileged access to those cultures, and their "right" to affirm them as valuable, beautiful or interesting. In a context in which elites do not benefit from being seen as elitist, diverse or cosmopolitan tastes provide the opportunity for them to be viewed positively. Our pride in our own broadmindedness, in our unique ability to appreciate cultural diversity, is its own kind of exclusionary status discourse. In the book, I point out that the markets for cosmopolitan goods are instruments of privilege; they are premised on one class or group being the arbiter of taste, or—in the case of nonprofit culture—being the caretaker of another's culture.
Q. In this quarantined time of cultural institution closures, can you recommend any online resources that would be helpful?
A. This is a great moment for parents and art lovers to discover all the digital programs and platforms that art organizations have been developing over the last decade. Many performing arts groups are now broadcasting performances live, and archiving them online; museums have made their collections accessible through online "virtual tours" and short videos, in addition to image files. 
Tele-Schooling the K-12 Set
With my colleague Professor Shamus Khan and a team of volunteers, I have developed Youth Remote Learning. The site offers short online courses for kids, taught by volunteer instructors. As childless professionals, both Shamus and I wanted to help working parents who are struggling during the coronavirus pandemic; what began as an offer to read books to friends' kids via Skype has now turned into a major volunteer effort. So far, the courses include ukulele basics, Arabic language lessons, global story hour, poetry, insect identification and environmental science. I hope everyone who needs a little help keeping their kids occupied and curious during the pandemic will sign up, as will volunteer educators.
Q. What's the best book you've ever received as a gift?
A. My colleague Professor Dani Friedrich gifted me Mouthful of Birds by Samanta Schweblin for my birthday last fall, and it is both my most recent book gift, and one of the best I've ever received. 
Q. What's on your night table now?
A. Oval by Elvia Wilk; There, There by Tommy Orange; Black Boy by Richard Wright; the most recent issue of National Geographic.
Q. Where are you happiest settling down with a book?
A. In a shady garden within earshot of the ocean.