An Unpublished Novel From the 1950s Comes to Light
Professor Jenny Davidson edits a powerful work by her step-grandmother that resonates with #MeToo.
April 24, 2020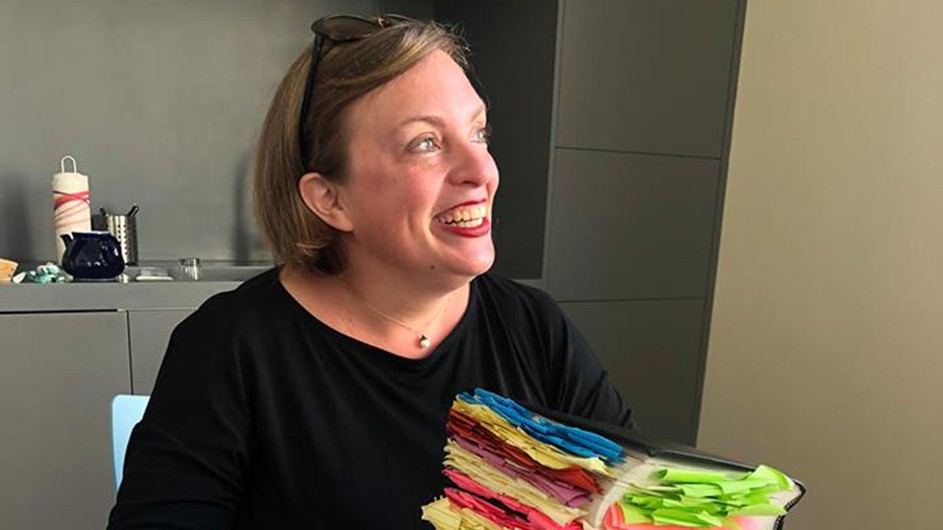 Written in the 1950s and discovered by family members years after her death, Margaret Brown Kilik's The Duchess of Angus is more than a coming-of-age novel. Through a raw depiction of the emotional and sexual brutality of young women's lives in wartime San Antonio, Kilik reworks her personal history. Her single mother spent the 1930s running flophouses all over the United States, leaving Kilik to be raised by a host of relatives. Professor Jenny Davidson, one of Kilik's relatives, edited The Duchess of Angus and wrote the introduction.
Here she discusses the work with Columbia News, along with its connection to the #MeToo Movement, and what books she recommends for quarantined readers.
Q. How are you related to Margaret Brown Kilik?
A. She was my step-grandmother, but I met her only once before she died in 2001. My mother, Caroline, married one of her sons, Jim.
Q. How was the manuscript rediscovered?
A. Margaret and her husband, Gene, spent much of their lives in New York City. She worked as a collage artist and established the Key Gallery in SoHo in the 1970s. After she died, Gene moved from their SoHo loft to an assisted living facility in Tribeca. My mother and Gene's caregiver, Darren, packed up things to keep and got rid of everything else. Because I'm a novelist as well as a professor, I got three big bags full of Gene's unpublished writings. He ran his family's leather business in Newark (it was a life straight out of Philip Roth's American Pastoral), but had always aspired to write plays and short stories.
Once I went through these materials, I was surprised and intrigued to find the typescript for The Duchess of Angus. I started reading it and, within a few pages, I could tell that I'd found a small masterpiece.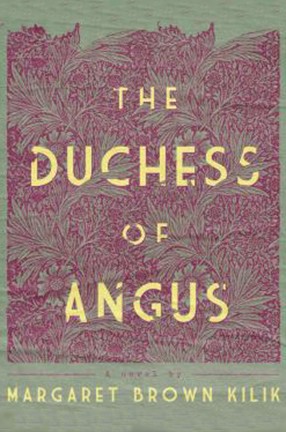 Q. How does the book blend fiction and nonfiction? Is it a memoir or a thinly veiled novel?
A. It's a novel, on the face of it, but it's so strongly autobiographical that we even considered publishing it under the memoir rubric.  My own suspicion is that the story is made up, but that all of the settings and characters are absolutely true to life.
Q. What are the challenges of editing a manuscript by a writer who is no longer alive?
A. There are many, but I am well equipped to take them on! It's easy to make decisions about correcting typos and minor lapses of verb tense, punctuation and so forth, but it gets a lot harder once you're thinking about copy editing to make a reader's edition. How far can you edit without risking losing the original voice? The publisher, Trinity University Press, assigned me a brilliant copy editor, Emily Jerman Schuster, for the book, and her comments helped me to see that, in a few places, I'd been too hands-off; more work was still necessary for ease of comprehension.
Q. How does The Duchess of Angus link to the #MeToo Movement?
A. Sexual violence is everywhere in the book. Jane Davis, the protagonist, is almost raped by an air force cadet one night on the deserted River Walk in San Antonio. Her friend, Wade Howell, not yet 18, is having sex with her stepfather, trades sex for food at a local restaurant and expresses a kind of hypersexuality that clearly speaks to her having been a victim of sexual abuse.
Q. What's the last great book you read?
A. I read two great books in the first few days of the New Year that have stuck with me: Garth Greenwell's novel Cleanness and Carmen Maria Machado's memoir of same-sex domestic violence, In the Dream House.
Q. What's on your night table now, and do you have any suggestions for other housebound readers?
A. I am intending to read massive amounts of divinely escapist fiction. I was excited to see that installment No. 12 of Patricia Briggs' Mercy Thompson series recently popped up on my Kindle.  If you like reading about animal shape shifters and vampires in an urban fantasy mode, these are the books for you! Ben Aaronovitch's Rivers of London series is another good resource.
Q. What are you working on now?
A. I'm waiting to hear back from two presses about the book I wrote last year at the Institute for Ideas and Imagination in Paris—Broken Things: My Father, Edward Gibbon and the Ruins of Rome. I have an idea for a new novel that I'm hoping to get started with over the summer: think alternate-history 1790s Paris, wartime, a small English NGO that supplies medical equipment throughout the Continent. Also: Bernini's angels come to life not long after he creates them, and various other fantastical elements.
Q. You're hosting a dinner party. Which three scholars or academics, dead or alive, would you invite and why?
A. Edward Gibbon, Mary Wollstonecraft and William Godwin—three intellectually rigorous thinkers whose works I've spent countless hours reading and contemplating over the last several decades. That said, Godwin is probably much worse company than the other two, and I suspect Gibbon and Wollstonecraft would rub each other the wrong way. He is too much a creature of the establishment for her tastes, and he would find it easier to socialize with her in Paris than in London, where he is much more likely to want to work within conventional social proprieties.