Literary Lion: 5 Questions with Essayist and Novelist Phillip Lopate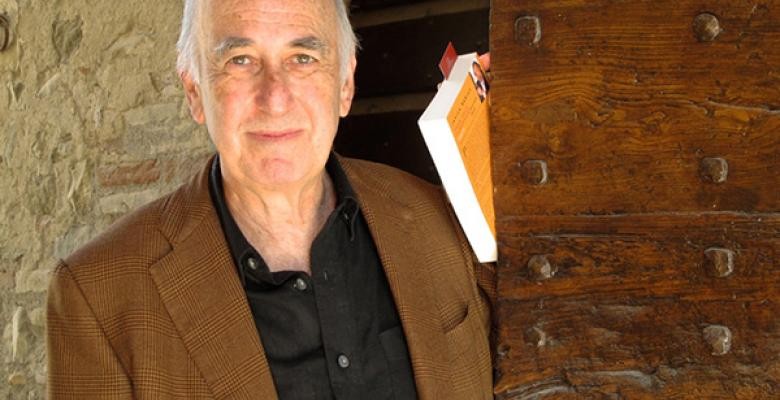 Professor and director of the nonfiction concentration at the School of the Arts, Phillip Lopate has published essay collections, novellas, poetry, film and architectural criticism, along with other types of writing. His two most recent publications are Portrait Inside My Head, a book of personal essays, and To Show and to Tell: the Craft of Literary Nonfiction, both released in 2013. Lopate's work has appeared in Harper's, Vogue, Esquire, The New York Times and many other publications. He has been awarded a John Simon Guggenheim Fellowship, a New York Public Library Center for Scholars and Writers Fellowship and two National Endowment for the Arts grants.
Q. How does the intersection of teaching and writing affect you?
I consider myself as much a teacher as a writer: both vocations feed the other. In teaching, I am forced to clarify and articulate my thoughts about the craft of writing. In fact, my book, To Show and to Tell, grew directly out of my experiences in the classroom. When I write, I listen to the voice in my head and note down what it tells me, and when I am in the classroom I do much the same. There's an improvisatory, jazzy element to teaching which I like very much. Beyond that, I like the fact that teaching gets me out of the house, into the world, engaged with interesting young people.
Q. How important to the craft of writing is reading?
I became a writer because I loved to read. I fantasized about adding my two cents to the centuries-old dialogue. My head is filled with the beautiful sentences of other writers, and they continue to inspire me. When I teach I try to get my students to fall in love with writers of the past, so that they will not feel obligated to reinvent the wheel.
Q. Do you focus on one particular kind of writing or can you easily switch genres?
I have written and published books in several genres: poetry, fiction and nonfiction. I have even written plays and screenplays. Each has taught me something different: fiction, for instance, gave me a sharp sense of narrative line, poetry encouraged me to leap from one idea or topic to another, and essays allowed me to put both story and freedom of thought together. Whenever I have been stuck, I have switched to another genre.
Q. How does living and working in New York influence your writing?
The main way New York City has affected me is by giving me subject matter. I write constantly about New York. My first essay collection, Bachelorhood, was subtitled Tales of the Metropolis. I wrote a whole book, Waterfront: A Journey Around Manhattan, about the city. I consider myself an urban writer—a city rat—from head to toe. As for the New York literary scene, it nourishes me sometimes and sometimes I just ignore it in order to get on with my work.
Q. What are you working on now?
At the moment I'm starting a memoir, which is something I've never done.