Are You Intimidated By Classical Music?
If so, then Miller Theatre's new podcast, Mission: Commission, is for you.
April 08, 2021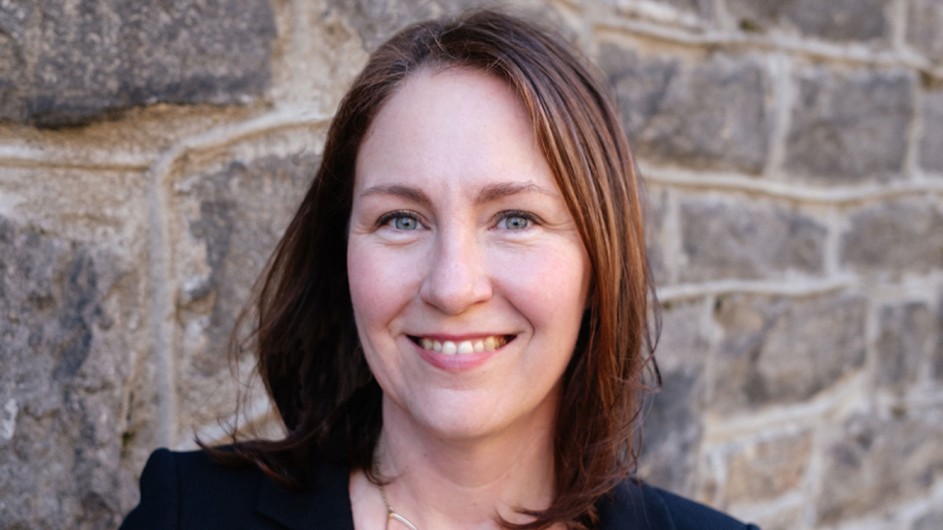 In fall 2020, Miller Theatre Executive Director Melissa Smey invited three composers—Marcos Balter in New York, Courtney Bryan in New Orleans, and August Read Thomas in Chicago—to each write a piece of music in six weeks. Balter was composing a work for harpist Parker Ramsay, Bryan for trombonist Andrae Murchison and herself on piano, and Thomas for percussionist John Corkill.
The plan was for the composers to check in every week with Smey to discuss their progress and stylistic processes. The result is Mission: Commission, Miller's first podcast, a weekly, six-episode series that is hosted by Smey and premieres on April 13, 2021. After the final episode on May 18, 2021, recordings of the completed pieces will be shared.
In each episode, listeners get a rare look behind the scenes as an artist creates music—from the blank page through inspiration, risk-taking, and hard work to the finished product.
"It's like the messiest kitchen ever, with a thousand frying pans going on at the same time, and things popping in the toaster, and microwaves beeping everywhere, and somehow, a dish comes out of it," said Balter in episode three.
Smey discusses the podcast with Columbia News, along with her hopes for what's on the horizon at Miller Theatre.
Q. What was the impetus behind this podcast?
A. Commissioning new work is at the heart of Miller Theatre's mission, and I am determined to create opportunities for composers and musicians even though in-person concerts are on pause. Making a Miller audio podcast has been on my wish list for a while, and this format really gives us a chance to explore and demystify how classical music gets made.
Q. Why do you think people are intimidated by classical music?
A. I think it's the whole setup around where you go to listen to classical music. It involves expensive tickets, particular etiquette (when do I clap?), dressing up, music you don't know yet. While there are historical reasons for all of this, it can be daunting, even for those who like classical music! That's one of the things we aim to reveal with this podcast: The process of writing works of classical music isn't about being part of a secret society. It's about being vulnerable, inspired, inquisitive, and collaborative. Which I hope feels relevant for everyone.

Q. How did you select the three composers featured in the podcast?
A. I have worked with all three composers before in some capacity at Miller Theatre. I admire their music enormously and appreciate each of them as wonderful collaborators and beautiful human beings. I wanted to commission new work from each of them, and thought they would be willing to share personal insights into their creative process for the podcast. I'm so glad they agreed! 

Q. How did you arrive at the six-week time frame for the composers to complete their works?
A. The time frame was established for the purpose of producing a great podcast. First, it puts an immediate deadline on the commission project, and it provides a nice package for the thematic arc of the story we follow. Our team also thought it was the right length to attract listeners and keep them with us for the journey from the "blank page" to the final works.

Q. How has music (both that associated with Miller and in a larger sense) helped people through the pandemic?
A. Hearing music together with people at the same time in the same place is a magical experience. People really miss that; I know I do. During this time when stages are dark, we aim to create musical and artistic experiences that help people feel that sense of togetherness. This podcast is a way to join a community of listeners on a creative journey together, week by week.

Q. Can you share anything about Miller's future plans?
A. We can't wait to hear live music together at Miller Theatre again!
---
 
Listen to the Mission: Commission podcast trailer here. 
Preview excerpts from the first episode here.