Startup Lab Leads New York City's Tech Ecosystem for Fifth Year in a Row
Since the Lab was founded in 2014, four of its startups have been acquired or repaid venture investors, for a total value of $100 million. 
By
Yvette Miller and Sabina Lee
June 24, 2019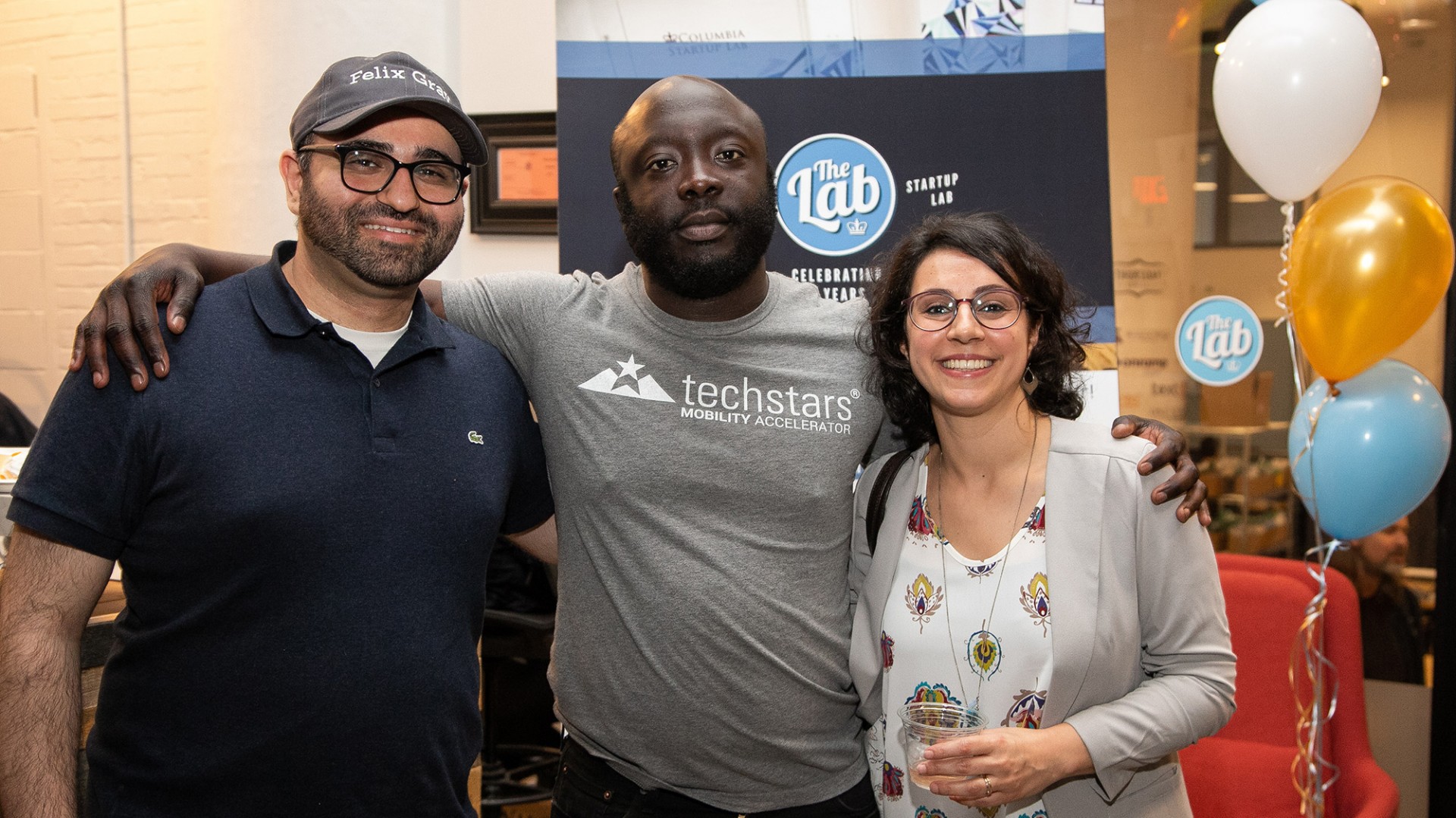 New York City is home to some 7,000 startups, valued at more than $71 billion. In just five years, Columbia Startup Lab has made an impact on that growing ecosystem with more than 250 startups and some 350 entrepreneurs, all Columbia graduates.
These early-stage companies, in a wide range of industries—including finance, technology, fashion and food—have raised more than $55 million in venture funding. Four of the Lab's startups have been acquired or repaid venture investors in other ways, for a total value of $100 million. It usually takes startups between seven and ten years to reach that point of success.
Administered by the Columbia Entrepreneurship, Innovation and Design (Columbia Entrepreneurship), the Lab is run in partnership with Columbia College, Columbia Engineering School, and the schools of International and Public Affairs (SIPA), Business and Law.
Read Startup Lab's Success Story: Text IQ
The Columbia Startup Lab is where young alumni founders can incubate their early stage companies.
"We live in a time when modern research universities must throw off the constraints of traditional academic silos to develop new and productive responses to society's problems," said President Lee C. Bollinger. "That work always begins with harnessing our most precious asset—the brilliant minds and the thirst for discovery possessed by our faculty and students. The Columbia Startup Lab is a quintessential example of the new academic ecosystem, and its success over a period of just five years has been felt throughout the University."
Recent Columbia alumni can apply to the Startup Lab each year for one of 71 spots, which offer mentorships and workshops tailored to the needs of each cohort. Members also benefit from subsidized rent—a huge resource for any lean startup—and a community of peers who can collaborate and commiserate on the challenges and opportunities of launching a new business venture. Members also benefit New York City's commitment to new businesses, many just a stone's throw from the Lab's Soho office.
"Turning New York's homegrown companies into real economic drivers will help make the city's tech ecosystem even stronger," said James Patchett, president and CEO of the city's Economic Development Corporation. "Columbia's Startup Lab is a prime example of a collaborative space that is encouraging founders to think big."
Added SIPA Dean Merit Janow: "The Start-Up Lab has been a wonderful resource for SIPA alumni to take their policy interests into entrepreneurial ventures around the world focused on addressing global challenges, be it healthcare, education, refugees, safe cities, energy, or other critical areas."
A mentor-in-residence at the Lab, Professor Sarah Holloway describes it as a launchpad for startups in a dynamic, but supportive environment. "It makes you comfortable with failure," said Manal Kahi, a SIPA and the Lab alumna. "You learn from it and you move on," Her company, Eat Offbeat, serves authentic meals from around the world that are conceived, prepared and delivered by refugees who now call New York City home.
"The problems that we are facing in terms of climate change, privacy or poverty," said Richard Witten (CC'75), founder of Columbia Entrepreneurship, Innovation, and Design, "are so complex and so multi-varied, that they can't be viewed in one dimension. What Columbia has is most, if not all, of the various dimensions that need to be brought to bear," continued Witten, who is also a special adviser to President Bollinger and former vice chairman of the University's Board of Trustees. "Not that we have the solutions in hand, but we have the resources and the expertise available to pull the multi-varied analysis together."